Apply for grants: Be prepared when the calls for proposals are made
Mark Rhinard is professor of international relations and stresses the importance of applying for funding from different funding bodies.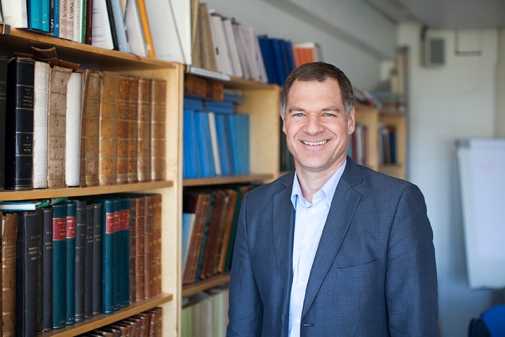 When Mark Rhinard came to Sweden just over ten years ago – after undergraduate studies back home in the United States, a PhD at Cambridge, and a few years in Leiden in the Netherlands – it was a research grant from the Swedish Civil Contingencies Agency (MSB) that enabled him to start his research at the Swedish Institute of Foreign Affairs and, later, Stockholm University. He still has the grant from MSB, which was for a project on international crisis management.
In the last few years, he has received funding as a co-applicant for two large projects within the EU framework programme Horizon 2020. One is about how the EU deals with crises within the Union, and the other is about how the EU deals with crises that originate outside the EU's borders, such as the situation in the Middle East and Ukraine. In addition, a research project on security will be funded by Nordforsk. Mark believes that Nordforsk in particular is a funding body that many researchers overlook. It is important to carefully take stock of potential funding bodies, such as government agencies and organisations, within each research area, and Mark argues that the availability of research funding in Sweden is high compared to countries such as the United Kingdom.
In order to successfully apply for funding, Mark says you have to carefully consider how your research agenda relates to issues that are high on the research policy agenda and relevant in the public debate. According to Mark, you have to be able to find your own approach to current issues – and the opportunities to do so are greater than many researchers think.
What is behind the call for proposals?
Another success factor is, according to Mark, to find out what is behind a call for proposals.
"If you don't, and you don't adapt your application accordingly, this could lead to your application being rejected."
It is also important to be prepared when the big and important calls are made. So save your rejected applications to see what you can reuse from them. Above all, stay in contact with potential partners when submitting the applications. Mark tries to stay in regular contact with other researchers, for example via Skype, to see what their research focus is at the moment and to update them about his own research.
"Then when there is a call for proposals, you can quickly set up a research team that will stand behind the application."
Another central aspect, at least when it comes to projects funded by the EU, is to find partner universities spread out across Europe. Here, continuous contact with other researchers and universities is important.
Advice from Mark Rhinard
Stick to your research agenda, but try to find approaches that are of interest to financiers.
Be proactive. Make yourself visible to other researchers and potential partners so they know what you are conducting research on when it is time to form a research team and seek funding.
Apply for funding from less "famous" funding bodies, such as government agencies and associations.
Information from the Research Support Office
More information about applying for external research funding is available at www.su.se/forskningsstod. The e-mail address is info@fs.su.se.
Websites for researchers, including current calls for applications, are available at www.su.se/forskare.
A newsletter is published about ten times a year. Send an e-mail to nyhetsbrev@fs.su.se to subscribe. The funding opportunities database Research Professional, www.researchprofessional.com, contains thousands of calls for proposals relating to scholarships, research grants, travel grants, etc. The Research Support Office is located in Södra huset, E building, 6th floor.