Apply for grants: The importance of presenting your research professionally
Only apply for the grants that you have the best chance of getting, make sure that your proposal contains full and correct information and learn to present your research in a professional way. These are Abraham Mendoza's tips for other researchers.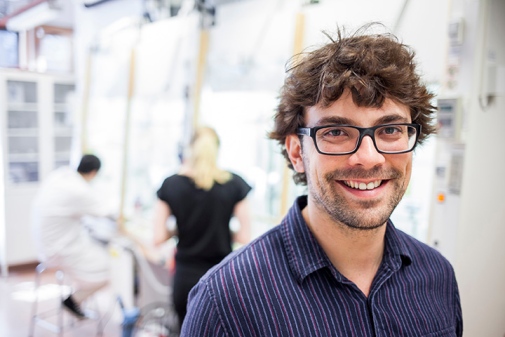 "The competition is tough. My strategy has always been to apply for the grants that suit me and my profile 100 percent. You might be tempted to go for the biggest grants, but it's better to use your time wisely and put the most time into the grants that you have the best chance of getting", says Abraham Mendoza, Department of Organic Chemistry, who leads a research group at the Berzelii Center Exselent. He has both a grant from the Swedish Research Council and a Marie Curie Career Integration Grant from the EU Commission. Now he's applying for funds from the European Research Council (ERC).
When he applies for a grant, he reads about the programme and its goals quite carefully to assess whether it fits his research profile – if not, it's better to look for another programme.
"It's almost impossible to force yourself into a programme that's not meant for you", he says.
Avoid empty sentences
Abraham Mendoza works actively to fill in the gaps in his research profile to qualify for other grants through attending seminars and learning more about the requirements for different grants. When it's time to write the actual proposal there's even more to think about:
"Avoid empty sentences and help the reviewer to really understand the value of your research. Providing the reviewer with concrete data that strengthen your arguments and supplying all the relevant information is time well spent."
"It takes time to get all the numbers and details that are required, but it pays off."
Abraham Mendoza did his previous research at the Scripps Research Institute in California and at the University of Cambridge. In his opinion Stockholm University's resources for supporting researchers are very much at the same level as those of the aforementioned institutions, with one exception – seminars on presentation technique and academic writing.
"In order to be competitive, researchers must be able to communicate their research at a high professional level. We represent the university and need to have the best possible training."
Text: Karin Tjulin