Asian monsoon variability and its impact on terrestrial ecosystems in Thailand during the past 25,00
Thailand is a key region for a better understanding of the dynamics and impact of the Asian monsoon system: it extends between 5°-20° N, is situated at the boundary between two main monsoon sub-systems and in close proximity to the western Pacific Ocean. Thailand has a variety of lakes and wetlands, which form exceptional paleoenvironmental archives to study continental ecosystem response to past changes in monsoon intensity, but these are virtually unexplored.
Lake sediment and peat archives will be analysed in high temporal resolution and with geophysical, geochemical and biological techniques to contribute to a better understanding of the sensitivity of tropical/subtropical terrestrial and aquatic ecosystems to abrupt climate change. The documentation of baseline levels of variability inherent in these ecosystems can maximize their sustainable use and preservation.
The precise correlation of the obtained paleoenvironmental records to Northern and Southern Hemispheres paleoclimate archives will make it possible to address phase relationships between tropical and high-latitude regions, thus providing a link between the climatic development in the Southern and Northern Hemisphere and will greatly enhance our understanding of natural climate processes occurring on sub-centennial time scales. Comparisons with climate model simulations will further provide a better understanding of the processes involved in rapid climate shifts.
The project is conducted in collaboration with scientists at Stockholm University, Helsinki University, Queen's University Belfast, the University of Nebraska-Lincoln, Chulalongkorn University in Bangkok, the National University of Taiwan and Nanyang Technical University in Singapore. Financial support for this project is through various Swedish Research Council grants.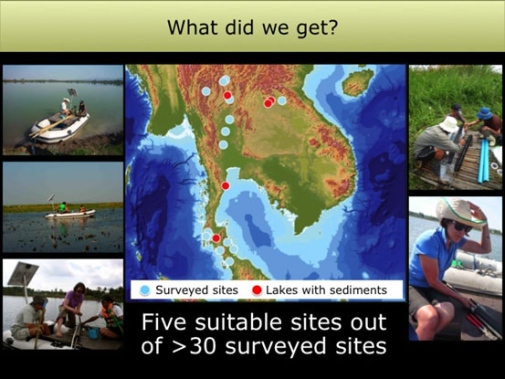 Field work pictures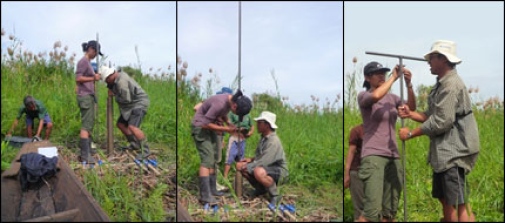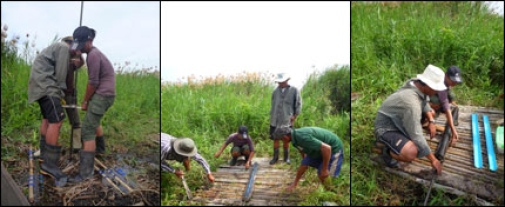 Contact information: Barbara Wohlfarth | barbara@geo.su.se