Johan Sandahl - English presentation
Teacher, PhD, Postdoctoral fellow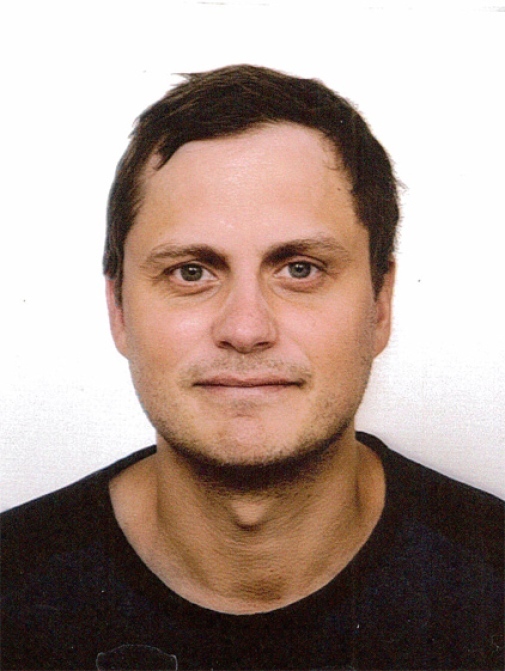 Since 2012 I have worked part-time as a teacher and researcher at the Teacher Education Program at Stockholm university . My research interests are mainly focused at history and social studies education in secondary school, specifically how history and social studies can contribute to students' civic education.
I have been an upper secondary teacher since 2000 and I am currently on leave from my senior lecturer position at the Global College in Stockholm where I teach social studies, history and religious studies.
Presently, I hold a postdoctoral fellow at the Department of teaching and Learning in the Humanities and Social Sciences (HSD). My research project focuses on how social studies students in upper secondary school understand and reason about normative dimensions when studying societal issues.
Apart from being a researcher, I teach and tutor students enrolled in the Teacher Education Program – particularly those who are studying to become teachers in social studies and geography.
Publications
Sandahl, Johan (2015). Medborgarbildning i gymnasiet: ämneskunnande och medborgarbildning i gymnasieskolans samhälls- och historieundervisning [Citizenship Education in Upper Secondary School: Subject Knowledge and Citizenship Education in History and Social Science Education]. Doctoral Thesis in subject matter didactics. Stockholm: Stockholm university
Länk: http://www.diva-portal.org/smash/record.jsf?pid=diva2%3A786771&dswid=7716
Ekendahl, Ingegerd – Nohagen, Lars & Sandahl, Johan (2015). Undervisa i samhällskunskap – en ämnesdidaktisk introduktion [Teaching Social Studies – An Introduction to Subject Matter Didactics] . Stockholm: Liber
Sandahl, Johan (2015). "Civic Consciousness: A Viable Concept for Advancing Students' Ability to Orient Themselves to Possible Futures?" in Historical Encounters 2:1 (pp. 1-15)
Länk: http://hej.hermes-history.net/index.php/HEJ/article/view/41/26
Sandahl, Johan (2015). "Preparing for Citizenship: The Value of Second Order Thinking Concepts in Social Science Education" in Maria Olson & Tatjana Zimenkova (guest eds): Journal of Social Science Education 14:1, Hidden Normativity in Social Science and History Education (pp. 19-30)
Länk: http://www.jsse.org/index.php/jsse/article/view/1375/1466
Sandahl, Johan (2014). "Samhällskunskap och historia i svensk gymnasieskola: ämnenas roll och relation i diskurs och ämnesplaner" [Social Science and History in Swedish Upper Secondary School: The Role and Relationship of the Subjects in Discourse and Curricula] in Nordidactica – Journal of Humanities and Social Science Education 2014:1 (pp. 53-84)
Länk: http://kau.diva-portal.org/smash/record.jsf?pid=diva2%3A736184&dswid=-9883
Sandahl, Johan (2014). "Walking the Tightrope: The Case of Swedish Civics Education" in Micheletti, Michele (Ed.) Democratization and Citizenship Discourses in the Mena Region. Stockholm: Swedish Research Institute in Istanbul
Länk: http://www.diva-portal.org/smash/record.jsf?pid=diva2%3A707319&dswid=7716
Sandahl, Johan (2013). "Being Engaged and Knowledgeable: Social Science Thinking Concepts and Students' Civic Engagement in Teaching on Globalisation" in Nordidactica – Journal of Humanities and Social Science Education 2013:1 (pp. 158-179)
Länk: http://www.diva-portal.org/smash/record.jsf?pid=diva2%3A684011&dswid=-9883
Sandahl, Johan (2012). "Samhällsvetenskapliga tankebegrepp" [Social Science Thinking Concepts] in Hans Lödén (Ed.) Forskning av och för lärare. 14 ämnesdidaktiska studier i historia och samhällskunskap [Research For and About Teachers: 14 studies in History and Social Studies Education] Karlstad: Karlstad University
Länk: http://www.diva-portal.org/smash/get/diva2:559389/FULLTEXT02
Sandahl, Johan (2011). Att ta sig an världen. Lärare diskuterar innehåll och mål i samhällskunskapsämnet [Taking on the world: A Case Study of Second Order Concepts in Civics/Social Science]. Licentiate thesis in Political Science . Karlstad: Karlstad University
Länk: http://kau.diva-portal.org/smash/record.jsf?pid=diva2%3A418273&dswid=7034