Profile seminars autumn 2017
The Board of Human Science resumes the tradition of organising profile seminars this autumn, some of the seminars in collaboration with some of the departments within the Human Science academic area. As has been the case previously, the seminars will deal with exciting interdisciplinary topics of relevance for teaching, research and research interaction. In addition, the seminars consitute an excellent meeting place for meeting other colleagues from the academic area.
Programme autumn 2017
Wednesday 11 October: Human Rights
Bergsmannen at 15-17
Moderators: Jonas Ebbesson & Elisabeth Wåghäll Nivre
Monday 23 October: Environmental Research in Human Science
Bergsmannen at 15-17
Moderators: Astri Muren & Jonas Ebbesson
Wednesday 8 November: The Gender Academy
Bergsmannen at 15-17
Moderators: Gunnel Forsberg & Jessika van der Sluijs
Tuesday 21 November: Language & Politics
Bergsmannen at 15-17
Moderators: Elisabeth Wåghäll Nivre & Annika Ullman
Mondat 11 December: Digital Human Science
Bergsmannen at 14-17
Moderators: Karin Helander, Astri Muren & Uno Fors.
All seminars will take place at 15-17 hrs in Bergsmannen, Aula Magna (except for Digital Human Science on Dec 11, which starts at 14.00) and are open for all interested at Stockholm University. The seminars will be held primaily in Swedish. Registration is required - links to the registration (name + department) can be found in the event calendar.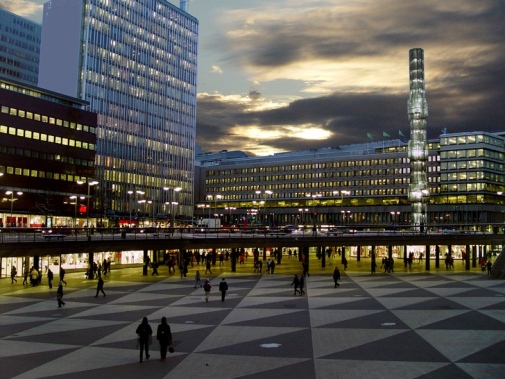 An invitation will be distributed to the Heads of Department for circulation before each seminar. For more information, please contact Gunnel Forsberg.
The intention is that these seminars may result in ideas about new research projects and collaborative courses as well as open lectures or seminar series.
Welcome!

Invitation profile seminars autumn 2017 (118 Kb)
Last updated: September 13, 2017
Page editor: Susanna Lindberg
Source: Office for Human Science