Research Infrastructure
Here you will find collected information about the research infrastructure within the academic area of Human Science. Resources are very varied in nature, and there is no sharp definition of what constitutes infrastructure.

The presentation follows the faculty structure, and contact details are included for each resource.
Faculty of Humanities
The English Department
The Orrmulum Project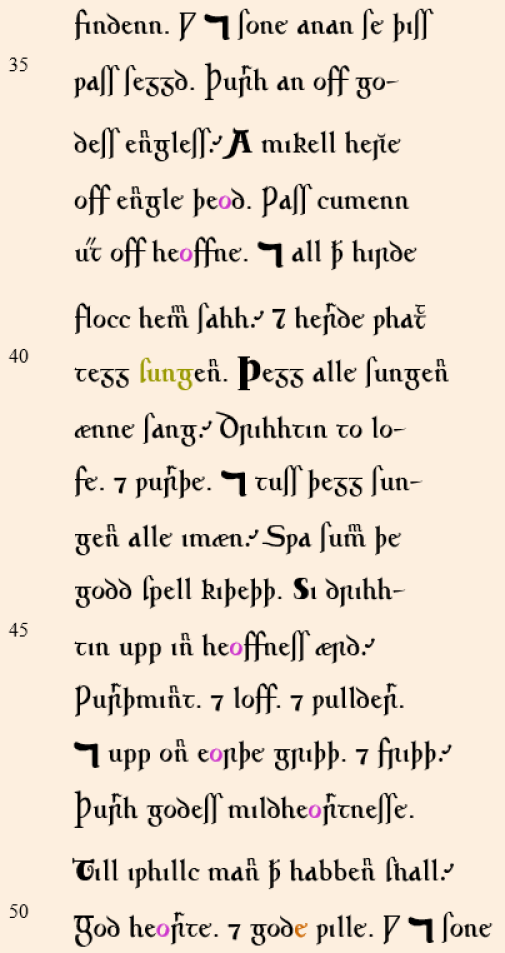 This research project started in 1993 with the aim of producing a new text edition of the Middle English text Orrmulum, based on a new transcription of the existing manuscripts (Oxford, Bodleian Library, MS Junius 1 (original manuscript from around 1180) and London, Lambeth Palace Library, MS 783 (copies of parts of the text from the 1660s, including pages that have subsequently been lost from Junius 1)).
A complete set of digital images of the manuscript pages from Junius 1 have been acquired from the Bodleian Library with the help of a grant from the Swedish Research Council. Besides a printed edition, the project aims to result in an electronic edition of the original text, stored as hypertext. Contact person: Nils-Lennart Johannesson, nils-lennart.johannesson@english.su.se.
Web site: http://www.orrmulum.net
Two Thirds North
Since 2010, the Department of English has published an annual international journal, Two Thirds North, with artistic, pedagogical and research-related aims. The artistic vision involves collecting contemporary world literature with a special focus on transnational themes, which is the main profile of our Master's Programme in English with a Specialisation in Transnational Creative Writing. The pedagogical aim is closely related to the research component. The journal is produced by our master's students under the supervision of our teaching staff. The students learn how to manage all aspects of the publishing process: from selecting works submitted by international authors, to working with editing techniques, layout and the launch of the journal. These elements are related to our academic staff's research in the field of publishing, as well as their work on the textbook The Art of Editing, which is being written in collaboration with colleagues from Plymouth University. Contact person: Adnan Mahmutovic adnan.mahmutovic@english.su.se
Web site: http://www.twothirdsnorth.com/
Centre for Academic English
The Centre for Academic English (CAE) aims to ensure the quality of academic English at Stockholm University by providing students and staff with resources, support and guidance in the oral and written use of English in academic contexts. Contact person: Beyza Björkman beyza.bjorkman@english.su.se
Web site: http://www.english.su.se/centre-for-academic-english
Department of Archaeology and Classical Studies
Archaeological Research Laboratory (AFL)
The Archaeological Research Laboratory was established in Greens villa by Professor Birgit Arrhenius in 1976. In the beginning, the operation was dominated by conservation and phosphate analyses of soil samples, but in the last few decades a series of new techniques have been developed for the study of archaeological source material. The Archaeological Research Laboratory is unique in the Nordic countries in the sense that these are archaeologists working on archaeological issues using scientific methods of analysis. The methods used have been adapted to the often degraded and fragmented source material, which places specific requirements on the analyses. Contact person: Kerstin Lidén kerstin.liden@arklab.su.se
CEK Gaming Centre
The Centre for the Study of Cultural Evolution has a laboratory for gaming experiments. In the laboratory, test subjects each sit at a computer playing different types of games against each other. The games are designed to resemble various common situations in which the players are forced to make strategic choices and interact with others.
Department of Slavic and Baltic Studies, Finnish, Dutch and German
The Slavic collection, Stockholm University Library
This is a special collection at SUB created by Professor Nils Åke Nilsson. All Slavic languages are represented, including Russian, Polish, Czech, Slovak, Upper and Lower Sorbian, Slovene, Croatian, Serbian, Bulgarian, and Macedonian. The collection includes a unique collection of brochures, as well as the largest collection of Russian literary modernism in Scandinavia, both from Soviet and emigrant press. The largest part of the Slavic collection is registered in Libris. Not everything is yet fully searchable on the Internet. Some parts of the collection are only listed in card catalogues and are not yet fully searchable in Libris or among the University Library's resources.
http://su.se/biblioteket/samlingar/specialsamlingar/enskilda-samlingar/slaviska-samlingen
Department of Linguistics
Phonetics Laboratory
The Phonetics Laboratory is specially equipped for the study of speech production, speech acoustics, and speech perception. The laboratory has special equipment and various software for advanced phonetic experiments. The equipment and software include an anechoic chamber for high-quality recordings of speech material, perception experiments, and the calibration of recording and analytical equipment without noticeable interference from unwanted sound sources or acoustic reflections from the ceiling, floors, and walls. The chamber has equipment for high-quality recordings, as well as for measuring and registering speech-related orofacial movements.
Web site: http://www.ling.su.se/fonetiklaboratoriet/utrustning
Corpora and resources
The department provides various linguistic data resources that are useful for empirical language research, primarily in the form of "corpora", or language databases, that represent different types of texts. Corpora may include modern or older texts, or spoken language that has been recorded and transcribed into text form, such as children's or adults' language learning and/or use. The text is usually annotated, or "tagged", which means that it is marked with and connected to various types of metadata, such as grammatical categories or comments. See also Språkstudion, under the Department of Language Education, which provides corpora for researchers in various languages.
Web site: http://www.ling.su.se/english/nlp/corpora-and-resources.
Stockholm Babylab
Some of the research facilities in the Phonetics Laboratory have been specially adapted for research on the linguistic development of infants. Studies of infant perception require special testing methods that utilise children's natural curiosity and playfulness. Four different methods are used primarily to study speech perception in small children. The Stockholm Babylab research facilities include systems for EEG registration, eye-tracking measurements, High-Amplitude Sucking (HAS), and Head-Turn Procedure. The space is designed specifically to create a comfortable environment for the children and parents who participate in our studies. Next to the lab, there is a waiting room with toilets and facilities for changing diapers.
Web site: http://www.ling.su.se/fonetiklaboratoriet/stockholm-babylab
SUBIC
Stockholm University Brain Imaging Centre (SUBIC) is a new strategic initiative by Stockholm University. SUBIC will provide an infrastructure for brain imaging research with a focus on human and animal brain functions. The research conducted at SUBIC will cover linguistic and behavioural fields in the humanities and social sciences, as well as law, zoology, mathematics and other disciplines in the natural sciences. Contact person: Francisco Lacerda francisco.lacerda@ling.su.se
Web site: http://www.su.se/subic/
Swedish Sign Language Dictionary
The long-term goal of the "Swedish Sign Language Dictionary" is to publish a complete sign language dictionary. The lexicographic group at the Sign Language Section, Department of Linguistics at Stockholm University, has documented about 15,000 signs. This lexical database, which was made freely available online on 18 December 2008, is updated continuously with new signs. Most of the signs are accompanied by sign demonstrations, sign variations, usage examples, and photo illustrations. There are many criteria to search by, including word, translation, other meanings of the sign, alternative signs, handshape, and subject area. For most buttons, you can receive more information about what the button can do by holding the mouse pointer over it.
Web site: http://teckensprakslexikon.su.se/ord/07775
Department of Language Education
Språkstudion – Language Learning Resource Centre
Språkstudion is a faculty-wide resource centre that provides tools and environments for formal and informal language development and accommodates advanced digital infrastructure for teaching, examinations and research. Språkstudion provides research databases for language researchers for both internal and external access, and several pronunciation and listening tests have been carried out within research projects in the unit's computer rooms or through its digital channels. In addition, Språkstudion has a well-equipped recording studio with professional recording equipment for audio and video, including a large green screen. Språkstudion provides expertise on technology, pedagogy, and research design, and its staff is happy to discuss the format and content of your productions. The recording studio is available for bookings by departments within the Faculty of Humanities, as well as other departments and support functions at the University. Contact person: Christine Ericsdotter Nordgren christine.ericsdotter@sprakstudion.su.se
Web site: https://www.su.se/sprakstudion/
Department of Swedish and Multilingualism
Multilingualism Laboratory
The Multilingualism Laboratory is a newly established language research laboratory for those using experimental methods in their research on multilingualism, such as EEG/ERP, Eye Tracking and behavioural experiments. It also provides equipment for field work and recording group conversations. The lab is available to researchers, doctoral students and students at the department, as well as to researchers in the leading area Bilingualism and Second Language Acquisition. Director: José Alemán Bañón .
Web ssite: http://www.biling.su.se/forskning/flerspr%C3%A5kighets-laboratoriet/flerspr%C3%A5kighetslaboratoriet-1.243720
IVIP speech corpora: Interaction and Variation in Pluricentric Languages – Communicative Patterns in Sweden Swedish and Finland Swedish
The IVIP speech corpora is a collaborative research programme between Stockholm University, the University of Helsinki, the University of Turku and the Institute for Language and Folklore in Gothenburg, funded by the Bank of Sweden Tercentenary Foundation. Three speech corpora are under development: conversations in service, education and healthcare domains. The work is carried out together with the Swedish Language Bank in Gothenburg. Project manager: Catrin Norrby.
Web site: http://www.su.se/svefler/ivip
Tisus text corpus
This is tagged as a second-language corpus with digitised second-language texts from TISUS – Test in Swedish for University Studies. The corpus includes the writers' background information, such as age, gender, first language, educational background, etc. Developed in collaboration with the Swedish Language Bank in Gothenburg. Contact person: Peter Lundqvist peter.lundkvist@su.se
Old Swedish Bibliography and Swedish Runic Bibliography
The Old Swedish Bibliography and the Swedish Runic Bibliography are two special bibliographies online, aimed primarily at students and researchers, that focus on Old Swedish texts and runic inscriptions which can be searched for using the established sigla (hand-written manuscripts) and signa (runic inscriptions).
Many entries consist of secondary literature relating to the Old Swedish and runic texts, and this literature can be searched for on the basis of two specially adapted subject hierarchies. The work was carried out at the Department of Scandinavian Languages, Stockholm University (2009-2012), with funding from the Bank of Sweden Tercentenary Foundation and the Swedish National Heritage Board. In order to ensure the financial and scholarly survival of the bibliographies, they have been transferred to the Diplomatarium Suecanum unit at the National Archives, where they will continue to be updated. The first five years will be partially funded by the Royal Swedish Academy of Letters, History and Antiquities (KVHAA).
Web site: http://fornsvenskbibliografi.ra.se/pub/Default.aspx?item=18
Medieval Nordic Legal Dictionary (MNLD)
The MNLD is a concentrated encyclopaedic, historical, Nordic-English-Nordic dictionary of legally and culturally relevant terms and phenomena from about 25 medieval legal texts from all Nordic countries in (a new) English translation. The dictionary will contain English equivalents of historical Nordic terms that are difficult to translate, provide evidence regarding which laws these terms are found, explain their legal and cultural meaning, and describe regional and temporal similarities and differences. The Nordic region with its six ancient language varieties (Danish, Faroese, Gutnish, Icelandic, Norwegian and Swedish) is seen a unit, which separates MNLD from existing dictionaries and ongoing lexical projects. The MNLD is aimed at a domestic and international audience of students and researchers in a wide range of historical fields of study. The work is carried out at Stockholm University, as well as by colleagues in Norway and English, and is funded by the Swedish Research Council (2014–2017).
Web site: http://www.su.se/svefler/forskning/forskningsprojekt/6-6-miljoner-till-projektet-medieval-nordic-legal-dictionary-mnld-1.155012
Romance studies and classics
The Strindberg Project
Stockholm University has been responsible for the Strindberg Project since 1986. The project oversees the National Edition of Strindberg's Collected Works, which has resulted in the publication of 72 volumes by Norstedts förlag, as well as critical commentary published in the Swedish Literature Bank www.litteraturbanken.se. The majority of the volumes have also been published in the Swedish Literature Bank with the consent of Norstedts. All volumes will be published in the Swedish Literature Bank by 2017. All texts there are freely available and widely used in research, for teaching and by the public. The project has also created the Stockholm University Strindberg Corpus (SUSC), which is provided by the Department of Linguistics (see under Corpora and resources).
Web site: http://www.strind.su.se/
Faculty of Law
Department of Law
Online international criminal law commentary/database,
Commentary on the Law of the ICC, CLICC
This database provides legal commentary, i.e. texts in which legal statutes are commented on and analysed by experts on international criminal law.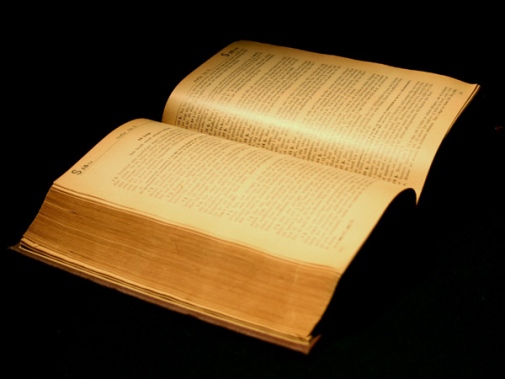 Legal commentary is an important tool for legal practitioners and academics. CLICC is a better solution than the printed commentary that exists in the field, which is expensive, lacks functionality and quickly becomes obsolete as new case law emerges.
Web site: www.cmn-kh.org/CLICC.
Faculty of Social Siences
Department of Economic History
Database on historical monetary and financial statistics for Sweden
This database compiles and makes available historical monetary and financial statistics for Sweden from 1668; some of the time series date back to the Middle Ages. It also constructs time series that are consistent over time and applies contemporary definitions in order to facilitate long-term analyses of, for example, house prices, the relationship between monetary aggregates and inflation, and macroeconomic development. Few such databases cover such a long time span; officially produced monetary statistics usually only go back one or two decades. The website hosting these data is very busy, but there are no resources to update it.
Web site: http://www.historicalstatistics.org/
Department of Computer and Systems Sciences
eGovlab
eGovlab is a research and development centre established at DSV with a focus on digitising the social process. In the context of eGovlab's operations, we have established a test bed for innovation and testing and, perhaps above all, a place for government authorities to develop future e-services within the state and municipalities together with academia, businesses and people. The test bed is a so-called "Private Cloud" where we can build and test different types of IT systems, such as verksamt.se, which contains business information, or various types of eID solutions.
Web site: http://www.egovlab.eu
HEALTH-BANK
HEALTH-BANK, the Swedish Health Record Research Bank contains about two million anonymised patient journals from Karolinska University Hospital from 2007-2014. The bank contains both structured and unstructured information. The structured data include a unique serial number for each patient, as well as their gender, age, admission and discharge timestamps, ICD-10 diagnosis codes, ATC drug codes, blood and laboratory values, body temperature, etc. The unstructured data consist of free-form text, such as notes by doctors and nurses, filed under different headings for each patient/serial number. For a visualisation of two years of the database, see Comorbidity View, http://www2.dsv.su.se/comorbidityview-demo/. Contakt person: Hercules Dalianis hercules@dsv.su.se
Web site: http://dsv.su.se/healthbank
Internet of Things/Mediasense
DSV has an open-source infrastructure and test bed for the Internet of Things that is used within the framework of two EU projects: FP7 MOBIS (Transport) and AAL SALIG++ (Health), as well as Kista Urban ICT Arena. The infrastructure and test bed is also used for research on transport and health within the EU Future Internet Research eXperimentation consortium (FIRE), as well as research relating to Future Internet and Ipv6 together with highly ranked partners in China: Key National Laboratory at Beijing Jiaotong Technical University, State Key Laboratory of Networking and Switching Technology, Beijing University of Posts and Telecommunications, and Shanghai Jiaotong Technical University. The test bed includes wireless access, sensor networks, a development portal and a fibre connection to Kista Urban ICT Arena.
Web site: http://mediasense.se/
RATS theatre
RATS Theatre is a research scene at Stockholm University where artistic productions involve society, research and technology. RATS Theatre has produced several artistic productions with a focus on civic participation, including EXIL (2016), Haimon (2014), Maryam (2013) and Antigone's Diary (2010). The productions include interdisciplinary research and have mainly generated publications within the humanities and social sciences. At the start of 2016, RATS Theatre was established as a long-term project and research scene at Stockholm University with interdisciplinary and research-based dialogue. Contact person: Rebecca Forsberg.
Webbsida: http://ratsteater.se/
Department of Education
The Malmö Survey
The Malmö Survey was conducted in 1937-38 by Siver Hallgren and encompassed 1,542 children. It was presented in his 1939 licentiate thesis, "Intelligens och miljö samt en del därmed sammanhängande problem: en experimentell undersökning av barn i tredje skolåret vid Malmö folkskolor och privata skolor I-II" [Intelligence, environment and related problems: an experimental study of third-graders in Malmö], and has been followed up several times, including in the end of the 1940s when the boys in the study were tested in connection with their military service screening. One of the latest articles using data from the survey is O'Dowd in Compare: A Journal of Comparative and International Education, 35:3, 2005.
Web site: http://www.edu.su.se/english/institute-of-international-education
Department of Criminology
Stockholm Life Course Project (SLCP)
The collected data comprise more than 15,000 individuals divided into five "family trees". The source groups are called Clientele Crime, Clientele Controls, SKÅ, Normal and SiS. What Clientele Crime, SKÅ and SiS have in common is that they have a background of delinquency or antisocial problems in their youth. All of these groups, except for SiS, belong to a generation born between the late 1930s and the early 1950s. SiS were born in the later 1960 or early 1970s. The collected registry data covers education, work, health, economy, housing conditions, etc.
Web site: http://www.criminology.su.se/forskning/forskningsprojekt/the-stockholm-life-course-project
Department of Human Geography
The Geoprocessing Unit
The Geoprocessing Unit at the Department of Human Geography works with spatial data created using digital technology and intended for use in geographical information systems (GIS). The Unit develops methodology and provides support for research projects using GIS. The Unit coordinates courses and programmes in GIS and cartography, as well as hosts the IDRISI Resource Centre at Stockholm University: a raster-based GIS software application. Information from several research projects is available on the Unit's website. In addition, the Unit has participated in the University Library's construction of historical spatial data.
Web site: http://www.humangeo.su.se/geodataenheten
GEOSTAR
GEOSTAR is related to the demographers' STAR data (see below under SOFI), but includes more geographical data, such as the geographical coordinates of individuals, properties and workplaces.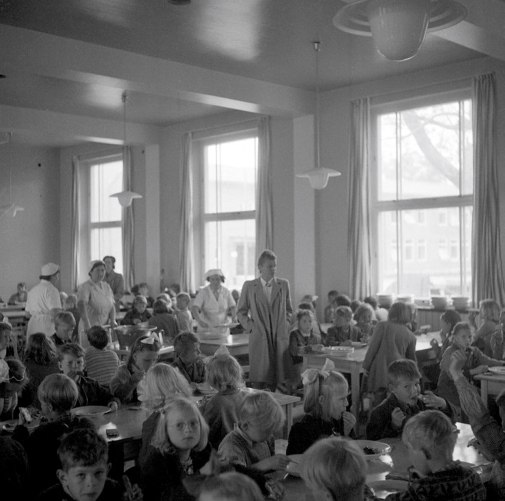 In the project Geografisk kontext: Ett nytt sätt att mäta vad omgivningen betyder för individens livsbana" [Geographical context: A new way of measuring the significance of the social environment for the life course of individuals], which has access to GEOSTAR, the aim is to use a new method to answer the question of how individuals' social context outside of their families affect their attitudes and conduct.
Are children and adolescents affected by their neighbourhood when it comes to their life course? Are different cohorts and groups affected in different ways? How does the scale of measure affect the significance of the social environment? GEOSTAR contains data from 1990 to 2013. Contact person: Eva Andersson eva.andersson@humangeo.su.se.
Department of Economics
Historical Database of Sweden (HDS)
This digitises archive material from Statistics Sweden, the National Board of Health and Welfare, the National Board of Trade, the National Board of Education, Lantmäteriet (the Swedish mapping, cadastral and land registration authority), the Military Archives, the Ministry of Education and Ecclesiastical Affairs, as well as municipal and regional archives, in order to create unique historical statistics. It includes, for example, detailed industrial statistics at the company level since 1892, details on all land reforms at the village level since 1749, population statistics at the municipal level since 1749, educational statistics, agriculture and harvests, voting rights and election outcomes, child welfare statistics, etc. Contact person: Per Pettersson Lidbom pp@ne.su.se
Department of Psychology
Gösta Ekman's Laboratory
(GEL; named after the Swedish figurehead of perceptual psychology, Gösta Ekman.) This is the home of the research unit for Perception and Psychophysics. The research focuses on how we perceive the world around us using our senses of sight, hearing and smell. For example, we study the psychological effects of noise, how our sense of smell can be used to detect dementia, how blind people can learn to navigate using other senses, and how people with an irrational fear of spiders can unlearn their strong emotional reactions. GEL has specially adapted experiment rooms for advanced scent exposure, sound reproduction and registration of brain activity and eye movement. It is an international research environment with representation from over a dozen nationalities and funding from several major external research grants. Contact person: Maria Larsson maria.larsson@psychology.su.se
Stockholm University Brain Imaging Centre (SUBIC)
Stockholm University Brain Imaging Centre (SUBIC) is a new strategic initiative by Stockholm University. SUBIC will provide an infrastructure for brain imaging research with a focus on human and animal brain functions. The research conducted at SUBIC will cover linguistic and behavioural fields in the humanities and social sciences, as well as law, zoology, mathematics and other disciplines in the natural sciences. SUBIC will be a unique facility in Sweden, with multidisciplinary research opportunities across all faculties. SUBIC will initially be managed by the Department of Linguistics, but is a collaborative effort between several departments at Stockholm University. The Departments of Psychology, Linguistics and Zoology have been the driving forces behind bringing SUBIC to Stockholm University. SUBIC's physical location will be in the Arrhenius Laboratory, which has facilities that can be adapted to the operation's security, accessibility and technical requirements. Head: Francisco Lacerda francisco.lacerda@ling.su.se
Web site: http://www.su.se/subic/
Betula
The Betula Project is a unique study of psychological and health-related changes in the ageing population. The participants of the project have been tested, interviewed and medically and psychologically examined on six occasions with five-year intervals between 1990 and 2015. The project aims to study how memory functions change throughout adult life, as well as identify risk factors for dementia and early preclinical signs of dementia. The database has been supplemented with biological data, such as genes, metabolites, viruses and brain imaging. In 2005, the Swedish Research Council named the Betula Project one of ten leading research environments in Sweden.
Web site: http://www.psychology.su.se/english/research/research-groups/the-betula-project
IDA
In IDA, more than 2,000 school children have been followed from the age of 10-13 into adulthood in order to study adaptation processes. Important research areas include the process of choosing an education and a profession, the development of social adaptation, psychological explanations for health in the middle-age years, as well as explanatory factors for subjective well-being in the middle-age years.
Web site: http://www.psychology.su.se/forskning/forskningsprogram/individuell-utveckling-och-adaptation/individuell-utveckling-och-adaptation-ida-1.32919
Department of Sociology
A Swedish "Generations and Gender Survey " (GGS)
A survey with an associated database of contextual data. A Swedish GGS may lead to new knowledge about decision-making processes concerning family formation and reproduction; how subjective values affect such decisions and relationships within families and between generations; how gender covariates with various decisions during the life cycle; how different events during the life cycle are related; as well as provide a greater understanding of society's role in the creation of different working and family conditions. 9,688 people participated in the Swedish survey. The data were collected by Statistics Sweden in 2012-2013. The demographic results will be followed up using registry data. GGSs are also being conducted in a large number of other European countries in the context of the Generations and Gender Programme (GGP).
Web site: http://www.suda.su.se/ggs/
Young Adult Panel Study (YAPS)
In 1999, 2003 and 2009, Statistics Sweden collected data via mail and web surveys from about 3,500 adolescents concerning attitudes, values, work and family conditions in the first stage of adulthood.
Web site: http://www.suda.su.se/yaps/
Also Stockholm University SIMSAM Node for Demographic Research (SUNDEM)
Web site: http://www.suda.su.se/simsam/
CHESS
UBCoS Multigen
Uppsala Birth Cohort Multigenerational Study is a follow-up of people born in Uppsala 1915-29, as well as their children, grandchildren and great-grandchildren, that contains data from historical archives, interviews and surveys. The creation and maintenance of this database has been funded by grants for large databases from the Swedish Research Council. The material offers unique opportunities to study how early life factors affect health and social position in adulthood, as well as how the transfer works between several generations. Some of the costs are associated with the purchase of registry data, but the biggest costs are associated with the collection of archive data for different generations, as well as the continuous maintenance and retrieval of data.
Web site: http://www.chess.su.se/research/data-materials/the-uppsala-birth-cohort-multigeneration-study-ubcos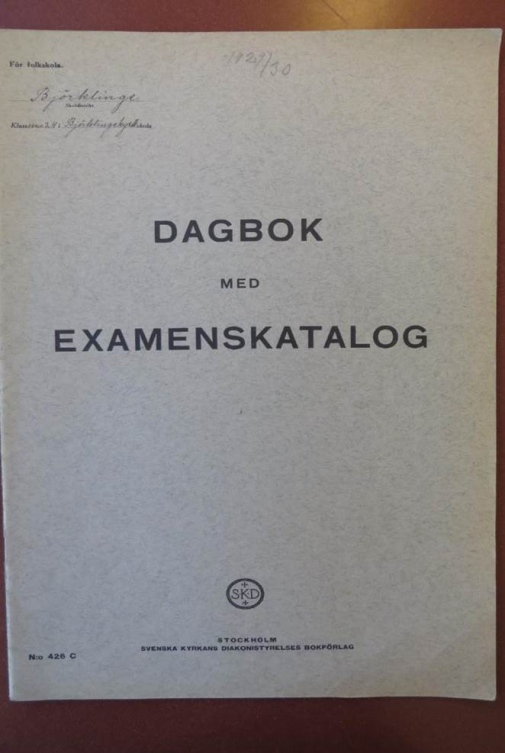 HSIA
HSIA (health, illness, income and work) is a registry database with information from various population and housing censuses, as well as data concerning education, income, healthcare and mortality rates. The material covers virtually the entire population of Sweden and is used for analyses of inequalities in mortality, long-term consequences of unemployment, how income or ethnicity is related to health and mortality, etc. The costs of the database are associated with the purchase of updates, continuous maintenance and minor retrievals of data for individual researchers.
Web site: http://www.chess.su.se/research/data-materials/the-swedish-work-and-mortality-database-hsia-wmb
Also SWEOLD: http://www.sweold.se/
Also part-owner of SBC (Stockholm Birth Cohort), see http://www.stockholmbirthcohort.su.se/ and SOFI.
SOFI
Level of Living Survey (LNU)
In the 1968 Level of Living Survey, respondents were asked about their actual living conditions (as opposed to their attitudes and perceptions). The questions were answered by approximately one in every thousand Swedes aged 15-75 (later 18-75) and were concerned with childhood conditions, family, education, work, health, economy, housing, household work, leisure time, etc. The panel approach makes it possible to follow people's living conditions over time and causally relate them to each other. Subsequent rounds of the survey (1974, 1981, 1991, 2000 and 2010) largely collected the same information. The period between each survey is filled in with biographies of family conditions, education and employment. Since the year 2000, the spouses/partners of the main respondents also respond to a short mail questionnaire with questions about their living conditions, and the children (aged 10-18) in the household respond to questions via a so-called "audio questionnaire".
Web site: http://www.sofi.su.se/forskning/tre-forskningsavdelningar/lnu
Stockholm Birth Cohort Study – Born in Sweden in the 1950s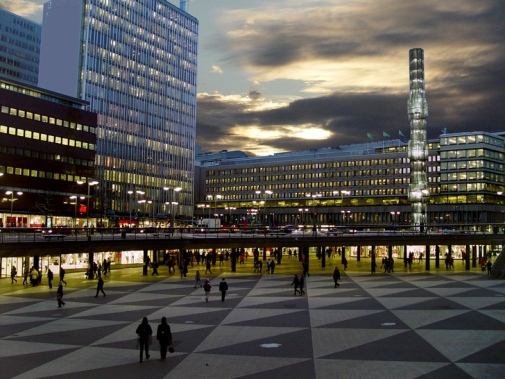 All boys and girls who were born in 1953 and lived in the Stockholm metropolitan area in 1963 were offered to participate in a school survey (the Metropolitan Study). More than 15,000 individuals participated in the study. A selection of the mothers responded to interview questions, and a follow-up survey on recreational habits was conducted in 1985. Registry data on the children as newborns, as well as their parents' social and financial conditions during childhood, have complemented the study. The study was anonymised in 1985, but a follow-up of the individuals who were still alive in 1980 was made possible through "probability matching" or "variable matching". This allowed for registry data concerning work, unemployment, income, family conditions and illnesses to be applied to the original cohort. Today, the study contains anonymised life-course data for the first 56 years of the individuals' lives.
Web site: http://www.stockholmbirthcohort.su.se/
Youth in Europe Study (YES)
A comparative and longitudinal survey conducted in Sweden, England, Germany and the Netherlands. The project has a broad approach and covers issues relating to the well-being, networks and attitudes of school pupils. The study is based on a nationally representative sample of pupils in the eight and ninth grade. In addition to the pupils' statements, separate interviews will be conducted with their legal guardians and form teachers.
Web site: http://www.sofi.su.se/english/research/three-research-departments/lnu-level-of-living/youth-in-europe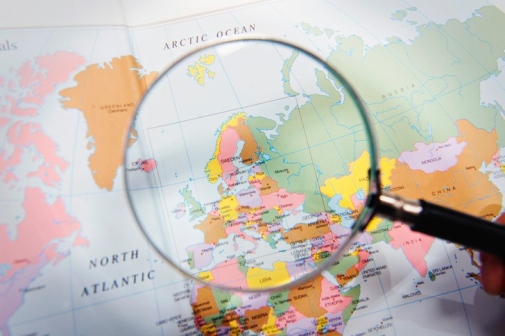 Social Policy Indicators (SPIN) Database
The SPIN database contains unique comparative data on the organisation of the welfare state from the 1930s and onwards. SPIN is the result of a deliberate, long-term investment into research infrastructure. A large number of Swedish and international researchers use SPIN data, and the database has resulted in a wide range of publications, many of which have been published in leading international journals. SPIN data are also used by government authorities and international organisations. The SPIN database is not only important to the leading research being conducted at SOFI, but also facilitates new research in Stockholm University's profile areas, particularly in the field of "welfare and democracy". Contact person: Kenneth Nelson, kenneth.nelson@sofi.su.se.
Web site: http://www.sofi.su.se/spin/
STAR (Sweden over Time – Activities and Relationships)
STAR consists of thirteen different sets of registry data relating to a joint study population. It is based on various data sets managed by Statistics Sweden in Örebro. The registries that the data sets are based on (e.g. RTB, LISA, the conscription registry, the scholastic aptitude test registry, the cause of death registry, and the social assistance registry) are organised by Statistics Sweden and/or other government authorities. They contain internationally unique information about, for example, family composition, education and the labour market. All data in STAR are processed using Statistics Sweden's MONA system (Micro-Online Access via remote desktop to a server at Statistics Sweden). A similar collection of registry data is managed by the Institute for Analytical Sociology (IAS) at Linköping University. Contact persons: erik.bihagen@sofi.su.se, SOFI and gunnar.andersson@sociology.su.se, SUDA.
Stress Research Institute
SLOSH (Swedish Longitudinal Occupational Survey of Health)
SLOSH is a cohort consisting of the 40,926 people who responded to the Swedish Work Environment Surveys (SWES) in 2003, 2005, 2007, 2009 or 2011, which makes the survey fairly representative of the Swedish working population 2003-2011. The data in SLOSH are collected through questionnaires that are sent to the participants every two years, starting in 2006 (when only the respondents recruited from SWES 2003 participated), and linked to registry data. The annual data collection in 2014 had 20,316 respondents, and the data collection in 2016 was still in progress when this text was updated. Additional follow-ups are planned for a long time to come. The aim of SLOSH is to examine the longitudinal connections between work organisation, work environment (particularly the psychosocial environment), labour market participation and health, taking into account social conditions, individual differences, health behaviours and coping strategies, the interaction between work and private life, sleep, ageing and cyclical fluctuations. SLOSH is also part of a consortium which, with the help of coordination grants from the Swedish Research Council, is planning to establish a national infrastructure for research on relationships, work and health over the course of life.
Web site: www.slosh.se
Stockholm University's sleep laboratory
The sleep laboratory contains three temperature-controlled bedrooms that are insulated from external environmental factors, such as noise and light.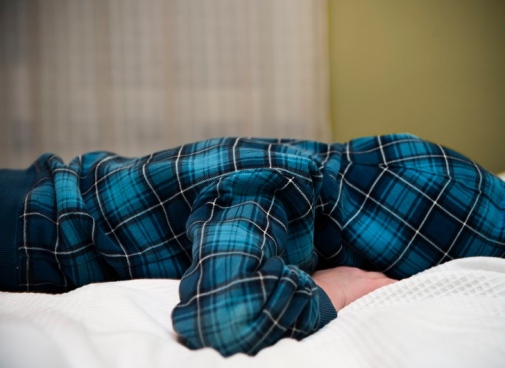 It also contains a kitchen and a bathroom. The laboratory has special equipment for recording and analysing polysomnography (EEG – the electrical activity of the brain; EOG – eye movements; and EMG – muscle activity), breathing and heart rates. It is also possible to carry out computerised performance tests in the laboratory. The equipment for recording polysomnography can also be used in field studies. In addition, the laboratory has more than 20 activity sensors (so-called "actigraphs") for monitoring sleep in field studies.
Web site: www.stressforskning.su.se/forskning/sömn-och-vakenhet/sömnlaboratoriet
Last updated: November 27, 2019
Page editor: Susanna Lindberg
Source: Office of Human Science