Successful launch of Sentinel-3 - the ocean satellite
ESA:s third satellite within the Copernicus mission was successfully launched from Siberia on the 16th of February. A series of satellites will be carried into orbit over the coming two decades to provide a 'bigger picture' for the environment programme.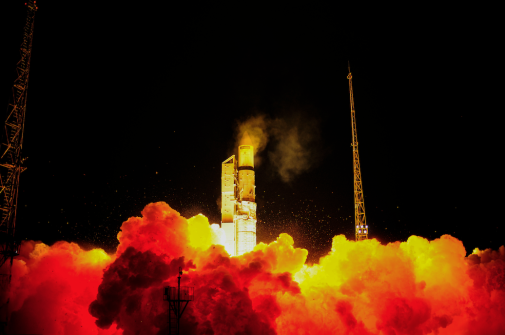 Marine scientists at Stockholm University are exited the Sentinel-3 launch worked out so well. Sentinel-3 will continue the pioneering work on remote sensing of coastal waters that was started with MERIS on ENVISAT. The Ocean Colour Land Instrument (OLCI), on Sent-3 will have improved capabilities for atmospheric correction and will be a fully operational mission.
A mission for our oceans
- It will give information on water quality, including coastal waters (chlorophyll-a, suspended and dissolved matter) with a 300 meter spatial resolution! says Susanne Kratzer, researcher at the Department of Ecology, Environment and Plant Sciences and leader for the remote-sensing group at Stockholm University. Sentinel-3 is primarily an ocean mission, but it will also provide data for atmospheric and land applications.
Except for the OLCI-instrument, Sent-3 also carries the Sea and Land Surface Temperature Radiometer (SLSTR), the SAR Altimeter (SRAL) and the Microwave Radiometer (MWR). These instruments can be used for example to measure sea surface temperature, detecting sea ice and oil spills.
- Our research with MERIS data showed that we can use the data for monitoring the water quality with improve temporal and spatial resolution. We can observe sediment plumes and the development and extent of algal blooms in a cost effective way. The satellite data can also be used to show chlorophyll anomalies and thus to highlight interesting productive areas that have not been sampled by ship before. We can also use the data to evaluate inter-annual changes in phytoplankton phenology. Some researchers also use OLCI data to monitor Aerosols, which may have a negative effect on human health, Susanne Kratzer explains.
The Sentinel-3A satellite was carried into orbit on a Rocket launcher from Plesetsk, Siberia, Russia on 16 February at 18:57. The first signal from Sentinel-3A was received after 92 min by the Kiruna station in Sweden.
EYE ON OCEANS
Discover how sentinel-3 will observe our oceans, helping us better understand the overall health of our planet, klick play or follow link.
READ ABOUT SENTINEL 3
www.esa.int/Our_Activities/Observing_the_Earth/Copernicus/Sentinel-3
FILM OF THE LAUNCH
https://earth.esa.int/web/guest/missions/esa-future-missions/sentinel-3/news/-/article/third-sentinel-satellite-launched-for-copernicus
Last updated: February 17, 2016
Page editor: Nastassja Ekelöf
Source: Baltic Sea Centre