Baltic Sea Centre–Bolin Centre lunch-lunch workshop
EVENT
Date:
28 January 2016, 10.00 AM
-
29 January 2016, 4.00 PM
Venue:
Baltic Sea Centre
A meeting about collaborations between the Baltic Sea Centre and the Bolin Centre for Climate research.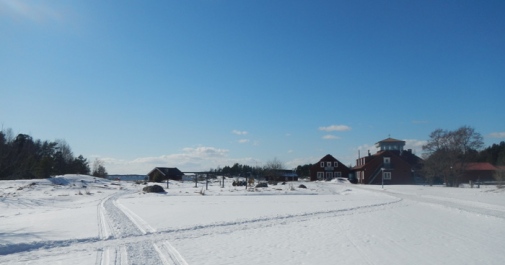 The Baltic Sea Centre and the Bolin Centre are organizing a joint lunch-lunch workshop in late January 2016 to discuss common research interests and exciting new equipment at Askö. Anyone interested from the Bolin Centre and the Baltic Sea Centre are most welcome.
The centres
The Baltic Sea Centre's major aim is to highlight and strengthen the marine research and education available at the Stockholm University. The Bolin Centre for Climate Research is addressing climate change issues on a global to regional scale.
Common research questions
The idea of meeting between the two Centers is to elaborate on common research questions:
How will climate change and changes in human lifestyles affect the Baltic Sea environment, ecosystems and resources
What can we learn about climate and Earth system processes in general from the natural laboratory that is the Baltic Sea?
Research meeting 28–29 January 2016
We are planning a lunch-lunch workshop for presentations and discussions. Anyone interested from the Bolin Centre and the Baltic Sea Centre are most welcome.

• Contact: bolin@su.se
• Registration https://sunet.artologik.net/su/Survey/7781