Congress venue - Aula magna, Frescati campus, Stockholm university, Stockholm
Frescati campus is located just four metrostations from Stockholm central station. It's beautiful surroundings offers plenty of opportunities to recharge, and is a perfect location for a week long congress.
Stockholm university Frescati Campus is located only ten minutes by subway from Stockholm central station. Get of at the metro station Universitetet.
Frescati Campus
The Frescati campus is surrounded by the Royal national park, and Brunnsviken which is directly connected with Stockholm archipelago and the Baltic Sea.
Aula Magna
The main auditorium for the congress is Aula magna. (Address Universitetsvägen 11. Taxi entrance: Frescativägen 6). Max five minutes walk from the Metro-station Universitetet.
Aula Magna is located in the heart of Stockholm University's green campus at Frescati. It was inaugurated in 1997, and is one of architect Ralph Erskine's most important works.
De Geer lecture hall
Some of the parallel sessions will be held in the De Geer lecture hall, in the Geosciences building (Geovetenskapens Hus). Just across the lawn from Aula Magna.
Address: Svante Arrhenius väg 14, second floor.
Surroundings
In mornings, evenings and during breaks there are plenty of opportunities to re-energize in the nearby surroundings. On a walking distance there are several beautiful and intereresting places like Bergius botanic garden, Swedish Museum of Natural History and beautiful nature like the one at Brunnsviken. All perfect for a break from science.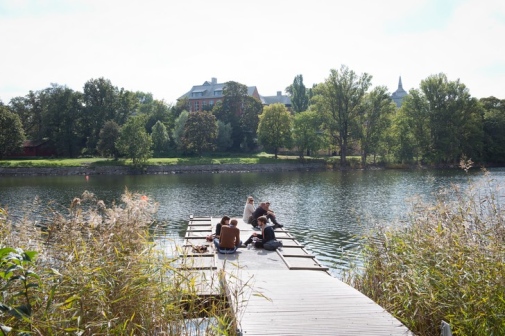 Links
Weather forecast for Stockholm
Sign up for BSSC2019 newsletter
Last updated: August 14, 2019
Page editor: Mona Wallin
Source: Östersjöcentrum