About the project Plant-Fish
Plant-Fish is a large research project aiming to examine the functional role of vegetation and predatory fish and how they interact. Focus is on the ecosystems of shallow Baltic Sea bays.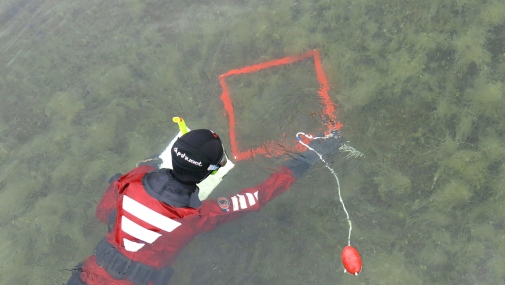 The researchers in the project have combined studies at different spatial scales and methods to address the hypothesis that vegetation and predatory fish facilitate each other via a positive feedback loop, which enhances ecosystem health.
Data collection, modelling and experiments combined
Modelling of vegetation and juvenile fish data across the entire Swedish Baltic Sea Coast have been combined with detailed examinations of the food web in 32 bays, and small-scale manipulative field experiments at the marine research station Askö Laboratory.
Results from the studies show that:
Strong links between vegetation and fish
The results from the project strengthen previous suggestions that the seabed vegetation perform important ecosystem functions such as improving water quality and recruitment success of coastal fish, whereas predatory fish indirectly control nuisance algae that otherwise smother the vegetation.
The research project have also documented the large-scale change that have occurred along the Swedish Baltic coast, where stickleback gradually have increased and caused local regime shifts in one bay after another; to a condition with few predatory fish and a lot of nuisance algae.
Researchers in PlantFish:
Last updated: August 27, 2020
Page editor: Annika Tidlund
Source: Östersjöcentrum