Language Cafe
Språkstudion organises Language Cafe sessions where you get the opportunity to practise languages in an informal setting, together with other students and native speakers. Welcome!
Språkstudion's digital Language Cafes - Spring term 2021
Time
Monday
Tuesday
Wednesday
Thursday
Friday
10:00
Hebrew
Swedish
Cafes on holiday
11:00
French
Russian
Arabic
Latin
Spanish
12:00
Finnish
Greek
Japanese
13:00
German
14:00
15:00
16:00
Hindi
Japanese
17:00
Korean
Spanish
English
German
Mandarin
18:00
Portuguese
Greek
Russian
Time zone: Central European Summer Time (CEST)
All cafes are on holiday Thursday May 13th.
Zoom link for Language Cafes:
What is a language cafe?
Taking part in a Language Cafe means to practise your language skills and cultural awareness by talking to native speakers and other learners over a coffee or tea. Språkstudion's language cafes are run by student native speakers on a voluntary basis. These students are not language teachers, but generous people giving you the opportunity to speak and listen to your languages in a relaxed setting. Taking part in a language cafe is a good way both to learn new languages and to maintain language skills you already have.
Who can participate?
The Language Cafes are open to all students and staff at Stockholm University, CIVIS universities, and our partner universities in Korea (Department of the Scandinavian Languages, Hankuk University of Foreign Studies), Mexico (Escuela Nacional de Lenguas, Lingüística y Traducción, Universidad Nacional Autónoma de México), Germany (Leipzig University Language Centre) and Japan (Osaka University). You are welcome to participate on a regular basis or drop in spontaneously. The language cafes are a complement to your more formal classes and participation generates no course credits. We don't save the information of your presence at the language cafe.
Where do I find it?
During spring term 2021 all language cafes will be held on the e-meeting service Zoom, due to the COVID-19 restrictions. Unfortunately we cannot offer you a digital cup of coffee or tea, so please prepare your own before joining a cafe session 🍵 ☕️ 🥛 . To take part in a session, you need to download Zoom and activate your camera and microphone. Using a headset is recommended.
The meeting room will open about 10 minutes before the start of the language cafe. You will first enter the lobby. We then let one person in at a time and check your name and which language cafe session you wish to visit. If you are a student or staff at Stockholm University, please have your SU-ID ready. If you are student or staff at universities within CIVIS, UNAM in Mexico, HUFS in South Korea, Osaka University or Leipzig University, please send an email from your official university address to info@sprakstudion.su.se to sign up for the spring term participation list.
Schedule and languages
The spring term language cafes will start on February 1st, 2021. Each language is scheduled for one or two hours a week. We are always recruiting new language cafe coordinators in as many languages as possible. Would you be interested to coordinate a language cafe in your native language? Please read more about what it means here and send an email to info@sprakstudion.su.se.
Welcome!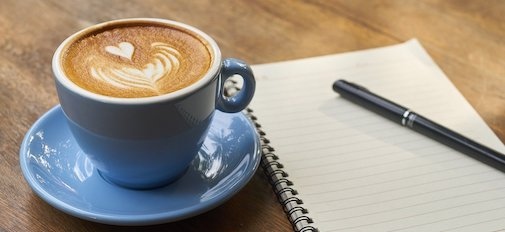 Språkstudion on social media