Time to move in to Albano
After about a decade of planning, campus Albano is now a reality. In March, the first employees from Stockholm University moved into house 3, and on April 1, the university gained access to houses 2 and 4, which are now being furnished. Join us for a preview of our new campus.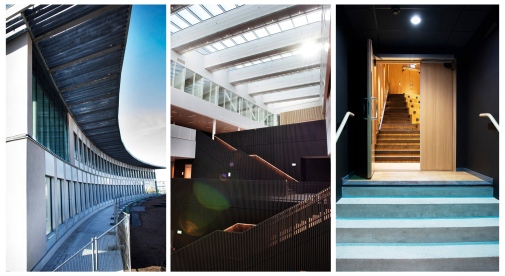 Peek at the new Albano. Exterior house 4, atrium and entrance to auditorium.
The outdoor environment is still a construction site, but inside the buildings are soon ready. In the autumn, Albano will be filled with staff and students, provided that the corona situation allows. The official inauguration will not be until 2023, when all buildings and outdoor environments are completed.
Albano is a huge project with the city of Stockholm as the planner, Akademiska Hus as the developer and Stockholm University and KTH, the Royal Institute of Techonology, as tenants. In addition, Svenska Bostäder is building student housing. When everything is finished, the area is estimated to house around 1950 employees, 11,850 students and 1,500 residents.
Already on site from Stockholm University are Nordita (Nordic Institute for Theoretical Physics) and the the Department of Astronomy in house 3, which is shared with KTH who is the main tenant. Houses 2 and 4 are rented by Stockholm University and will be fully furnished and ready for moving in during the summer. The Department of Public Health Sciences, the Department of Psychology and the Department of Statistics will move to house 4. Stockholm Business School and the Department of Social Work will move to house 2. In the summer of 2022, house 1 will be ready for the Department of Mathematics, the Department of Special Education and Stockholm Resilience Centre (SRC).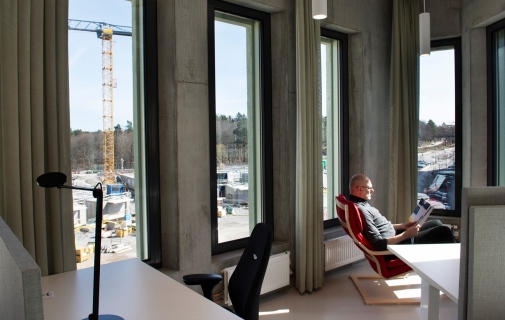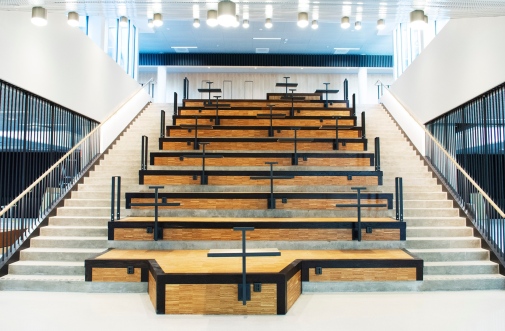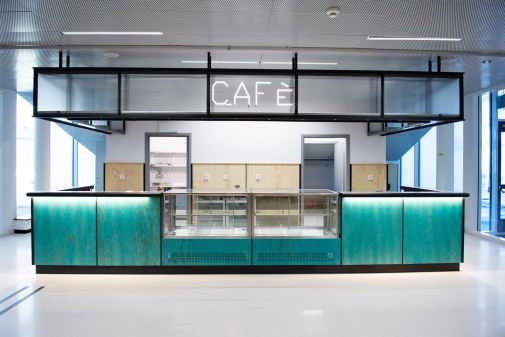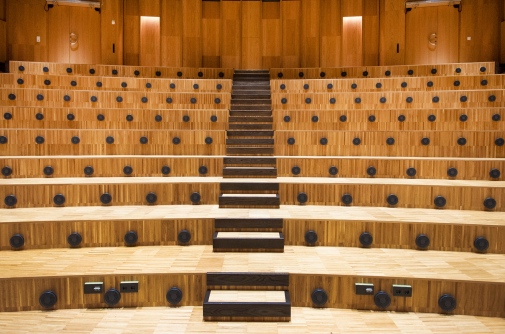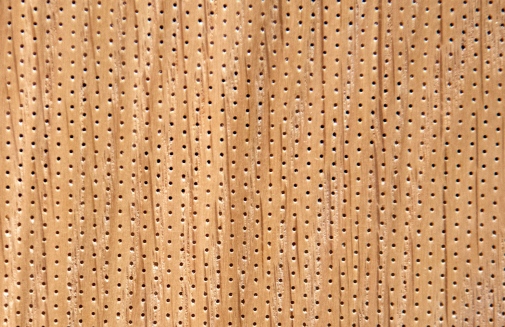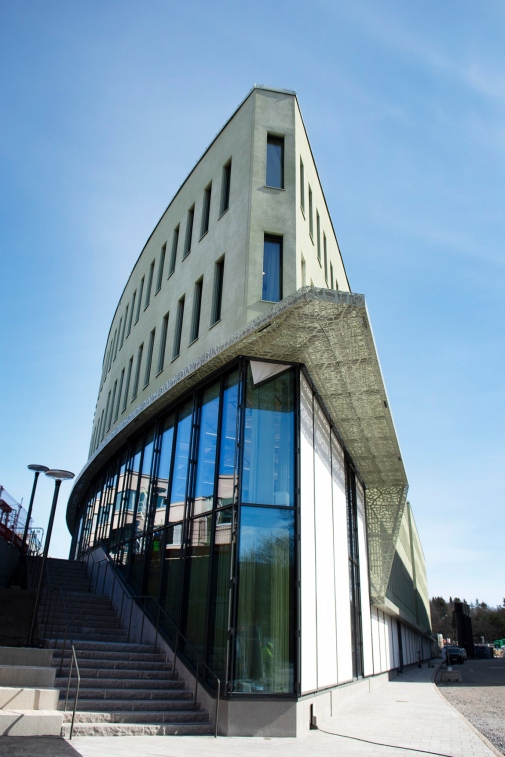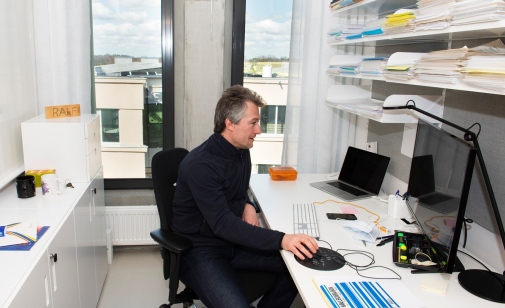 Ralf Eichhorn estimates that this is the fourth or fifth time he has been to his new office since moving in. "It is smaller than the previous one but still feels good, there are nice common areas. I look forward to the time after the pandemic when we can really work here," he says.
Outside the window, construction of house 1 is in progress.