Linking studies and career opportunities
How do we connect studies with career opportunities for international students was the topic of a workshop held with over fifty co-workers from the university administration, faculties and departments at Stockholm University who met to share experiences, discuss new ideas and get inspired by colleagues.
The discussions were based on the new Strategies for Stockholm University 2019 – 2022 and focused on the following themes: Collaboration with the surrounding community, generic competence, alumni relations, and the coordination of activities within the university. Many interesting and tangible ideas came up in the discussions.
For more information about the project, please contact project coordinator Jeanette Nordström at the Communications and External Relations Office, jeanette.nordstrom@su.se.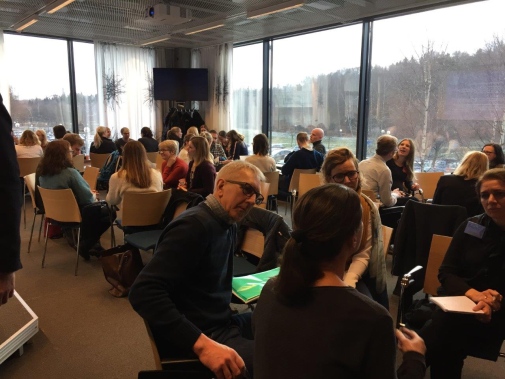 Last updated: January 29, 2019
Page editor: Jeanette Nordström
Source: Student Services and External Relations and Communications Office