New CIVIS collaboration presented
This summer Stockholm University was one of the universities in Europe who were granted a European Universities funding from the European Commission. Stockholm University forms together with seven other universities CIVIS – the European Civic University Alliance. The university alliance aims to create an integrated university environment for students and staff among the participating universities and beyond. In September two of the participating universities took part in a meeting at Stockholm University and gave presentations of their respective universities.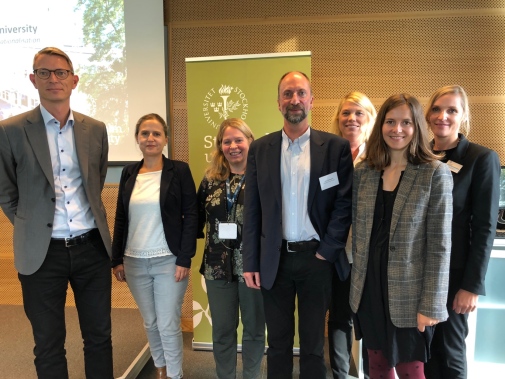 In connection to the Partner Days in Stockholm with partner universities from all around the world, representatives from Aix-Marseille Université in France and Université libre de Bruxelles in Belgium presented their universities and the CIVIS collaboration together with the Secretary General Fredrik Oldsjö.
The purpose of CIVIS is to facilitate cooperation across national borders and to increase the mobility of students, teachers and other staff. The university alliance will promote academic and democratic values to student generations to come by facilitating national and regional community engagement by developing common educational programmes och research collaboration projects to address five global challenges (climate and energy, cities and mobility, health, cultural heritage, digital transformation), the sharing of expertise, and multilingualism with a special focus on Africa and the Mediterranean.
CIVIS is managed within the President's Office and lead by Fredrik Oldsjö, Secretary General for the project.
Last updated: September 26, 2019
Page editor: Helene Komlos Grill
Source: External Relations & Communications Office