Getting Started with Research Data
There are several advantages to sharing data openly at local, national and international levels. Reasons for sharing data vary between disciplines. Within some specific disciplines, data has long been shared, while certain challenges remain for other research areas. Regardless, the demand for digital access to research information is increasing.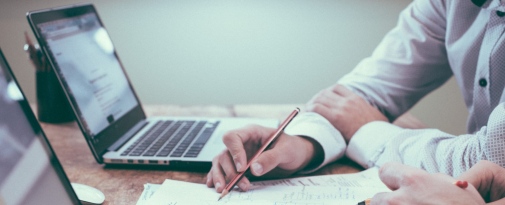 It promotes critical assessment and increases the transparency and reliability of scientific studies.
Sharing makes locating research data for reuse in subsequent projects and in wider research a lot easier, enabling others to corroborate findings.
It can create further opportunities for recognition among researchers through, e.g. citations and registered downloads. It also allows for acknowledgements for contributions throughout the entire research process rather than just the publication of articles.
Sharing data can lead to new possibilities for cooperation between research groups, nationally and internationally.
Openly accessible data is saved on secure servers and therefore functions as a backup in case primary storage becomes inaccessible.
Easily accessible data engages users outside of the research community, leading to new discoveries and results as well as encouraging scientific curiosity and debate.
Right at the beginning of a research project, it is worth taking time to plan for the management and organization of data that will be created during the research process. To the best extent possible, this will save time later in the project when preparing data for long-term storage and accessibility.
Here are some points that researchers should consider when handling data in the research process:
ORCID provides a persistent digital identifier that distinguishes researchers apart from one another. Through integration in key research workflows such as manuscript and grant submission, an ORCID identifier supports automated linkages between someone's work and professional activities, ensuring that all affiliations are recognized under the umbrella of one ORCID identifier. Register at ORCID.