PhD in Business Administration
Stockholm Business School offers a fully funded, competitive Doctoral programme with specializations in Accounting, Finance, Management and Marketing.
As a doctoral student you will undergo rigorous training in theory, method and analysis – through individual supervision, coursework, seminars and workshops. No doubt, you will also benefit from being part of an academic community where scholarly dialogue continues outside of the seminar room. Doctoral students are expected to complete their PhD in four years. To learn more, read under the specialization of interest below.
Accounting and operations management
Do you want to dig deeper into how organizations control their operations? Do you want to investigate how firms report performance? Do you want to study how accounting technologies interplay with societal changes? If any of these or adjacent questions are interesting for you, you might want to apply for the doctoral program in business administration, with specialization in accounting and operations management.
To get a better understanding of the life as a PhD student at the Accounting section you may want to contact our current PhD student:
Are you curious about how financial markets operate, how corporations make financial decisions, or how to manage risks in a portfolio? Are you interested in how financial markets can be made sustainable, or how societies can promote financial stability? Then you should consider the PhD with specialization in Finance.
The courses for students who specialize in finance typically include a few courses offered at SBS, but most courses are taken at the SU economics department, at the Swedish House of Finance, and at partner universities in the Nordic Finance Network (click the links to see current course offerings). The course program is tailored to your profile and decided in agreement with your supervisors.
Research environment
SBS Finance is a highly international group of about twenty faculty members, post-docs, PhD students, and teaching assistants. The group hosts a weekly seminar series, where external as well as internal speakers present their academic research. There are also ad hoc academic events in the form of workshops and conferences.
Research topic
The programme is open for thesis proposals on any topic related to Finance. For inspiration on possible topics, current research that our faculty members work on are presented under Research projects in Finance.
Recently, in a joint venture between the Department of Economics (DE), the Institute for International Economic Studies, and Stockholm Business School, Stockholm University received a grant from the Sveriges Riksbank Tercentenary Foundation. The broad purpose of this collaboration is to further develop our PhD programs within the areas of monetary policy and financial stability. Specifically, as there are new funds available for this purpose, we hope to attract more PhD applicants with these interests. A new center is therefore in the process of being launched – the Center for Monetary Policy and Financial Stability. Applicants interested in a money-finance specialization need to be admitted to the general program in open competition with all other applicants. See PDF.

A new PhD specialization (200 Kb)
SBS Finance is also particularly interested in research proposals related to sustainable finance. This includes how environmental, social and corporate governance (ESG) aspects influence public and private financial institutions, as well as individuals who participate in financial markets.
Management, organization and society
Are you curious about how organisations are structured and managed, how they emerge and change, how they function and how they are challenged, how people work and interact within them, and how organisations influence and are influenced by the world around them? Then you should consider the PhD with specialization in Management.
Read more about Management, organization and society at Stockholm Business School
Virtually all organizations engage in marketing in order to make sure that they provide value for customers, clients, partners and society at large.
If you are interested in how organizations can use marketing to better achieve their goals, or if you are interested in how the proliferation of marketing in society profoundly shapes contemporary cultures, then you might want to apply for the doctoral program in business administration, with specialization in marketing at Stockholm Business School.
Coursework
The coursework includes a few courses offered at SBS as well as a range of courses in Sweden and elsewhere. The course program is partly tailored to your project but is also directed towards a broader academic journey in which earlier bodies of thought are studied and analyzed.
Thesis
The thesis is developed under the guidance of the supervisors and through feedback at three milestone seminars: the thesis proposal seminar, the midway seminar, and the final script seminar. PhD students are also encouraged to present their work at conferences in Sweden and abroad. At the end of the program, the thesis is assessed at the public dissertation defence. Doctoral theses written at Stockholm Business School are either published as a monography, or consist of a set of three or more academic articles of which at least one is solo-authored.
Departmental duties
Many students also choose to teach during their PhD studies, but this is optional. Doctoral students may take on departmental duties of up to 20% of full time each year, thereby prolonging the total study time in the doctoral programme. In addition to teaching, the departmental duties may include research assistance and administrative tasks, such as assisting in the organization of academic events.
Syllabus

General Syllabus for PhD Studies in Business Administration (192 Kb)
Application and admission
Eligibility
Candidates for the doctoral program at SBS must fulfil at least one of the following criteria:
Completed an advanced level degree (master's degree).
Completed courses equivalent to at least 240 higher education credits, of which at least 60 credits must be at master's level.
Acquired equivalent knowledge in another way, in Sweden or elsewhere.
In addition, the applicant must have successfully completed at least 90 higher education credits in business administration, or equivalent, including a thesis comprising at least 15 higher education credits.
Admission to PhD positions is restricted and competition for positions is usually tough.
Application
The general period of opening for PhD positions is in the month of January.
Currently advertised PhD positions at Stockholm University are listed here.
An important part of your application is the research proposal. Your proposal should outline and motivate a research idea, supported with references to the academic literature.
Selection criteria
Selection of applicants is made with respect to their ability to benefit from studies at doctoral level. This is assessed on basis of (i) documented knowledge in a relevant subject area, (ii) English language skills (written and spoken), and (iii) analytical, critical, communicative, and creative thinking skills. We pay particular attention to the quality of your research proposal, your academic merits, and your academic references. Short-listed candidates are called to an interview.
Employment
The PhD position is fully funded and the selected student is paid a monthly salary. There is no tuition fee. The position takes the form of a temporary employment for a maximum of four years of full-time study, conditional on that the studies proceed according to plan. The program requires that the student is based in Sweden, with the main workplace being Stockholm Business School.
Fatemeh Aramian, PhD student at the Finance Section
What is your research about?
I think that one of the great aspects of doing research, in particular PhD is the flexibility to work on a topic that interests you and you are passionate about. And for me, it turned out to be doing research in the field of market microstructure. In my dissertation, I analyze the impact of financial regulatory reforms and information releases on the competition between different trading systems, and the subsequent effect on the quality of the markets.
What are the best things about SBS for you as a PhD student?
The Finance section at SBS has a well-structured PhD program with courses in both Economics and Finance that provide a solid basis for research. Additionally, PhD students have the opportunity to take different mini-courses from top business schools through the Nordic Finance Network (NFN). As all expenses are usually covered by NFN, I could take several courses and I learned a lot from them. From a research perspective, SBS Finance has researchers doing high quality research in different areas.
What I value the most about SBS is its great work environment. The PhD is a roller-coaster ride and I think it's important to be in a community that helps you to finish this journey with joy as well. I feel grateful to be a part of this group, as I see myself surrounded by friendly yet ambitious and talented people who are inspiring and bring a positive competition into the group.
Reema Akhtar PhD student at the Marketing Section
What is your research about?
I have always been intrigued by the concept of diversity and how it drives innovation. For my PhD research I study first-generation immigrant entrepreneurs, and how they create their business opportunities in knowledge intensive sectors. I study the impact and role of their social networks, prior work experience and their education on their entrepreneurial opportunity creation process. This research is important due to two main reasons, firstly within entrepreneurship research, understanding the sources of opportunities is vital and is linked with the individual who conceives them. This makes the role of the individual entrepreneur crucial in the realization of a business venture, its implementation and future growth. However, more research tends to focus on disadvantaged immigrants who struggle to integrate into the labor market. Therefore, in my research the focus shifts to an under-represented group of immigrants who are highly skilled and set up business ventures in knowledge intensive sectors hence driving the host country´s growth and socio-economic well-being.
What are the best things about SBS for you as a PhD student?
Stockholm Business School, provides a secure environment for your PhD studies. It has given me the freedom to pave my own path during my studies, just like an entrepreneur. I have had the privilege to take courses from well ranked universities, across Sweden and enhance my knowledge under the guidance of well renowned scholars. It also provides additional support for you as a PhD, to attend international conferences and workshops which is a wonderful opportunity to build your academic network. Overall the environment is conducive for learning.

I was also able to stay in touch with PhD Students from other departments, through regular PhD council meetings, annual conference where we got the opportunity to present our research and get feedback from other PhD students who are going through the same process, as well as get to know them through regular informal after works. Specifically, if I speak about the marketing section, one of its strongest assets is its plethora of inspiring alumni who are spread around the globe working at different academic or industrial positions, and whose experience and network is very valuable.
Life as a PhD student at Stockholm Business School
As a PhD student at Stockholm Business School you are part of a friendly community and an international research environment.
PhD community
The SBS PhD Council organizes frequent social activities among PhD students from the different sections of Stockholm Business School. It also organizes an annual PhD conference, where you can learn about the research of other PhD students; socialize and get feedback on your work.
Housing
For more information about living in Stockholm and how to find a place to stay, see the information provided by Stockholm university here.
Studies abroad
Some doctoral students spend part of their doctoral studies at universities abroad. Funding for research visits and courses abroad may be obtained through scholarships.
What happens after the PhD?
Students who graduate with a PhD from Stockholm Business School go on to careers in academia and the industry.
Ester Félez Viñas
PhD in 2019, now Assistant Professor at University of Technology, Sydney
"The program is highly stimulating and personally enriching. SBS Finance provides interesting talks from world-leading researchers, opportunities to attend international conferences and present your work to the research community, a well-rounded coursework in finance and economics, and the possibility of learning much more than your research topic. Very importantly, the finance section at SBS also provides a wonderful working environment. Besides the friendly PhD students, the faculty in the section are very approachable and supportive and make excellent supervisors. Honestly, I had an amazing time doing my PhD at SBS."
Mohammad "Vahid" Irani
PhD in 2016, now Assistant professor of finance at the University of South Carolina, Darla Moore School of Business
"I received tremendous support from my advisors, colleagues, and administrative staff at SBS. Everyone was very friendly and relaxed. I also greatly appreciate having the freedom to select courses that are most relevant to my research."
Emma Björner
PhD in 2017, now Researcher at Gothenburg University, Senior lecturer at Lund University, Senior expert in EU projects URBiNAT and EUMEPLAT
"I truly enjoyed the open, friendly and international environment at the Marketing section and SBS, with colleagues and guests from around Sweden and the world. The close bond with and support from the other PhD students also meant a lot. It was a privilege to conduct research on a topic of my own passion and choice. I also learnt a lot though course work, teaching, conferences and seminars. The PhD programme in marketing and my years at SBS provided me with knowledge and tools, helped me develop personally and professionally, and paved the way for an exciting career."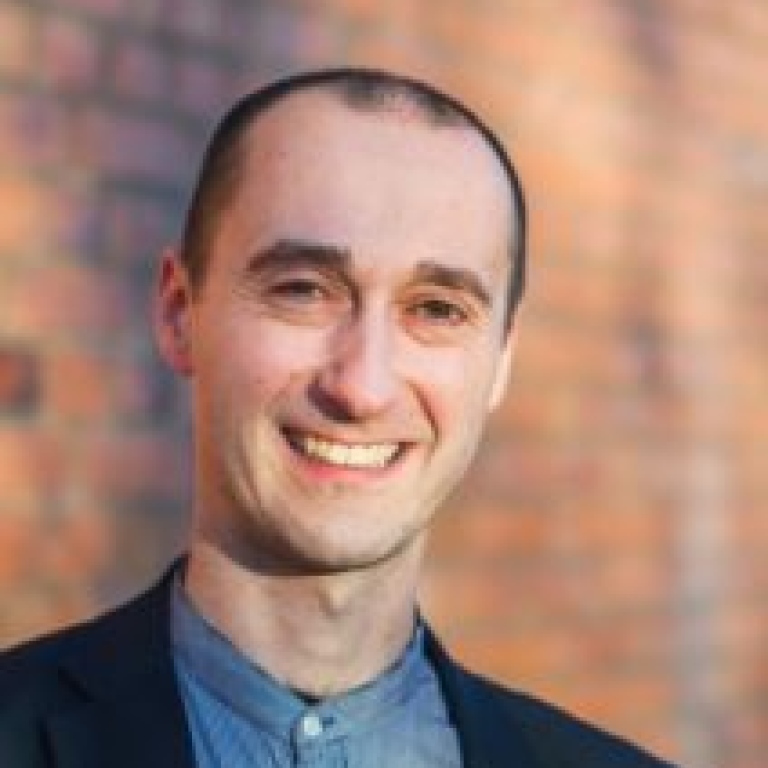 Danilo Brozović
PhD in 2016 now Senior Lecturer at the University of Skövde, Sweden
"The PhD student years have been strenuous and demanding, but I have found support in my supervising team and with my colleagues at the Marketing Section, as well as wonderful atmosphere among the PhD student peers. I feel I have learned a lot during the years spent at the program and made friendships that continue to this day."

For further information please contact:
Director of Research Studies
Doctoral Programme Coordinator
Visiting address

Albanovägen 18, floor 6
Last updated: December 21, 2021
Source: SBS