PhD in Business Administration
Are you interested in pursuing doctoral research in Business Administration? Stockholm Business School offers a fully funded, competitive Doctoral programme with specializations in Accounting, Finance, Management and Marketing.
As a doctoral student at Stockholm Business School you will be part of a vibrant academic community fully committed to the study of people, markets and organisations. You will be working with faculty members who are renowned for their significant contributions to key areas of business administration research, such as financial markets and instruments; branding, consumption and customer orientation; accounting and intellectual capital; public sector management and accounting; health services and workplace health promotion; organizational change, learning and decision-making. Doctoral research and writing a PhD thesis is about making a significant contribution to knowledge.
As a doctoral student you will undergo rigorous training in theory, method and analysis – through individual supervision, coursework, seminars and workshops. No doubt, you will also benefit from being part of an academic community where scholarly dialogue continues outside of the seminar room. Doctoral students are expected to complete their PhD in four years. To learn more, read under the specialization of interest below.
Do you want to dig deeper into how organizations control their operations? Do you want to investigate how firms report performance? Do you want to study how accounting technologies interplay with societal changes? If any of these or adjacent questions are interesting for you, you might want to apply for the doctoral program in business administration, with specialization in accounting and operations management.
Research environment
For inspiration about possible research topics, you can read more about the current research at the SBS Accounting section here.
To get a better understanding of the life as a PhD student at the Accounting section you may want to contact some of our current PhD students:
Are you curious about how financial markets operate, how corporations make financial decisions, or how to manage risks in a portfolio? Are you interested in how financial markets can be made sustainable, or how societies can promote financial stability? Then you should consider the PhD with specialization in Finance.
The courses for students who specialize in finance typically include a few courses offered at SBS, but most courses are taken at the SU economics department, at the Swedish House of Finance, and at partner universities in the Nordic Finance Network (click the links to see current course offerings). The course program is tailored to your profile and decided in agreement with your supervisors.
Research environment
SBS Finance is a highly international group of about twenty faculty members, post-docs, PhD students, and teaching assistants. The group hosts a weekly seminar series, where external as well as internal speakers present their academic research. There are also ad hoc academic events in the form of workshops and conferences. For more information about our group, see Finance section.
Research topic
The programme is open for thesis proposals on any topic related to Finance. For inspiration on possible topics, current research that our faculty members work on are presented under Research projects in the Finance section.
Recently, in a joint venture between the Department of Economics (DE), the Institute for International Economic Studies, and Stockholm Business School, Stockholm University received a grant from the Sveriges Riksbank Tercentenary Foundation. The broad purpose of this collaboration is to further develop our PhD programs within the areas of monetary policy and financial stability. Specifically, as there are new funds available for this purpose, we hope to attract more PhD applicants with these interests. A new center is therefore in the process of being launched – the Center for Monetary Policy and Financial Stability. Applicants interested in a money-finance specialization need to be admitted to the general program in open competition with all other applicants. See PDF.

A new PhD specialization (200 Kb)
SBS Finance is also particularly interested in research proposals related to sustainable finance. This includes how environmental, social and corporate governance (ESG) aspects influence public and private financial institutions, as well as individuals who participate in financial markets.
Virtually all organizations engage in marketing in order to make sure that they provide value for customers, clients, partners and society at large.
If you are interested in how organizations can use marketing to better achieve their goals, or if you are interested in how the proliferation of marketing in society profoundly shapes contemporary cultures, then you might want to apply for the doctoral program in business administration, with specialization in marketing at Stockholm Business School.
Research environment
For inspiration about possible research topics, you can read more about the current research at the SBS Marketing section here.
Coursework
The coursework includes a few courses offered at SBS as well as a range of courses in Sweden and elsewhere. The course program is partly tailored to your project but is also directed towards a broader academic journey in which earlier bodies of thought are studied and analyzed.
Thesis
The thesis is developed under the guidance of the supervisors and through feedback at three milestone seminars: the thesis proposal seminar, the midway seminar, and the final script seminar. PhD students are also encouraged to present their work at conferences in Sweden and abroad. At the end of the program, the thesis is assessed at the public dissertation defence. Doctoral theses written at Stockholm Business School are either published as a monography, or consist of a set of three or more academic articles of which at least one is solo-authored.
Departmental duties
Many students also choose to teach during their PhD studies, but this is optional. Doctoral students may take on departmental duties of up to 20% of full time each year, thereby prolonging the total study time in the doctoral programme. In addition to teaching, the departmental duties may include research assistance and administrative tasks, such as assisting in the organization of academic events.
Syllabus

General Syllabus for PhD Studies in Business Administration (192 Kb)
Application and admission
Eligibility
Candidates for the doctoral program at SBS must fulfil at least one of the following criteria:
Completed an advanced level degree (master's degree).
Completed courses equivalent to at least 240 higher education credits, of which at least 60 credits must be at master's level.
Acquired equivalent knowledge in another way, in Sweden or elsewhere.
In addition, the applicant must have successfully completed at least 90 higher education credits in business administration, or equivalent, including a thesis comprising at least 15 higher education credits.
Admission to PhD positions is restricted and competition for positions is usually tough.
Application
The general period of opening for PhD positions is in the month of January.
Currently advertised PhD positions at Stockholm University are listed here.
An important part of your application is the research proposal. Your proposal should outline and motivate a research idea, supported with references to the academic literature.
Selection criteria
Selection of applicants is made with respect to their ability to benefit from studies at doctoral level. This is assessed on basis of (i) documented knowledge in a relevant subject area, (ii) English language skills (written and spoken), and (iii) analytical, critical, communicative, and creative thinking skills. We pay particular attention to the quality of your research proposal, your academic merits, and your academic references. Short-listed candidates are called to an interview.
Employment
The PhD position is fully funded and the selected student is paid a monthly salary. There is no tuition fee. The position takes the form of a temporary employment for a maximum of four years of full-time study, conditional on that the studies proceed according to plan. The program requires that the student is based in Sweden, with the main workplace being Stockholm Business School.
Fatemeh Aramian, PhD student at the Finance Section
What is your research about?
I think that one of the great aspects of doing research, in particular PhD is the flexibility to work on a topic that interests you and you are passionate about. And for me, it turned out to be doing research in the field of market microstructure. In my dissertation, I analyze the impact of financial regulatory reforms and information releases on the competition between different trading systems, and the subsequent effect on the quality of the markets.
What are the best things about SBS for you as a PhD student?
The Finance section at SBS has a well-structured PhD program with courses in both Economics and Finance that provide a solid basis for research. Additionally, PhD students have the opportunity to take different mini-courses from top business schools through the Nordic Finance Network (NFN). As all expenses are usually covered by NFN, I could take several courses and I learned a lot from them. From a research perspective, SBS Finance has researchers doing high quality research in different areas.
What I value the most about SBS is its great work environment. The PhD is a roller-coaster ride and I think it's important to be in a community that helps you to finish this journey with joy as well. I feel grateful to be a part of this group, as I see myself surrounded by friendly yet ambitious and talented people who are inspiring and bring a positive competition into the group.
Aylin Çakanlar PhD student at the Marketing Section
What is your research about?
My research interests lie in the field of consumer behavior. In particular, I study how individuals' sense of identity, such as political identity, can influence their decision-making processes. With the increasing polarization among political groups, many consumers reflect their ideological beliefs through their consumption choices in the marketplace. One part of my dissertation examines how these ideological beliefs can influence perception and investigates the tendency among political groups to engage in sustainable consumption and sharing economy practices. Subsequently, I developed numerous interventions to increase different political groups' sustainable consumption habits.
I am also greatly interested in how individuals are influenced by their close others, such as romantic partners, with regard to environmentally-friendly choices. In one of the essays in my dissertation, my coauthors and I examine how sustainability-related decisions made by one partner in a romantic relationship influence the other partner's sustainability-related choices. I apply experimental methods to study these behaviors.
What are the best things about SBS for you as a PhD student?
One of the most wonderful aspects of studying at our university is that, as a PhD student, you are able to choose a topic about which you are truly passionate. Studying for a PhD is not an easy process; therefore, it is essential to choose a topic that greatly interests you. From the beginning of my studies, I knew that I was interested in consumer behavior. Fortunately, I have benefited from an excellent supervision team who are experts in this field. This supervision team has supported me tremendously, helping me tackle various problems and challenges and guiding me to produce the academic articles that constitute my dissertation.
Moreover, there are myriad opportunities at SBS, such as international exchanges, attending academic conferences abroad, and presenting your research to different research communities. With the help and encouragement of my supervisors, I have been a visiting PhD student at multiple universities, such as Boston College in US and University of British Columbia in Canada. These visits allowed me to meet many researchers in my chosen field, and I have started many exciting projects with them. Finally, the university provides a welcoming environment of exceptional colleagues who are always willing to support PhD students during their journey.
Life as a PhD student at Stockholm Business School
As a PhD student at Stockholm Business School you are part of a friendly community and an international research environment.
PhD community
The SBS PhD Council organizes frequent social activities among PhD students from the different sections of Stockholm Business School. It also organizes an annual PhD conference, where you can learn about the research of other PhD students; socialize and get feedback on your work.
Housing
For more information about living in Stockholm and how to find a place to stay, see the information provided by Stockholm university here.
Studies abroad
Some doctoral students spend part of their doctoral studies at universities abroad. Funding for research visits and courses abroad may be obtained through scholarships.
What happens after the PhD?
Students who graduate with a PhD from Stockholm Business School go on to careers in academia and the industry.
Ester Félez Viñas
PhD in 2019, now Assistant Professor at University of Technology, Sydney
"The program is highly stimulating and personally enriching. SBS Finance provides interesting talks from world-leading researchers, opportunities to attend international conferences and present your work to the research community, a well-rounded coursework in finance and economics, and the possibility of learning much more than your research topic. Very importantly, the finance section at SBS also provides a wonderful working environment. Besides the friendly PhD students, the faculty in the section are very approachable and supportive and make excellent supervisors. Honestly, I had an amazing time doing my PhD at SBS."
Mohammad "Vahid" Irani
PhD in 2016, now Assistant professor of finance at the University of South Carolina, Darla Moore School of Business
"I received tremendous support from my advisors, colleagues, and administrative staff at SBS. Everyone was very friendly and relaxed. I also greatly appreciate having the freedom to select courses that are most relevant to my research."
Emma Björner
PhD in 2017, now Researcher at Gothenburg University, Senior lecturer at Lund University, Senior expert in EU projects URBiNAT and EUMEPLAT
"I truly enjoyed the open, friendly and international environment at the Marketing section and SBS, with colleagues and guests from around Sweden and the world. The close bond with and support from the other PhD students also meant a lot. It was a privilege to conduct research on a topic of my own passion and choice. I also learnt a lot though course work, teaching, conferences and seminars. The PhD programme in marketing and my years at SBS provided me with knowledge and tools, helped me develop personally and professionally, and paved the way for an exciting career."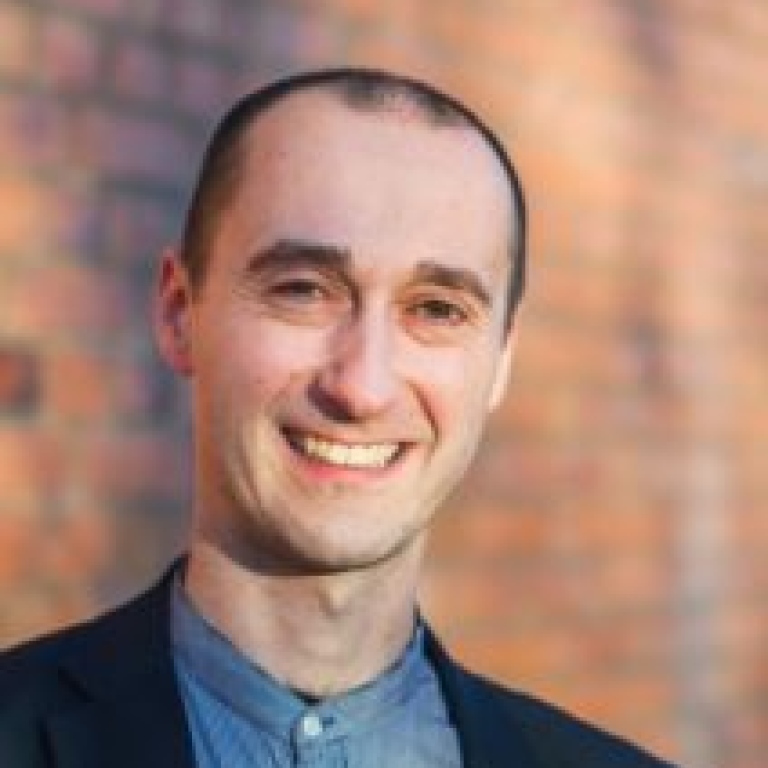 Danilo Brozović
PhD in 2016 now Senior Lecturer at the University of Skövde, Sweden
"The PhD student years have been strenuous and demanding, but I have found support in my supervising team and with my colleagues at the Marketing Section, as well as wonderful atmosphere among the PhD student peers. I feel I have learned a lot during the years spent at the program and made friendships that continue to this day."

Summer School on Market Microstructure (3 ECTS)
This is a course at the doctoral level that upon completion yields 3 ECTS. The next edition of the course lectures is planned to begin on June 7 at 9:00 AM and end on June 11 at 4:30 PM 2021.
Local host: Björn Hagströmer, bjh@sbs.su.se
Course faculty: Thierry Foucault, HEC Paris and Albert J. Menkveld, VU Amsterdam
Course coordinators:
Helene Olofsson, helene.olofsson@sbs.su.se
Oskar Sjölander, oskar.sjolander@sbs.su.se
Aim and content
The course aims to acquaint students with the field of market microstructure, both theoretically and empirically.
Market microstructure has grown rapidly as an important subfield of finance. Research in this field focuses on the intertwined relationships between volatility, liquidity, price discovery, market design, and ultimately welfare. Models in market microstructure provide a framework for the analysis of price movements and trading volume.
After the course students will be aware of canonical models in microstructure and how they can be adapted to study the effects of recent changes in market structures and trading technologies (e.g., high frequency trading). They will also learn what the appropriate econometric models are to test the predictions of microstructure models, when and why particular models should be used for data analysis, and understand their relative advantages and drawbacks.
Eligibility and pre-requisites
The course is intended for PhD students who have completed their core courses (macro, micro, econometrics, etc.) and for advanced practitioners. It could be considered a necessary "field course" for those interested in market microstructure.
We expect the course to also be useful for students who completed an advanced (research) master (economics, finance, operations research, or related areas).
Finally, the course is likely to be of interest to professionals in the investment industry (e.g., quants at HFTs, at hedge funds, or at buy-side institutions), or researchers in central banks or regulatory agencies. It will help them gain a deeper economic understanding of the determinants of liquidity and volatility in securities markets. It
will further familiarize them with the econometric tools required to analyze highfrequency data. The ideal student is someone who intends to do research in this area.
The course is self-contained. Familiarity with information economics will be helpful.
Teaching and learning activities
The course is evenly split between theory and empirics. The theory part is taught by Prof. Thierry Foucault of HEC Paris. The empirical part is taught by Prof. Albert Menkveld of Vrije Universiteit Amsterdam.
Four three-hour lectures by Foucault, followed by four three-hour lectures by Menkveld. In the middle of the week, there will be time for students to present their own work to get feedback. Students will receive one theory and one empirical homework.
Participation in all activities is compulsory.
Examination
The course is examined through an individual take-home exam. The deadline for submission is approximately one month after the lecture week. The course can give Pass or Fail.
Readings and schedule
Readings and schedule is communicated to the students by email or the course website: http://microstructure-course.com/

Syllabus Summer School on Market Microstructure (41 Kb)
For further information please contact:
Director of Research Studies
Doctoral Programme Coordinator
Last updated: April 1, 2021
Source: SBS