New student
Welcome to Stockholm Business School! Once you have been admitted to a course module or programme or with us, you must activate your university account and register for the courses that are included in the course module or programme (first semester).
Activate your University Account and register!
University account
Before the start of the semester, you must activate your University Account in order to get access to all the IT services at the University.
After activation, you will receive a confirmation email with further instructions on how to order a university card and register for your courses.
Remember to register!
It is important that you register for the courses you have been admitted to in order to keep your place
I am admitted
Here you will find information that is important to read when you have been admitted to one of our educations.
Welcome information for new students
If you have a disability that means that you may need some form of support in the study situation, you must first contact a coordinator at the University. There is special educational support for you who have a disability, such as ADHD, hearing loss or dyslexia. The support is always designed individually based on your needs. Examples of support are software, note-taking help or customized examinations.
Study with a disability
Apply for support and adjustments


Information for students that are granted extra support at SBS (78 Kb)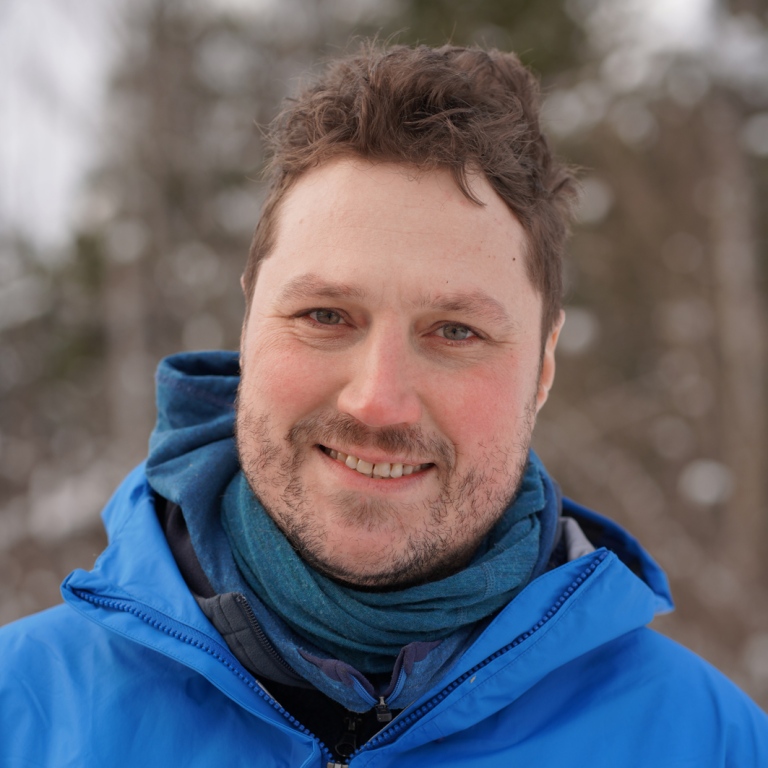 Contact
Carl Olof "Calle" Cunelius
Phone: +468163036
Email: carl.olof.cunelius@sbs.su.se
How do I say no to my place?
If you've started a course and have decided that you no longer wish to attend, you must contact the Academic Advisor to withdraw. See contact information at the bottom of this page.
Deferral of study commencement
If you have been admitted but cannot start the program that semester, you can apply for a deferral of study commencemen. The reason for deferral must normally have arisen after the end of the notification period.
Skip semester (program only)
I am conditionally admitted
Being accepted with conditions means that you did not fulfill the eligibility requirement when applying for the course module or programme. You then have until the start of the semester to fulfill your eligibility. You need to show that you are eligible to be registered on the course module or programme you applied for.
Students who are required to pay tuition fees will be listed as 'Conditionally admitted' on their Notification of Selection Results. Your status will still be listed as 'Conditionally admitted' even after you've paid the tuition fee. This is because our computer system can't record when a student has paid the first instalment to their university.
I am placed on a waiting list
If you were placed on a waiting list, the university may review your application after admissions selection and award you a place.
If you've been offered a place from the waiting list you'll receive an email from University Admissions that you've been offered a place. You can view your Notification of Selection Results in your account here at Universityadmissions.se.
You will also receive an email with information from SBS.
If you don't wish to keep the place, please be sure to decline it so that it can be made available to someone else.
If you accept your place, all further contact will be made with Stockholm Business School.
Stockholm Business School is a member of and supports several student associations, organizations and networks working to promote the development of research, education, networks and international exchange in business administration.
Stockholm Business School Student Association, Föreningen Ekonomerna
The association is represented by students in several decision-making bodies like the Stockholm Business School board, the undergraduate board and the faculty board. The association consists of a number of committees, mästerier and projects which together form the operational activities. Its Education Committee works to further advance student influence at the School and to ensure that the education is of highest quality. The International Committee looks after exchange students and organises the Senior Buddy Program.
The Marketing Academy Student Association
The Marketing Academy Student Association states: "We have a strictly practical approach. A limited number of highly ambitious graduate students have the possibility to attend the Marketing Academy each semester. The Marketing Academy Student Association is a one-year experience and the basic idea is to encourage critical thinking and creative problem solving to gain deeper and wider knowledge of how marketing works in practice. The Marketing Academy induces creative and innovative marketers."
Athena - learning platform
I do not meet the eligibility requirement before the last application date, can I complete later?
When you are applying for a Bachelor programme in the first admissions round, the deadline for supporting documentation is about February 1. When applying in the national admissions round to the autumn semester the deadline for supporting documentatnion is about June 21 and to the spring semester December 1.
Application for other courses in Business administration or Advertising and PR: If you study qualifying education, you can be conditionally accepted, which means that you must fulfill the requirements before the start of the semester.
You can not count on exams in January or August, they will no be reported in time.
I want to read one of your 7.5-point courses, how do I proceed?
It is not possible to apply for a 7.5-point course with us, but you can apply for one of our course modul of 30 credits. When you are admitted to one of these, you can choose to register for less than 30 credits of the courses included in the course modul.
You may only read as many points as you are admitted to (no more).
I am studying at another university and would like to switch to a Bachelor's programme in Business administration at SU. It is possible?
You can only be accepted by applying for a programme with us from the beginning. Only when you have been admitted do we make an assessment of which courses you have read that correspond to courses in Business administration within the program and you are placed at the right level / semester, subject to space.
There is usually no place for semester 2 in the Bachelor programme in Business Administration 180 credits, if you are admitted to the program, you will have to wait one semester before you can start semester 2.
Where and when can I find a schedule, information about who is responsible for the course and semester times?
On each course web page, you will find the schedule and the head of course. You can search for your course in the digital education catalog. You will also find information about your courses in Athena. Schedules for the next semester are usually updated the day before Midsummer's Eve before the autumn semester and about Dec 23 before the spring semester. Here you will find semester times and period division.
What is a Teaching Assistant? Where can I find The Teaching Assistants reception hours?
The Teaching Assistant is a student at either the bachelor's or master's level who can help you if there is something you do not understand in the course you are studying.
Here you will find The Teaching Assistants' reception hours.
Last updated: September 22, 2021
Source: SBS