Intercultural issues for teaching and learning in Higher Education
EVENEMANG
Datum:
21 mars 2018 13:00
-
21 mars 2018 16:00
Plats:
Room 2411, 4th floor, Frescativägen 54, Department of Education
Welcome to a workshop on teaching and learning with Centre for the Advancement of University Teaching (CeUL).
The workshop is useful for staff looking for new and enriching ways in which to approach intercultural encounters in university teaching and learning practices.
Today's higher education learning environments cater for an international and culturally diverse audience. In this workshop we will explore everyday aspects related to the pedagogy of cross-cultural encounters. We address communicative and inter-relational issues that allow evidence based dialogue on diversity and difference, attitudes and behaviours, transition and adaptation of the cultural ways in which education delivers curriculum, shares knowledge, and assesses outcomes. The style of the workshop is interactional involving some hands-on group work, reflection and creativity.
CeUL offers workshops for all teachers at Stockholm University on a variety of teaching and learning topics. They are designed to meet the needs of both seasoned professionals and newcomers. Each session offers the opportunity to discuss shared experiences and knowledge with colleagues.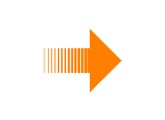 Registration
Space is limited, so please be sure to register for any workshops you wish to attend. Participation is free of charge.
Registration for the workshop Intercultural issues for teaching and learning
Senast uppdaterad: 7 mars 2018
Webbredaktör: Annika Forslund
Sidansvarig: Centrum för universitetslärarutbildning