Find us
Stockholm University is situated in the middle of Sweden's first national city park and is characterised by natural beauty, unique architecture and contemporary art.
The Department of Mathematics and Science Education is located in the Arrhenius building, in the northern part of the Frescati campus.
Visiting address: Svante Arrhenius väg 20 A.
Location of the department on Google maps
---
How to reach us
The University is located only ten minutes from the urban buzz of Stockholm city centre.
By metro
You can travel by metro from the central station in Stockholm (T-centralen). Take the red line northbound to Mörby Centrum and get off at the station 'Universitetet'. The journey takes about 10 minutes.
By bus or car
Take bus numbers 50, 540, 608 and 670 to the University and get off at 'Universitetet norra'.
By car: east side of Roslagsvägen.
---
Contact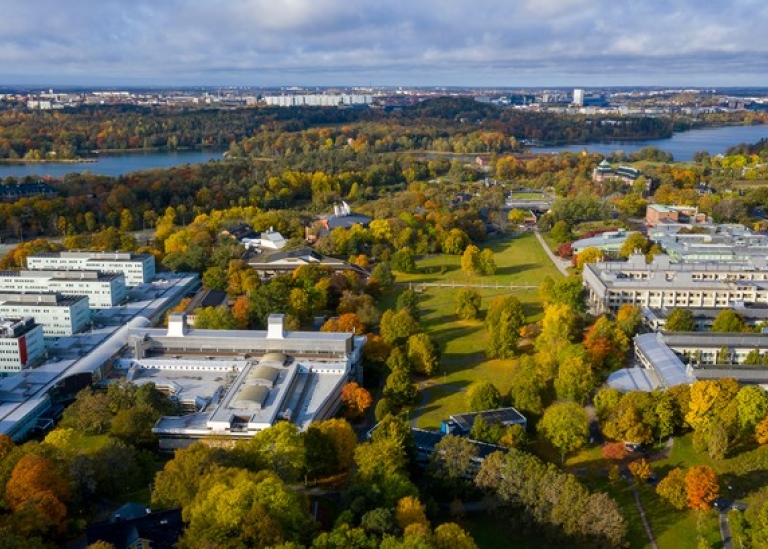 Senast uppdaterad: 9 juni 2021
Sidansvarig: Department of Mathematics and Science Education