New behavior of gases in metal-organic frameworks observed
Metal-organic frameworks are materials useful for capturing and storing gas. An international team, led by scientists from Stockholm University and University of California, Berkeley, have been able to show how gases organize in the material, a completely new finding and important for further development. The result was recently published in the scientific journal Nature.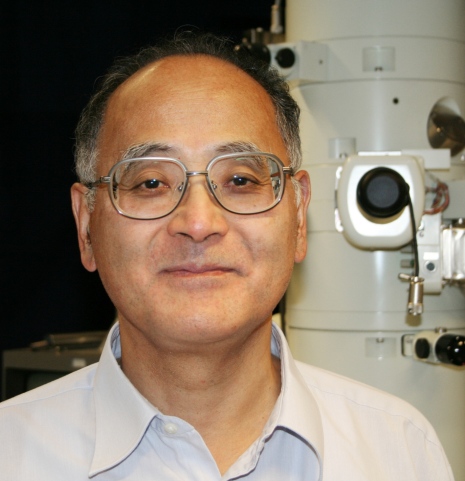 Metal-organic frameworks (MOFs) are porous crystals built from inorganic and organic building blocks, which can be varied nearly at will. The pores makes the surface within the material enormous. One gram of MOF has a surface area of up to 10 000 square meters, onto which it is possible to compact gases. This makes the material useful for binding and storing gas, purification, separation and catalysis.
It has previously been assumed that gases adsorb to the pore walls in a random way. The report "Extra adsorption and adsorbate superlattice formation in metal-organic frameworks", was recently published in the scientific journal Nature. An international team of scientists led by Osamu Terasaki, Stockholm University, and Omar M. Yaghi, University of California Berkeley, has been able to show that the gases don't behave as randomly as previously thought. In a series of experiments, the scientists have seen how gases interact and arrange in an ordered fashion and at certain pressures arrange in a superlattice formation spanning several pores.
"This is a new phenomena that we have been able to observe thanks to an unique instrument of in-situ small angle X-rays we have designed and set up", says Osamu Terasaki, Professor at the Department of Materials and Environmental Chemistry at Stockholm University.
Their analysis reveals that these organized gases represent 22 percent of the uptake. This new discovery gives birth to a new area of research the authors are beginning to call "gas adsorption crystallography".
"The results deepens our understanding of gas adsorption and promises the design of new MOFs capable of even higher gas uptake", says Osamu Terasaki.