Stockholm+50: International Environmental Law in Perspective
Welcome to the international Conference "Stockholm+50: International Environmental Law in Perspective".
When: 15-17 September 2022
Where: At Stockholm University, Aula magna and via zoom
Registration: Last day to register is 30 August 2022 for Participation in person / 7 September 2022 for Webinar.
Read more about fees, including early bird fees, below under "Registration".
The United Nations Conference on the Human Environment in Stockholm 1972 was the first major global event to generally address environmental issues. It was also a decisive moment for international environmental law, as a discipline and an important chapter of international law.
The United Nations Meeting Stockholm+50, in June this year, commemorates the 1972 Stockholm Conference and celebrates the 50 years of global environmental action.
On this occasion, Stockholm Environmental Law and Policy Centre at Stockholm University organises the international conference "Stockholm + 50: International Environmental Law in Perspective" to reflect on the many developments in international environmental law since the 1972 Stockholm Conference on the Human Environment, and chart a path forward.
Please join us for this exciting conference, which features presentations by leading scholars from around the World, under eight thematic panels.
The emphasis of "Stockholm+50: International Environmental Law in Perspective" is on stock-taking of the developments of the past half-a century, since the 1972 Stockholm Conference, with a view of analysing and assessing the impact, mistakes and success stories.
The outcome of the 1972 Stockholm Conference – the Stockholm Declaration – has significantly influenced international environmental law and policy discourse ever since, including on matters such as human rights and the environment (Principle 1), intergenerational equity (Principle 2) and the no-harm principle (Principle 21).
Hardly any other area of international law has been subject of so many and various changes in the past five decades as international environmental law. Our gradually increased knowledge of environmental problems and their causes as well as our shifting responses to these problems have resulted in valuable experiences and awareness for meeting the environmental challenges to come. However, despite all these efforts, we see signs of increasing environmental degradation.
The ultimate goal of the present Conference is to better understand what we have done, what we should have done, and how today's environmental problems should be addressed in the light of the lessons of our past performances.
The Conference is divided into two major parts. The first part, consisting of Panels I-IV, deals with trans-sectoral themes, whereas the second part, Panels V-VIII, concerns specific environmental issues. The general question is how international environmental law has developed in these different issue-areas in the 50 years since the 1972 Stockholm Conference.
Thursday 15 September
9.00-13.00
Registration
10.00-11.30
Pre-conference workshops
See information about Pre-conference workshop speakers and papers below, in the section "Presenting papers at the Conference"
13.00-14.00
Welcome – opening session
Clas Hättestrand, Professor, Pro Vice- Chancellor, Stockholm University
Jessika Van Der Sluijs, Professor, Dean of Faculty of Law, Stockholm University
Lars-Göran Engfeldt, former Ambassador, Swedish liaison person in the UN Secretariat for the 1972 Stockholm Conference
Johanna Lissinger Peitz, Ambassador, leading the work in the Swedish Government Office preparing for the 2022 UN Meeting Stockholm+50
Jonas Ebbesson, Professor, Director of Stockholm Environmental Law and Policy Centre
14.00-15.30
Panel 1: Structure, Governance and the Institutional Landscape of International Environmental Law
Bharat H. Desai, Jawaharlal Nehru University: "International environmental governance: Looking back to look ahead"
Benedict Kingsbury, New York University: "Planning and 'The Plan' in international environmental law: Stockholm redivivus"
Ellen Hey, Erasmus University: "The 'missed' link between economic law and social and environmental issues"
Moderator: Jonas Ebbesson
15.30-16.00
Coffee
16.00-17.30
Panel 2: North-South in International Environmental Law
Dire D. Tladi, University of Pretoria: "Aspirations of developing countries in some biodiversity treaty-making processes: Dreams deferred?"
Christina Voigt, University of Oslo: "The Principle of Common But Differentiated Responsibilities (CBDR): Its importance and challenges in the North-South dimension of international environmental law"
Jacqueline Peel, University of Melbourne: "A Southern state of mind: From 'being mindful of effects on climate' to climate litigation in the Global South"
Moderator: Phoebe Okowa
18.30
Reception at the Stockholm City Hall, hosted by the City of Stockholm

Friday, 16 September
9.00-10.30
Panel 3: Human Rights and Public Participation in International Environmental Law
Dinah Shelton, George Washington University: "How human rights have advanced on environmental rights since Stockholm and how environmental law has stagnated on the same matter"
Patricia Kameri-Mbote, UN Environment Programme: "Environmental rule of law and the right to a healthy environment"
Ben Boer, University of Sydney: "The decline of environmental human rights in the Asia-Pacific: The need for stronger international law responses"
Moderator: Ellen Hey
10.30-11.00
Coffee
11.00-12.30
Panel 4: Consumption and Production in International Environmental Law
Alessandra Acruri, Erasmus University: "(Un-)Sustainable food systems and international environmental law""
Catherine Redgwell and Eva van der Marel, University of Oxford: "Plastics regulation and sustainable production and consumption: A concept whose time has come?"
Timo Koivurova, University of Lapland: "How to fight against drivers of unsustainability: Paradigm changes in how to tackle our ever-increasing use of minerals and metals"
Moderator: Christina Voigt
12.30-14.30
Lunch and lunch events
14.30-16.00
Panel 5: The Atmosphere (Air, Ozone Layer, Climate Change) in International Environmental Law
Jutta Brunnée, University of Toronto: "Fifty years after Stockholm: Protecting the atmosphere?"
Phoebe Okowa, Queen Mary University: "Defective legal transplants; The relevance of the UNECE air pollution treaties to Asia and Africa"
Harro van Asselt, University of Eastern Finland: "Trade and atmospheric protection at Stockholm+50: Plus ça change?"
Moderator: Katak Malla
16.00-16.30
Coffee
16.30-18.00
Panel 6: Chemicals and Waste in International Environmental Law
Marcos Orellana, American University Washington College of Law: "The unfinished agenda of Stockholm 1972: A human rights-based approach to chemicals and wastes"
Katharina Kummer Peiry, Kummer EcoConsult: "Chemicals and wastes in international environmental law: From Trail Smelter to circular economy"
Carl Dalhammar, Lund University: "The dynamics of international and European Union law on waste and chemicals: past, present and future"
Moderator: David Langlet
18.30
Transport from Stockholm University to dinner at Skansen
19.00
Dinner at Skansen

Saturday 17 September
9.00-13.00
Panel 7: Oceans and Water in International Environmental Law
Richard Barnes, University of Lincoln: "The Stockholm Declaration at sea: Assessing fifty years of influence on ocean law"
Yoshifumi Tanaka, University of Copenhagen: "Inter-link between oceans and fresh water: Prevention of land-based marine plastic pollution via international watercourses"
Makane Moïse Mbengue, University of Geneva: "International water law 50 years after Stockholm: A long quiet river or troubled waters?"
Moderator: Said Mahmoudi
10.30-11.00
Coffee
11.00-12.30
Panel 8: Nature and Biological Diversity in International Environmental Law
Elisa Morgera, University of Strathclyde: "The progressive development of international biodiversty law: from focusing on nature conservation to including human rights and the ocean-climate nexus"
Nicolas de Sadeleer, Saint-Louis University: "The influence of Europe (EU, Council of Europe) on the evolution of international nature conservation law"
Claudia Ituarte Lima, Raoul Wallenberg Institute of Human Rights and Humanitarian Law: "Stockholm+50 and transnational biodiversity law: women's rights at the heart or at the periphery?"
Moderator: Anna Christiernsson
12.30-13.00
Concluding session and closure
Presenting papers at the Conference
On Thursday morning, 15 September, at 10.00-11.30, two parallel pre-conference workshops are organised for participants on site to present research papers. All Conference participants are much welcome to join the workshops.
Each speaker is given 10 minutes for her/his presentation. After the presentations, there will be time for comments, questions and discussions.

Thursday 15 September
10.00-11.30 Pre-conference workshops
Workshop 1
(Room "Spelbomskan", at Aula magna):
Harsh Vardhan Bhati, Uppsala University: World Heritage Protection in the Anthropocene: A path towards reconciling indigenous and UNESCO worldviews of Heritage
Asanka Amitharansy Edirisinghe, Macquarie University: Protecting the rivers in Sri Lanka: A 'legal personhood and rights of nature' approach
Edith Lalander Malmsten, Stockholm University: The Role of Law in Planning for Multifunctional Landscapes and Climate Neutrality
Sudhir Verma, Jawaharlal Nehru University New Delhi: Need to strengthen the traditional principle of 'humanity' for the protection of global environment: A 'policy-oriented' approach
Moderator: Katak Malla
Workshop 2
(Room "Bergsmannen", at Aula magna):
Nubert Boubeka, Ambivium: On the Governance of the Ocean: Why 2030 is too Soon for Sub-Saharan Africa?
Zhuoqi Ding, The Chinese University of Hong Kong: Differentiation in the climate scheme for international civil aviation
Yaffa Epsteind, Uppsala University: Non-Human Rights in Europe
Zia Madani, Kobe University: UNCLOS and Antarctic Treaty System interactions: Re-contemplating governance questions in light of challenges imposed by climate change
Moderator: Åsa Romson
Click here to register for participation in person or online:
Conference fees (VAT 25 percent included):
Participation in person (dinner not included):
Early bird, until 15 July 2022: 2 125 SEK
Regular fee: 2 625 SEK
Students/doctoral candidates: 875 SEK
Remote participation (Webinar):
Early bird, until 15 July 2022: 1 000 SEK
Regular fee: 1 625 SEK
Students/doctoral candidates: 625 SEK
Last day for registration:
Participation in person: 30 August 2022
Remote participation (Webinar): 7 September 2022
To the conference venue
Subway/Tunnelbanan: Universitetet (red line 14)
Roslagsbanan (commuter train): Universitetet
Bus: 50, 540, 608 och 670
Driving: On the right side of Roslagsvägen, north of Roslagstull, northbound
Taxi Stockholm: 15 00 00
Sverigetaxi (previously Taxi 020): 020-20 20 20
Taxi Kurir: 08-30 00 00 47
Public Transportation – SL
Stockholm has a well-developed public transport system.
All trains, including interregional trains, commuter trains, arrive at the central train station. The main hub for the subway – T-centralen – is directly connected to the central train station. Stockholm Public Transport (Storstockholms Lokaltrafik) commonly referred to as SL is the organization running all of the land based public transport systems in Stockholm City and surrounding county. There are two types of SL tickets: travelcards and single journey tickets. You can buy travelcards for 24, 72 hours or 7 days at discounted fare, or load any type of travelcard on an SL access smart card. You can also download the SL app, for planning and for tickets (QR codes).
The Subway has three lines (red, green and blue) which includes mains hubs at T-centralen, Tekniska Högskolan, Odenplan, Fridhemsplan and Slussen which connect to interregional trains, commuter trains and buses.
In Stockholm city there are red and blue buses. The blue buses (numbers 1, 2, 3, 4 and 6) travel at high frequency (4-5 minutes interval between bused during rush hours), often connected to the main subway hubs. For more information please visit www.sl.se/en.
Transport to/from Airport
Stockholm Arlanda Airport is located approximately 42 kilometres from the centre of Stockholm. There are multiple ways to travel to and from the airport:
Taxi: taxi to/from Stockholm comes at fixed costs between 500-600 SEK depending on the taxi firm.
Arlanda Express: Airport express train to/from Stockholm city
SL/SJ train: commuter or regional train to/from Stockholm city. If you have bought SL travelcard you need to pay an extra fee at the airport.
Flygbussarna: buses directly to/from Stockholm city terminal, least expensive option. In addition to Stockholm Arlanda Airport, there are two smaller airports which have some international airline traffic: Skavsta Airport and Bromma airport. They are served by taxis and Flygbussarna.
Participant will arrange for their accommodation. In order to facilitate access to hotels, Stockholm Environmental Law and Policy Centre has pre-booked rooms for the conference at some hotels, as set out below. Please use codes and note the deadlines for booking.
Crystal Plaza Hotel
Birger Jarlsgatan 35
111 45 Stockholm

Code: 5834
To book, please click here

Elite Hotel Adlon
Vasagatan 42
111 20 Stockholm
Single room including breakfast and VAT: 1 750 SEK/night
To book, please click here and follow the link: Hotel Adlon
Book before August 18

Mornington Hotel
Nybrogatan 53
114 40 Stockholm
Code: ConferenceStockholm+50
To book, please call: bokning-stockholm@mornington.se or phone +46 (0) 8-507 330 00
Single room including breakfast and VAT: 1 612 SEK/ night
Book before August 12.
Sponsors
Cassel Foundation
Royal Swedish Academy of Letters, History and Antiquities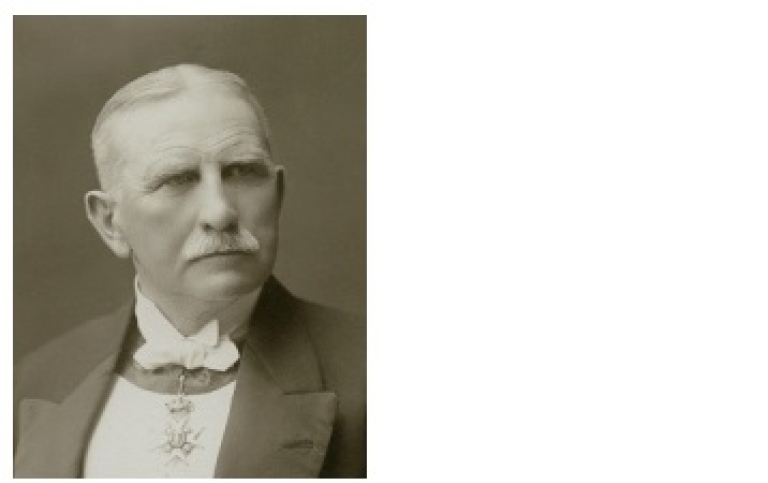 Granholm Foundation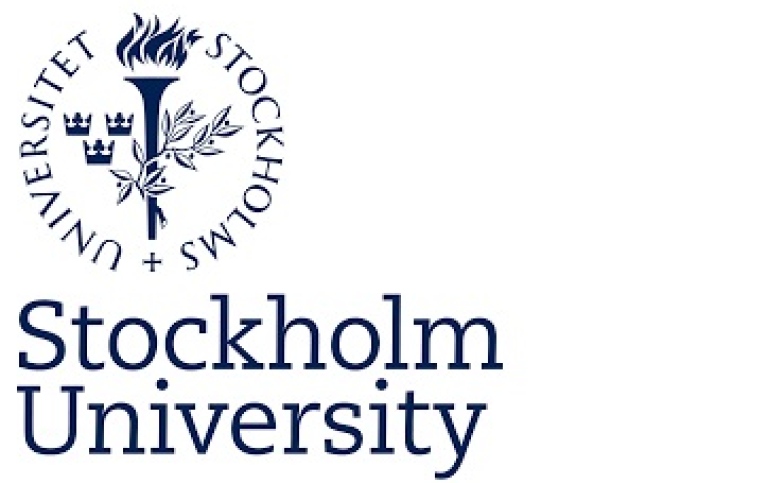 Stockholm University (Human Science Academic Area)
Partners
ESIL-supported event
American Society of International Law
Last updated: September 12, 2022
Source: Stockholm Environmental Law and Policy Centre