Study with us
The Department of Child and Youth Studies offers courses for international students in Preschool Education and School-Age Education and Care.
Our courses in Preschool Education is about learning younger children in preschool about science, sustanable development, mathematics, technology and an learning by exploring.
In our course in School-Age Education and Care you will learn about Swedish school-age childcare which is also known as afterschool care or extended school. Theories about children's play and learning will be introduced and discussed and you will learn about outdoor pedagogy.
Find out more about the courses and how to apply:
---
Find your way to the department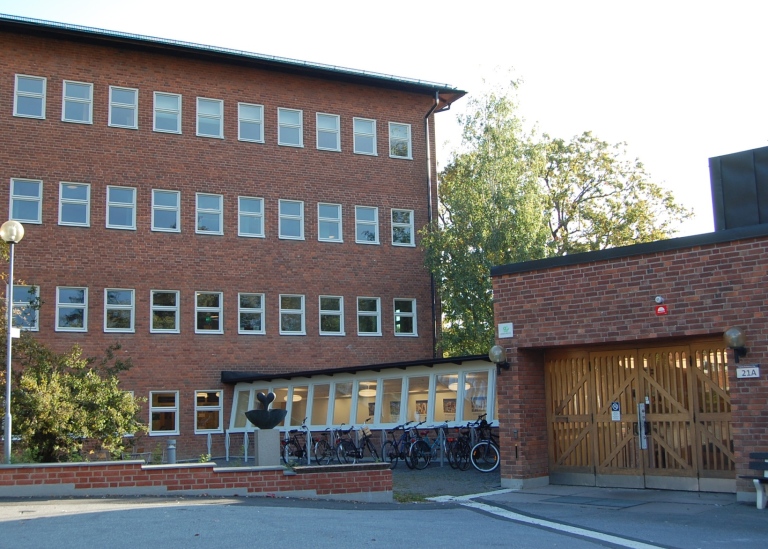 The department of Child and Youth Studies is situated in the north-east of campus Frescati, at Stockholms university.
Visiting addresses are Svante Arrhenius väg 21A.
Svante Arrhenius gata 21 A - Google Maps
Finding your way on Stockholm University campus
Located close to the department is the scenic Royal National City Park called Djurgården. There you can take a break from your studies and, for example, take a walk or visit a café.
Lecture halls and study places
The department has newly renovated and student-friendly premises with good access to study places, group rooms and a student kitchenette with the possibility to heat food you have brought with you. Students also have access to a computer and printing machine on the 2nd floor. The premises are largely adapted for the disabled and there are parking spaces adjacent to the building.
Buddy program for incoming exchange students
The Departments involved in teacher education at Stockholm University offers you as an incoming exchange student within teacher education/educational sciences to join our buddy program.
It´s an opportunity for you to get to know local teacher education studentens and join some fun activities during your studie time.
If you have any questions about our educations or about what it is like to study with us, you are welcome to contact our international coordinator.
You can also contact our Student affairs office if you have any questions about registration to our courses.
International Coordinator and Study counsellor
Visiting address

Room 253, 2nd floor.

Svante Arrhenius väg 21 A.
Office hours

Please make an appointment.
Phone hours

Monday, Tuesday and Thursday at 13.30-14.30.
Student office
Visiting address

Room 102, 1st floor.

Svante Arrhenius väg 21 A.
Irregular office hours

The student office will continue to be closed for visits during the spring term, but you are welcome to contact us by email.
Last updated: July 8, 2021
Source: Department of Child and Youth Studies