Study with us
At the Department of History, Stockholm University, we offer introductory and advanced courses that will challenge any undergraduate and graduate student.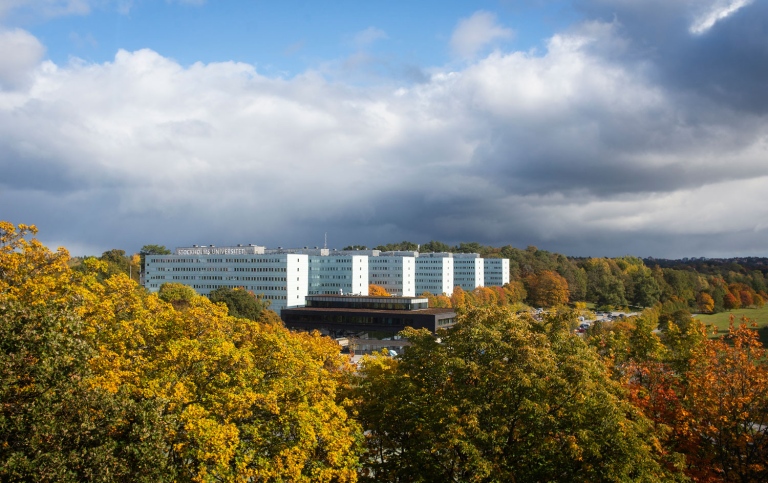 Each term around 750 students attend our courses, and at present some 20 PhD students are doing their scientific research studies in a wide range of fields.
New in Sweden
When moving to a new country there are a lot of practicalities to bear in mind. We have gathered useful information about visas, residence permits, banking, insurance and so forth. We hope you will enjoy your stay in Sweden.
Study and Career Counsellor
Visiting address

Universitetsvägen 10D, floor 9, room D922

Universitetsvägen 10D, floor 9

Building D in Södra huset

Campus Frescati, Stockholm
Irregular office hours

The department office is closed December 24 – January 9.
Student Affairs Office
Visiting address

Universitetsvägen 10 D, Floor 9, Room D978

Historiska institutionen Södra huset, Hus D Universitetsvägen 10 D
Office hours

Monday: 9.00–11.30 and 13.00–15.00

Tuesday: 9.00-11.30 and 13.00-15.00

Wednesday: 9.00–11.30

Thursday: 9.00-11.30 and 13.00-15.00
Phone hours

Monday: 9.00–11.30

Tuesday: 13.00–15.00

Wednesday: 9.00–11.30

Thursday: 13.00–15.00
Irregular office hours

Closed December 24 – January 9
Last updated: March 9, 2021
Source: Department name