Study with us
At the Department of Physics at Stockholm University, we offer high-quality education with a strong connection to frontier research. We promise exciting studies in tight student groups and with active researchers as your teachers.
The Department of Physics offers Master's Programmes in Physics, Theoretical Physics, Computational Physics and Medical Radiation Physics as well as freestanding courses. There is also the doctoral programme where you, while being a part of a research group, acquire a deeper subject knowledge and learn more about the scientific method. With us, you can acquire new exciting knowledge while developing personal skills, such as analytical thinking and problem-solving ability.
An education closely related to research
Since our teachers are active researchers, both theoretical and laboratory course work is often closely related to research. The Master's programmes offer great freedom of choice in what topics to concentrate on depending on your interests. We have a substantial selection of specialized advanced-level courses to choose from. Degree projects are performed in research labs and research groups in an international environment. There are also opportunities to work at national and international research facilities.
Career opportunities
Studies in physics open up opportunities for a career in industry, academic research as well as teaching on all levels. Physicists work in a wide range of areas, from computational sciences and electronics to nuclear physics, biotechnology and financial analytics. At the Department of Physics we also train hospital physicists who work across the fields of physics, technology and medicine, either clinically in hospitals, in research and development or in public agencies.
Internship in Physics - try out your skills and gain work experience
In internship is a good way to try out your skills and gain work experience in a real-world setting. Physics studies include learning skills that are useful in a wide range of industries. We offer a way to get higher education credits (ECTS credit) through an internship Internship in Physics.
A researcher as teacher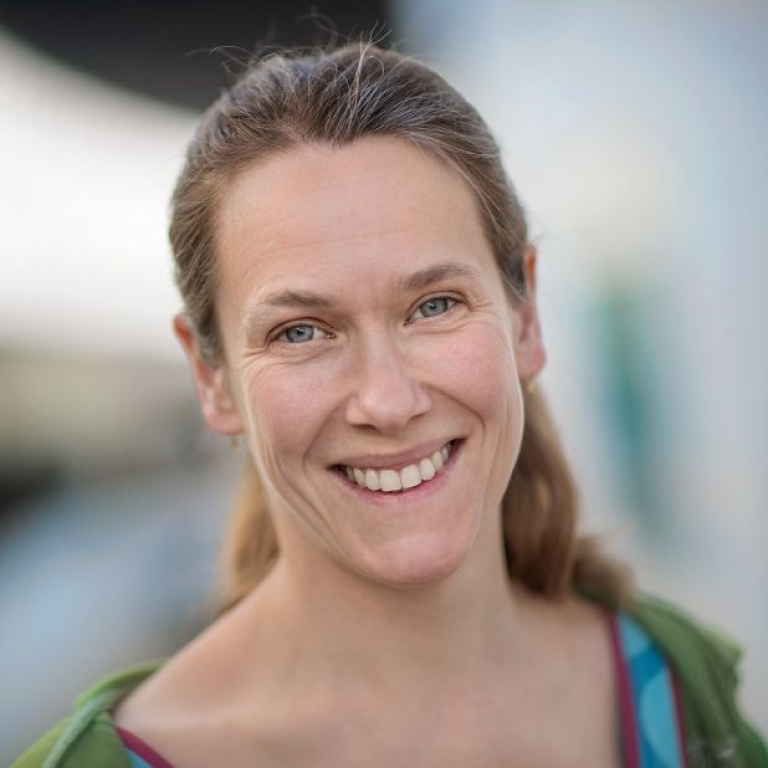 Most of our teachers are also prominent researchers in their field of expertise. Our experience is that the research connection stimulates the development of teaching and inspires students. The Department of Physics thus offers an environment that is characterized by exciting lectures, informal meetings, and many opportunities to interact with teachers as well as fellow students, all of which create a stimulating learning environment.
Meet our students
The welcoming, informal atmosphere and the opportunity to work with our research groups as a student is something that students at Fysikum appreciate. Here you can meet some of them.
Meet Hanna-Friederike, master student
Hanna-Friederike is from Germany. She came as an Erasmus student and is now doing a research project for her master's degree at the chemical physics division in the SDAQS (Structural dynamics of aqueous solutions) group.
Meet Daniel, master student in theoretical physics
Daniel is a Master's student in theoretical physics from the US. He had always wanted to become a professional baseball player, but life had different plans for him. Watch the film and read the text linked below to get to know his story.
Extensive student life
Studying means much more than going to lectures and sitting exams. In order for studies to be successful, the experience of being a student should be an enjoyable one. Whether you are interested in gaining influence over your education or want to have an interesting and active social life, both the Department of Physics and the university centrally offer a wealth of options.
Study in Stockholm's most beautiful building
The Department of Physics is located on the AlbaNova campus. The building was inaugurated in 2001 and was named "Stockholm's most beautiful building" the same year. It is located next to a national city park that offers nice walks and is also adjacent to the newly constructed Albano area, which will connect AlbaNova with the Frescati campus area. As a student, you have access to study places and small group rooms. There is also a separate lunch room for students with access to microwave ovens.
Courses and programmes
We offer complete educational programmes as well as freestanding courses in physics. The programmes are primarily aimed at those who aim for a degree in physics, and provide both broad insight and in-depth knowledge in different areas of physics. For those of you who are instead interested in a specific field of physics, we offer freestanding courses covering a wide range of topics.

Read more about our courses and programmes
Application and admission
In order to be eligible for our Master's programmes or one of our freestanding courses, you need to meet the entry requirements. Follow the link below to find more information about eligibility and the applications process.
Choose Stockholm University
You are welcome to contact our Academic Advisor if you have questions about studies at the Department of Physics.
Academic advisor
Visiting address

AlbaNova

Corridor B4 next to the Student office.
Online counseling

Online counseling is available via Zoom. You are welcome to contact us to schedule an online meeting.
Office hours

Drop-in on Mondays and Wednesdays 12:00-13:00. You are also welcome to book an appointment.
Phone hours

Monday and Wednesday 09:00-11:00.
Irregular office hours

Phone and drop-in cancelled on Wednesday November 29.
Last updated: November 3, 2022
Source: Department of Physics