OKC15 - an anniversary for physics research that lasted for three days
The Oskar Klein Centre is celebrating 15 years with an anniversary that took place on October 17-19 2023. OKC is a hub and network for physics research in Stockholm. The scientific conference covered topics in cosmology, astrophysics and particle physics. "It has been great to celebrate our successes with all our colleagues both in Sweden and the Nordic countries as well as our alumni", says Professor Ariel Goobar, Director.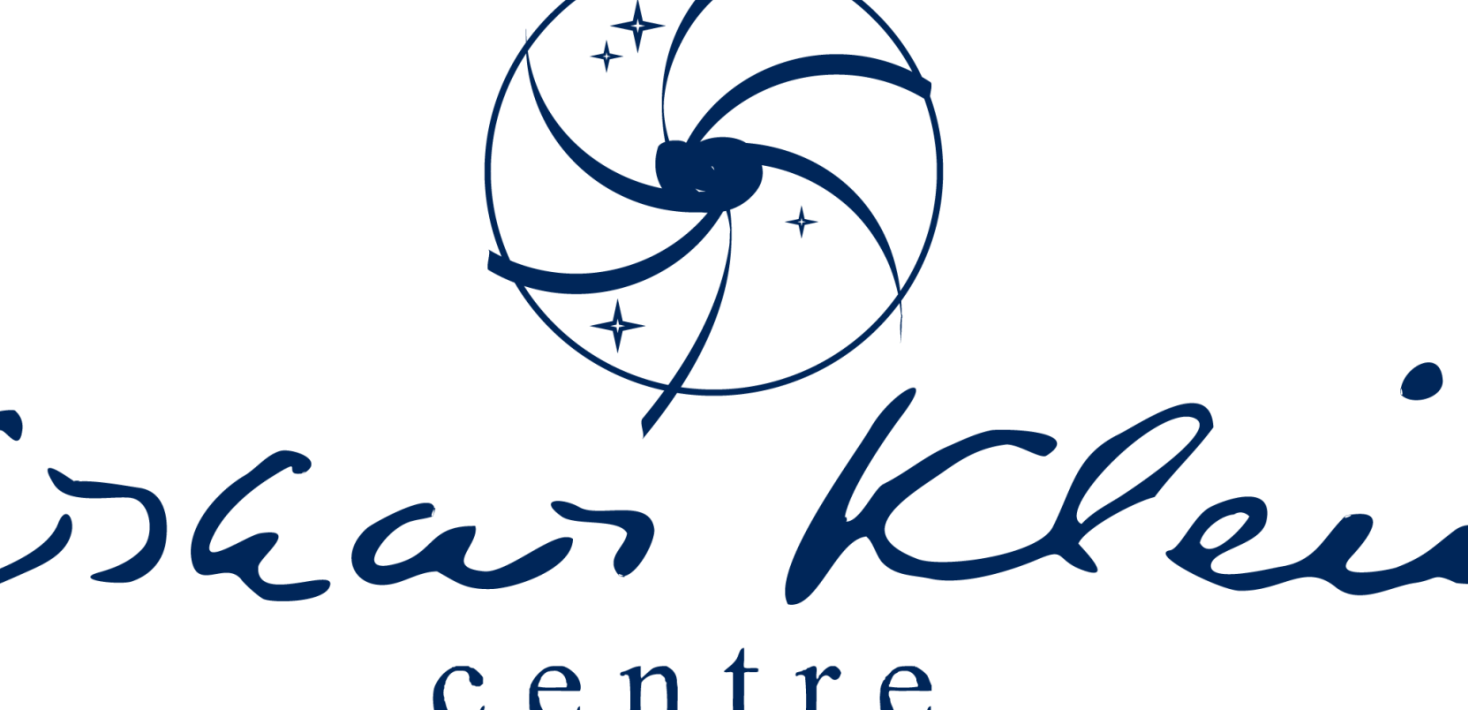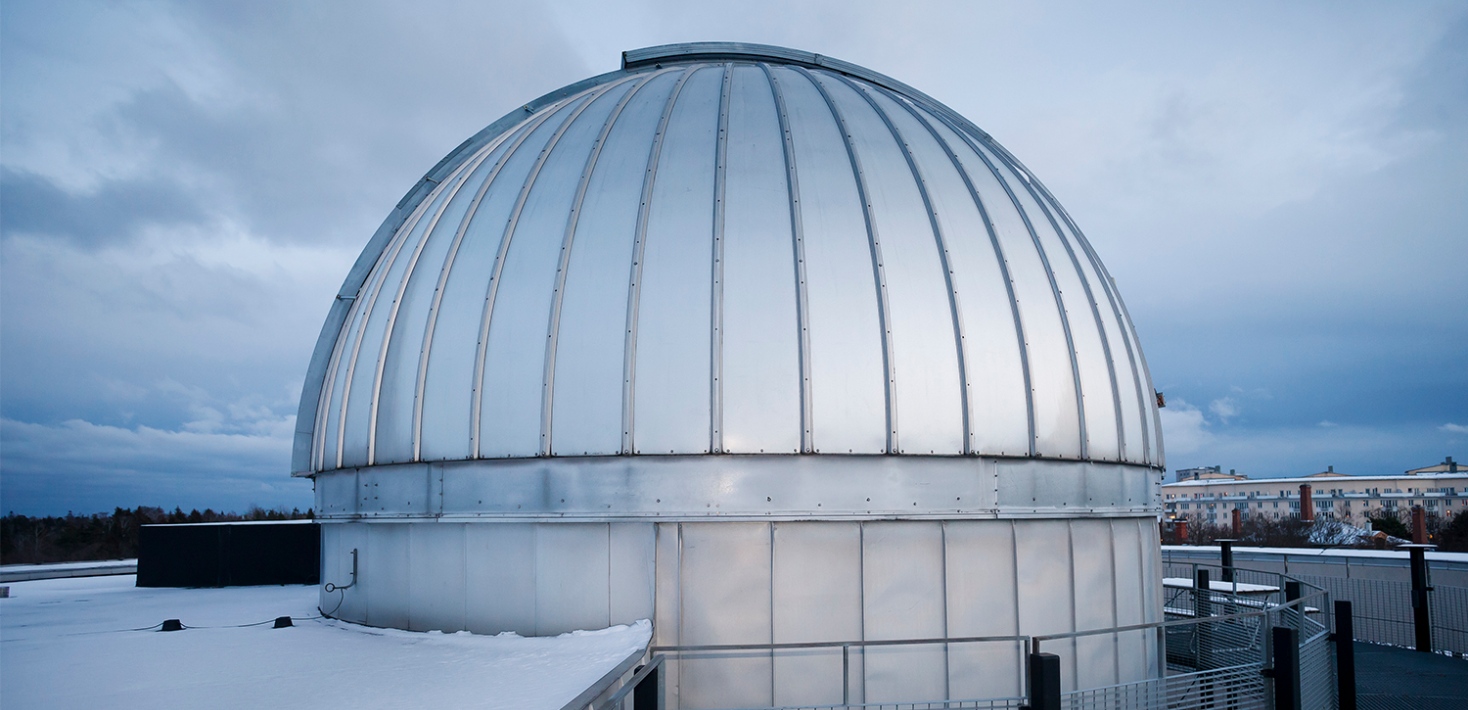 The programme for the Oskar Klein Centre's 15th anniversary included a variety of interesting lectures on cosmology, astrophysics and particle physics from many researchers in the network.
In addition to social activities, the final day also included visits to three laboratories. Mark Pearce, Professor of Astroparticle Physics at KTH, showed a balloon and satellite-borne laboratory. Jörn Mahlstedt is a researcher at Fysikum and he showed the XENON laboratory for dark matter. Jon Gudmundsson is a researcher at Fysikum and he showed the cosmology and axions laboratory.
Simulations beyond our own universe
During the anniversary, the simulation of the universe was shown through Virtual Reality.
The Cosmology AI group at OKC is developing new methods to reconstruct our universe from scratch in a computer.
"Once reconstructed, we can explore our universe's "digital twin" for both scientific insight and outreach. We have developed a full virtual reality tour of our local cosmos," says Stuart McAlpine, system developer.
"This simulation gives us access to new knowledge about how our part of the universe was formed. It also provides a unique opportunity to study the formation of galaxies in our neighbourhood, which provides further opportunities to test the standard cosmological model", says Jens Jasche at Fysikum, one of the researchers behind the simulation.
FysikShow visits schools and demonstrates physics experiments to students, including this visualisation of our universe through VR glasses.
Oskar Klein Centre is a centre of excellence at Stockholm University
After an international panel assessed the 124 applications received, the Swedish Research Council decided to fund 15 research environments in the call for centres of excellence. Each research environment will receive SEK 4-6 million per year for five years, and the plan is to allow for a further five years of funding after evaluation. The funds will go to long-term programme activities where researchers from different disciplines gather around a theme or issue.
One of these research environments is EDUCATE: Excellence Dark Universe Centre and Technology Enabler, with Professor Ariel Goobar at Fysikum as the main applicant. Co-applicants are Jón Gudmundsson, Timothy Linden and Hiranya Peiris at Fysikum and Christian Ohm at KTH. Other key persons will be Sara Strandberg, Jens Jasche and Christophe Clement.
After the 15th anniversary, looking 15 years ahead
Much emphasis will be placed on the development of new algorithms and machine learning techniques to optimise the acquisition of new knowledge.
There are plans to launch a dedicated branch of the PhD programme under the auspices of the Centre, so that students can be trained and develop the necessary skills.
"Through visits by leading international experts and many industry alumni, our ambition is that this interaction will lead to a cross-fertilisation between cutting-edge basic research and the most advanced industrial applications, as well as a world-class education," says Ariel Goobar.
Jens Jasche tells us about his research at Oskar Klein Centre
PostDoc Nikki Arendse tells us about her research at the OKC
History of the Oskar Klein Centre
Oskar Benjamin Klein was born in Stockholm on 15 September 1894. He is the greatest Swedish theoretical physicist of the 20th century, and also an international authority on quantum mechanics in his time. He was even more recognised after his death for his pioneering work in several fields. Oskar Klein studied very fundamental theoretical issues and is known for the Kaluza-Klein theory, the Klein-Gordon equation, the Klein-Nishina formula and the Klein paradox, among others.
The centre was created thanks to a unique 10-year Linnaeus grant from the Swedish Research Council in 2008. Currently, OKC consists of more than 140 researchers who are particle physicists, cosmologists and astrophysicists from Fysikum and the Department of Astronomy at Stockholm University and the Department of Physics at the Royal Institute of Technology.
More information
Programme for the 15th anniversary of the Oskar Klein Centre
More about the Oskar Klein Centre
Creative research environment draws physicists and astronomers to Stockholm
Stockholm University granted two centres of excellence
New simulation recreates the entire evolution of the Near Universe
FysikShow - physics experiments for students and teachers (in Swedish)
Last updated: October 30, 2023
Source: Gunilla Häggström, Communications Officer, Fysikum