New student
Welcome to the Department of Physics! On this page, you can find important and practical information to give a smooth start to your studies in physics.
There are a number of practical steps you must complete in order to start your first semester successfully, such as activating your university account and registering for your courses. Everything you need to do is described below.
New student at Stockholm University? Check here!
---
Get access to IT services and register
In order to get access to IT services and keep your place in the education you need to activate your university account and register to your courses. Follow the checklist!
Checklist for admitted students
---
New in Sweden?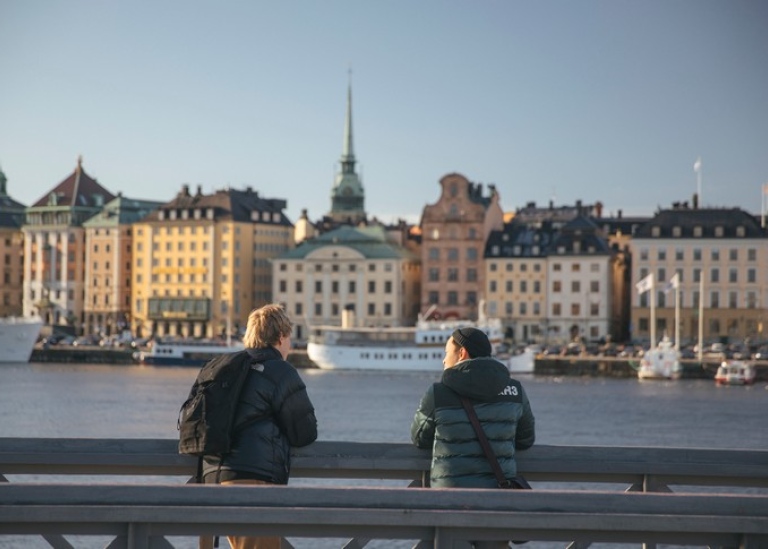 There are a lot to keep track of when moving to a new country. Stockholm university has gathered some practical information on visas, residence permits, banking, insurance and more.
---
IT services for students at the Department of Physics
At the Department of Physics and Stockholm University, there are a number of different IT services for students. Here we have collected links to systems, tools and services that you need.
---
Find the schedule for your courses
The Department of Physics does not use Stockholm University's central schedule booking system TimeEdit. This means that you cannot find schedules for physics courses there. The schedule for our courses can instead be found on the respective course page. Find your course or programme at the bottom of this page. The schedule is published no later than one month before the start of the course. For courses that use the learning platform Athena, the schedule will also be available there. It is also in Athena that any schedule changes during the courses will be published.
The academic year's overview schedule can be found here: fysik.su.se/schema.
---
Find your way
Most of the courses at the Department of Physics are held on AlbaNova campus, which is located between Stockholm University's Frescati campus and the neighbouring university Royal Institute of Technology (KTH).
The courses in medical radiation physics are given at the Karolinska Hospital. Individual courses are also given at other departments or in the KTH campus area.
Find your way at AlbaNova (Swedish)
Find your way at Karolinska Hospital (Swedish)
You are welcome to contact the student office for practical questions about your studies at the Department of Physics, or the Academic advisor for questions about registration, admission, study breaks, the labor market and more.
Student Office
Visiting address

AlbaNova, corridor B4.
Office hours

At present, the student office is sporadically staffed, but Gorica can be reached via email and telephone. Teachers and students ar welcome to book an appointment with Gorica.
Academic advisor
Visiting address

AlbaNova

Corridor B4 next to the Student Office.
Office hours

Only pre-booked meetings at the office.

Drop-in online counseling is open on Wednesday 12:00-13:00 on Zoom (see below).

Link to drop-in on Zoom: https://stockholmuniversity.zoom.us/j/67957758642

When you log in you will be placed in a waiting room. Visitors will be let in one at a time for counseling.
Last updated: February 23, 2021
Source: Department name