Discover Stockholm and Sweden
To follow your passion. To be close to international career opportunities. To explore city and countryside. In Stockholm you can really get the best of both worlds.
As a student at Stockholm University you get the benefit of living in the Swedish capital. Here you can read about some of the possibilities that await you. You can also watch a film with personal stories and tips from our master's students and alumni.
Being an international student at Stockholm University
What is it really like to be an international student here? In this film our international master's students and alumni talk about their own experiences. Meet Ismail, Summer, Krizea and Aleftin!
A unique and beautiful city
Stockholm offers everything you expect to find in a cosmopolitan city: beautiful architecture, trendy shopping, museums, theatres, night clubs, international food and a music scene that attracts stars nationwide and globally.
On top of that you are met by stunning waterfront views almost wherever you go, as the city is built on fourteen islands. Off the coast there is an archipelago consisting of another 30,000 islands, several of which can be reached with the public transport travel card.
Our campus is situated in a Royal National City Park, just minutes away from the city centre.
Photo: Mikael Damkier/Mostphotos
Exciting student life
Student life in Stockholm is broad and diverse. The student union offers both educational activities and social events, while many museums, cinemas, gyms and other places offer student discounts. You can lead a fun and exciting student life while enjoying all the benefits of one of the world's most beautiful capitals.
Photo: Ingmarie Andersson
Safe and green
In addition to the frequent seascape views Stockholm is famous for its many green areas. In this city you are never more than 300 meters away from a park. Stockholm is also one of the safest cities in the world, according to the Safe Cities Index*.
The Swedes are generally very happy to receive international visitors and the majority speak English.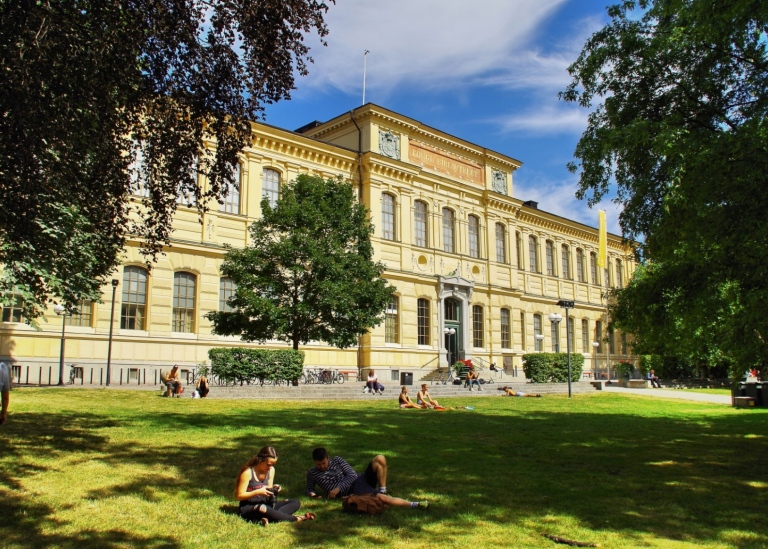 Photo: Jannebanan/Mostphotos
An open society
Sweden is leading in areas such as social welfare, equality, IT, sustainability and innovation. Known for being an open society, Sweden is ranked sixth in the world in the Social Progress Index.
A culture of innovation
If you are planning to launch an international career Stockholm and Sweden is a great place to start. As the country's vibrant business hub, Stockholm constitutes an excellent example of Sweden's well-known culture of innovation. Do IKEA, H&M, Oatly, Volvo, Spotify and Skype ring a bell? They are all international brands originating from our country, as do famous artists like Swedish House Mafia, Zara Larsson, Avicii, Robyn, First Aid Kit and Abba.
So, why hesitate? Come to Sweden to study. To gain experience and make memories for life. To challenge yourself.
FAQ and contact
* Published by The Economist Intelligence Unit 2022.
Last updated: October 12, 2023
Source: Student Services