Astrid Söderbergh Widding: More severe restrictions on campus
President's blog November 23
Due to the recent tightening of local Covid-19 guidelines to prevent the spread of infection, and the government decision to ban public gatherings with more than eight participants, a presidential decision has been made to further restrict activities on Stockholm University's campus. No hall-based exams are to be conducted from Tuesday 24 November. On the other hand, on-site exams may be conducted in small groups with a maximum of eight students. The same restriction applies to teaching on campus.
The government decision regarding public gatherings does not apply to activities within the university, but should still be regarded as a guideline for how large assemblies are suitable – in the same way as the previous rule of a maximum of 50 participants has been applied.
The Library Director has been assigned the task of continuously evaluating the situation at the Stockholm University Library – which currently has a sharp decline in visitors – and, if necessary, decide on further restrictions to ensure a safe working environment for both staff and students. I fully realize the challenge that the aggravated infection situation poses for both students and staff. But with these measures, it is still my hope that the premises will not have to be closed completely again, as the situation was this spring. It is important for students as well as for the courses and study programmes to have access to both the library and to the rest of the campus.
Astrid Söderbergh Widding
President
Read more in President's blog in Swedish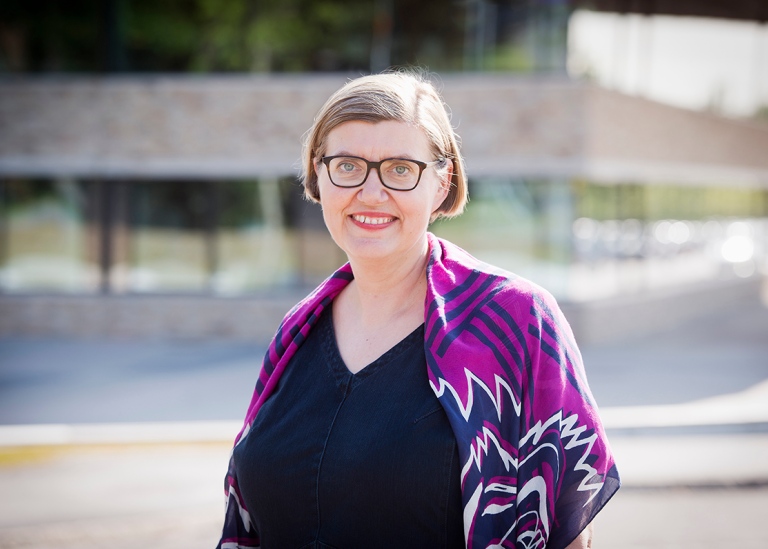 Last updated: November 23, 2020
Source: Communications Office