Hear Åsa Wikforss talk about the researcher's role in a democracy
On Friday May 28th Åsa Wikforss, professor of theoretical philosophy at Stockholm University and a member of the Swedish Academy, is one of the speakers at the webinar Good Research Practice from Different Perspectives. The webinar is organized by Stockholm Trio and open to all who are interested in research integrity and ethics – students, PhD students, researchers, administrative staff and leadership.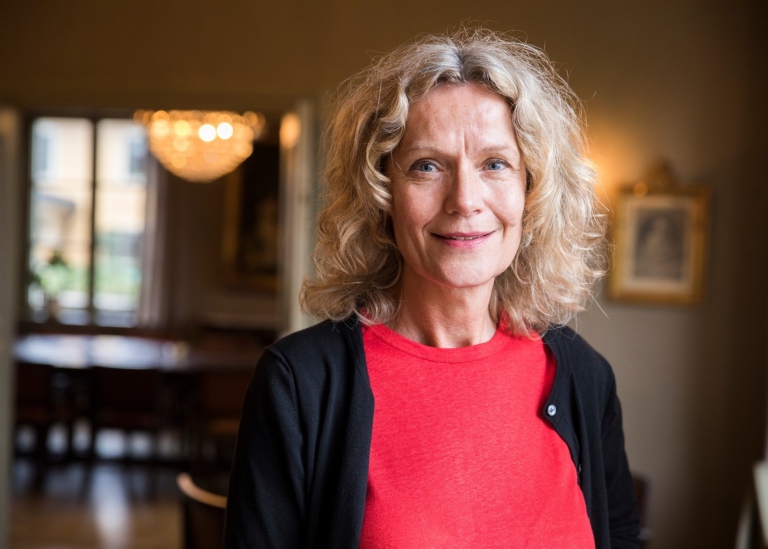 Åsa Wikforss has, with the mobility that digitalization allows, attended a conference in Zagreb this morning and releases her dog while she talks about her role in the webinar Good research practice from different perspectives and what she will focus on there.
— I'm coming in a bit from the side. I am interested in the role of the researcher in democracy and will talk about that. That the researcher should provide information but not influence the decisions. On the importance of distinguishing between research and politics. After all researchers are not elected by the people.
There is no doubt that the subject matter engages Åsa Wikforss and there is little need for follow-up questions as she herself develops and deepens her thoughts.
— Research ethics is important because the researcher has power. You listen to what the researcher says and with that power comes responsibility. It is extremely important that everything is done correctly. Don't engage in cherry picking, don't let the desire to produce a certain result lead you. The researcher can show what happens if you increase or decrease unemployment, but the decision to do one or the other is up to the politicians.
The role of departments
The need of a firm system is extremely important. Åsa Wikforss emphasizes the role of departments. The need for a researcher to get criticized and to embrace that. The importance of listening to objections and how everyone struggles with, and must fight, confirmation bias. Here she also touches on the researcher in the public conversation. On being clear about what your area of expertise is. On distinguishing between your research and your opinions. On being clear about the gap between research and politics.
— Researchers need to behave as researchers. To not engage in hatred and threats. Objectivity must rule over rhetoric.
She also talks about the need for academic freedom. Says that all restrictions are dangerous. But also points out that there may come ethical dilemmas with that freedom. Research can point to things we may not really want to know. The responsibility for what she describes as dangerous knowledge. About the idea that a researcher should reinvent smallpox and what that could lead to.
More information about the webinar
Apart from Åsa Wikforss there will be a number of interesting speakers at the webinar who will talk about values in science and academic authorship to name a few. Read more about Good Research Practice from Different Perspectives.
The webinar will be held in English.
Register here: https://www.kth.se/form/stockholmtrio-webinar-research-ethics-28-may-2021
Read more about Stockholm trio university alliance.
Last updated: May 24, 2021
Source: Communications Office