How microbes in permafrost could trigger a massive carbon bomb
Genomics studies are helping to reveal how bacteria and archaea influence one of Earth's largest carbon stores as it begins to thaw.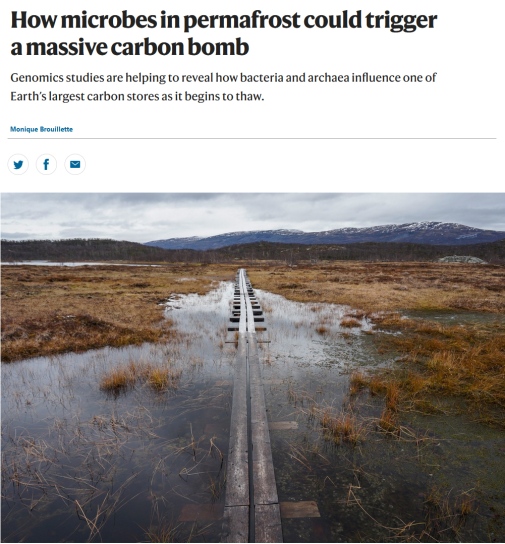 The Nature News feature highlights the projects IsoGenie and Emerge in Stordalen Mire near Abisko.
Patrick Crill is Co-Principal Investigator on both projects.
Last updated: March 24, 2021
Source: Department of Geological Sciences