Launch of Brussels office
President's blog June 8, 2021
This morning it was time to launch Stockholm trio's joint Brussels office. This was done through a well-attended webinar, moderated by the EUA's Secretary General Amanda Crowfoot – a co-arrangement between Stockholm trio and Region Stockholm. The municipal commissioner for finance of Stockholm, Anna König Jerlmyr, held an introductory speech and the keynote speaker Jean-Eric Paquet, Director-General for Research and Innovation at the European Commission, presented the new Horizon Europe framework programme, with a budget of just over € 95 billion, which is currently in its starting phase.
Together the trio already has received more funding within the framework of Horizon 2020 than any single university in Europe, which shows our unified strength. But I am also convinced that the Brussels office will be of great importance in further developing our active participation in Horizon Europe. The focus of today's webinar was twofold: in addition to showcasing the possibilities of the new framework programme it also clearly showed Stockholm trio's potential – in collaboration with the city and the region, for transdisciplinary collaborations locally, as well as within and outside Europe. As universities, we complement each other, and represent the full breadth from the humanities, law, social sciences and natural sciences to technology and medicine. We have a lot to contribute, in regards to both research and education within the framework of Agenda 2030 when we after the pandemic aim to build a more sustainable society.
Health, digitalisation, climate and sustainability were central themes for today's seminar, which also included a panel of researchers from our three universities – Ilona Riipinen from Stockholm University – as well as representatives from the region, the city and the business community. It was the first in a series of upcoming events, where the next seminar, on "European Health Data Space", is planned for mid-October. It will be exciting to be involved in developing the Brussels office's activities.
Astrid Söderbergh Widding
President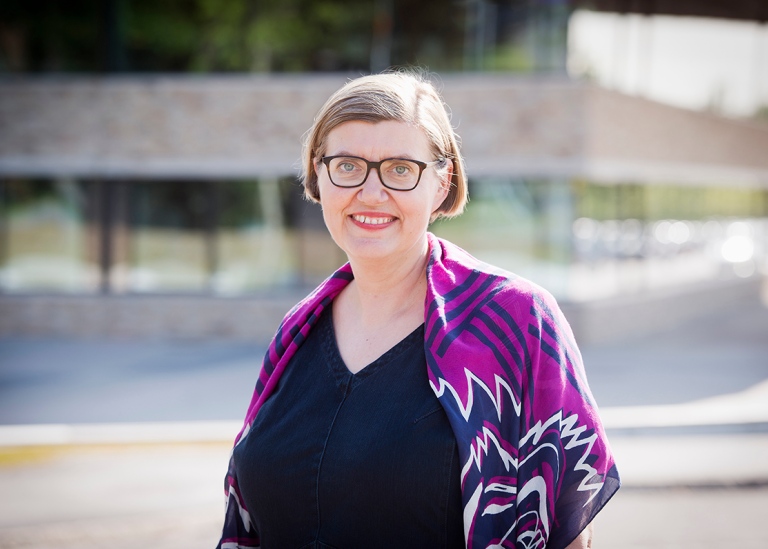 Last updated: June 10, 2021
Source: Communications Office