New EU-project on electron nanocrystallography
Leading European researchers have gathered in a new project on electron nanocrystallography. The goal is to train the next generation researchers in 3D electron diffraction methods.
NanED (Electron Nanocrystallography) is a new Innovative Training Network, Marie Skłodowska-Curie Actions project funded by EU. The project includes all European scientists hitherto active in the development of electron diffraction methods for structural crystallography and several companies interested in instruments development and materials or pharmaceuticals production and analysis. Nine European countries are represented in the project. Stockholm University is the Swedish beneficiary and professor Xiaodong Zou at the Department of Materials and Environmental Chemistry is one of the supervisors in NanED.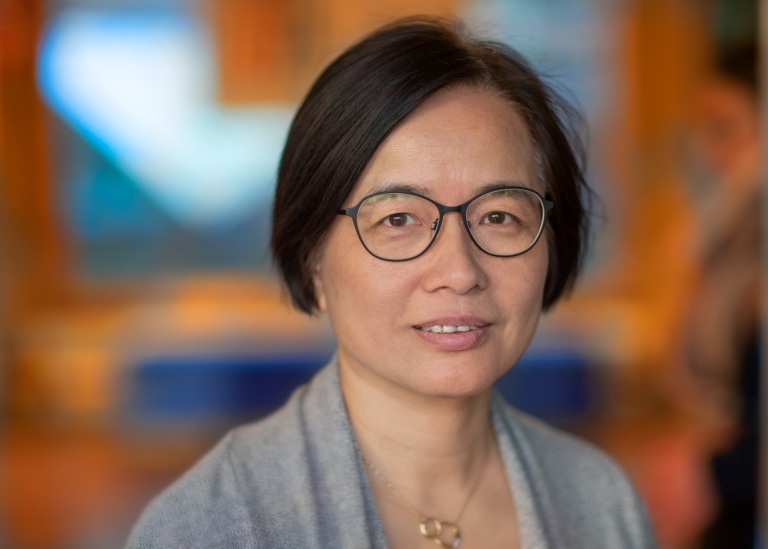 The goal of the project is to train the next generation researchers who can master and develop new 3D electron diffraction methods.
"3D electron diffraction has recently shown to be very powerful for structural characterization of nano- and micron-sized crystals too small to be studied by other techniques, which are complementary to other large facilities such as synchrotron, neutron and X-ray free electron lasers," says Xiaodong Zou.
New generation of electron crystallographers
The main outcome of the project will be a new generation of electron crystallographers who can bring the methods to academic community and industry. As independent researchers of the future, they will further develop electron crystallography to meet new challenges and demands for the society. PhD students will be trained at a number of research institutions and industrial research groups, providing them the opportunity to work with cutting edge technologies and tackle real-world challenges.
"Through the training by research, PhD students and researchers from academia and industry around the EU are brought together to address scientific questions in both material science and life science that cannot be answered by existing techniques," says Hongyi Xu at the Department of Materials and Environmental Chemistry, Stockholm University and one of the principal investigators within the project.
Partners in nine EU countries
The PhD students to be recruited at SU will be in close collaboration with other beneficiaries (e.g. University of Basel, Institute of Physics of the Czech Academy of Sciences, Italian Institute of Technology, Johannes Gutenberg University of Mainz) and partners (e.g. Astra Zeneca in Mölndal and Thermo Fisher Scientific in the Netherlands, Science and Technology Facilities Council (STFC) of UK, electron bio-imaging centre (eBIC) at Diamond Light Source in UK). There will also be collaboration with SciLifeLab and Department of Biochemistry and Biophysics at Stockholm University.
Promoting collaborations
Xiaodong Zou stresses that the project further strengthens the on-going research activities within electron crystallography and electron microscopy at Stockholm University. Furthermore, the project will promote collaborations with other European leading research institutions in the field, companies that manufacture the hardware and software, companies/large research facilities that need the methods.
"NanED will also provide opportunities for PhD students to learn and apply the methods developed by us at some of the most innovative companies in materials science, chemical and pharmaceutical synthesis and transmission electron microscopy development", says Xiaodong Zou.
Hongyi Xu and Xiaodong Zou are now recruiting one PhD student each for the project.

The project is co-ordinated by Italian Institute of Technology. There was an online kick off 19 March 2021.

Read mores on www.naned.eu.
Last updated: March 23, 2021
Source: Communications Office