Precious Stones in 14th Century Plague Remedies: Visiting Scholar in Stockholm
In her dissertation, Raissa Bombini examines the use of gemstones and other minerals as plague remedies, or amuletic-remedies, during the Black Death. Right now she is a visiting scholar at the History department.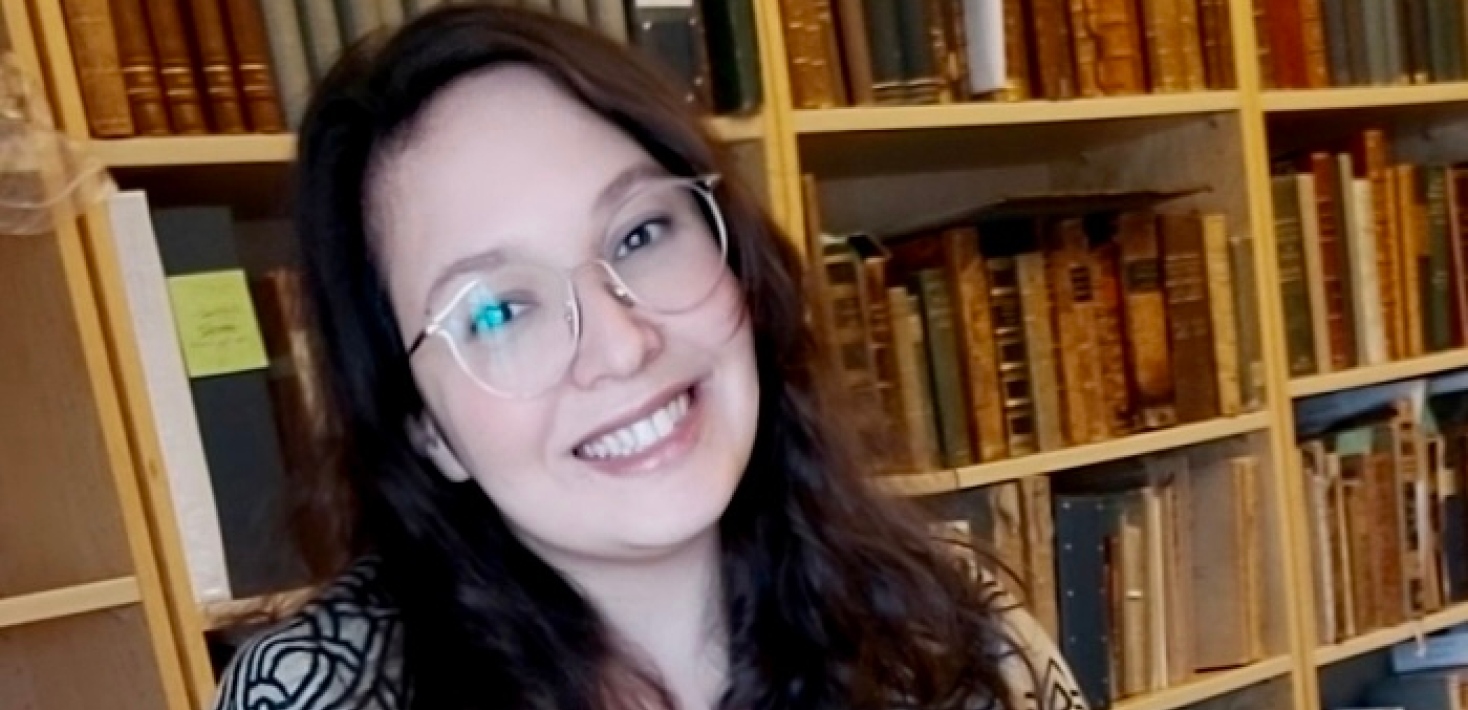 Raissa Bombini's PhD dissertation has the title "Among potions and amulets: the use of precious stones at the 14th century Bubonic Plague". This is what she reveals about her work:
– For the last six years, I've been researching how precious stones appear in medical treatises produced from the early years of the Black Death and the underlying logic that explain their use, especially as amulet-remedies. I study how this logic was based on the versatility and on the polysemy of gems, which came from their magico-medical and symbolic-religious qualities.
– As a Visiting Scholar at the Department of History of Stockholm University and at the Hagströmer Medico-Historical Library, I have expanded my research to the Renaissance and Early Modern period, but I continue to investigate how precious stones were being used in plague medicine and which epistemological ideas were used to support it.
What project are you working on?
– At this moment, I'm working on plague treatises from Renaissance and Early Modern period. I am looking for changes in the use of precious stones in these works, which includes the epistemological changes, as a comparison to late medieval treatises.
When you're not in Stockholm, where do you usually work?
– When I am in Brazil, I work at the Center Simão Mathias for Studies in History of Science (CESIMA/PUC-SP), which is located at the Pontifical Catholic University of São Paulo. This center hosts the activities of professional researchers, undergraduate and graduate students on different fields and from many different institutions. More specifically, it promotes studies in the history of science and medicine.
Why did you choose to go to Stockholm university?
– Stockholm University has a productive and prosperous academic environment, where I am able to interact with many amazing researchers and professors, especially from the Centre for Medieval Studies, but also from other archaeological, historical, and cultural areas. This network is proving to be very interesting for my research and my academic career, as I am benefiting from meeting new topics, ideas, and projects.
Is there anything in Stockholm or Sweden that are of particular interest for your project? An archive? A place or something else?
– During my time in Stockholm, I will also be a Visiting Scholar at the Hagströmer Medico-Historical Library, which is responsible for collecting and preserving the cultural heritage of Karolinska Institutet. The Hagströmer's archive contain many interesting documents for my research, like early modern plague treatises and other medical works.
What have been the best experience so far with your stay here? What have you learnt?
– Being able to present my work at the Medieval Seminar was an amazing event for me. Also, learning more about Swedish history and culture every day is one of my favorite experiences.
Last updated: April 29, 2022
Source: Historiska institutionen