Research Policy vs the Aliens Act
President's blog September 23, 2021
The changes in the Aliens Act this summer have brought about consequences that risk becoming fatal for international doctoral students and junior researchers, and which thereby threaten Sweden's position as a prominent knowledge nation.
In the Research Policy Bill from December 2020, the government states that "the proportion of foreign doctoral students who stay in Sweden should increase. It is important to create the conditions for both recruiting and retaining the skills this group possesses", and later in the same paragraph, the new rules as of 1 January 2020 on residence permits for research and studies in higher education are mentioned, a reform that "aims to attract more students, researchers and other highly qualified people to Sweden and to make it easier for those who have been educated in [Sweden] to stay and work here" (2020/21: 60, p. 123). This is a wise and dynamic research policy.
Now, however, the new requirements of the Aliens Act that financial self-sufficiency must extend for "a certain duration of time" is pulling the carpet from under many doctoral students and junior researchers. The Swedish Migration Agency has interpreted the term as a "fixed-term employment lasting at least 18 months from the date on which your application is examined" (RS/084/2021). Thus, doctoral students can no longer count on completing their doctoral education in Sweden under reasonable conditions, while those with a newly earned doctor's degree no longer have the opportunity to secure a multi-year post-doc or equivalent with the help of "bridge funding" after the completion of their PhD.
A petition from SULF (The Swedish Association of University Teachers and Researchers), ST (The Union of Civil Servants) and Sweden's United Student Unions' doctoral student committee states that: "The impossibility of securing a long-term or permanent employment contract will leave doctoral students and other researchers in a vicious circle of unending temporary extensions of their residency by the Migration Agency…" – especially as it is not the application date but the date the application is examined that counts, which makes planning impossible for the individual researcher. In addition, the act has been introduced with immediate application – that is, doctoral students who have come to Sweden under completely different conditions now find their circumstances drastically worsened.
What is at risk here is not only an actual loss of skills, but also Sweden's long-term reputation as an attractive education and research nation. Not only doctoral students and junior researchers, but also master's students, will probably get cold feet when the rumour of these worsening conditions spreads internationally. This will mean a loss of talent and competence that Sweden cannot afford.
The Research and Innovation Bill has been decided by the Swedish parliament. This means that the same parliament, in the name of consistency, should introduce an exemption for doctoral students and junior researchers from the requirement to be financially self-sufficient in the narrow sense defined by the Swedish Migration Agency. All of Sweden's higher education institutions agree, and the Association of Swedish Higher Education Institutions (SUHF) will shortly submit an official letter with this message to the Government Offices.
Astrid Söderbergh Widding
President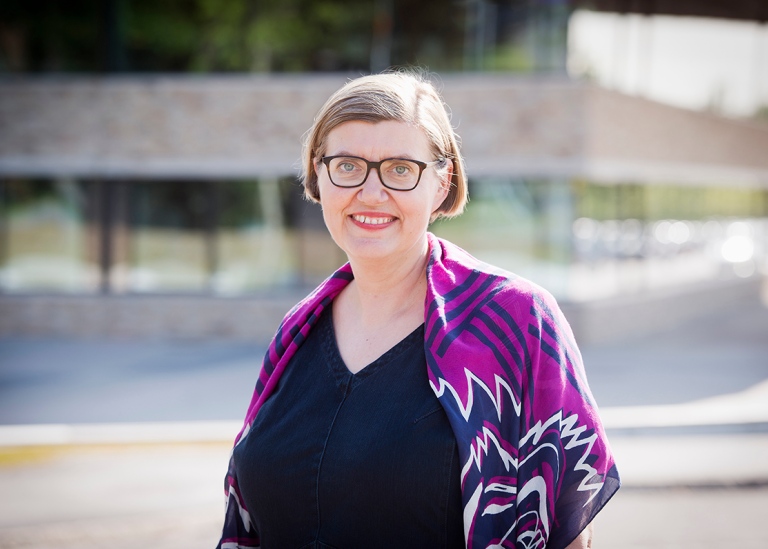 Last updated: September 24, 2021
Source: Communications Office