Virtual relationship-building in this year's mentorship programme
This year's mentorship programme will not only be an opportunity for participants to exchange experiences and knowledge for mutual benefit. It will also be an exercise on how to build relationships when it is not possible to meet in real life.
Stockholm University has launched a centrally coordinated mentorship programme for the second year in a row. Just over 80 students, from 12 participating departments*, have been paired with as many alumni from a similar field of study. The pairs meet one-on-one as well as are invited to participate in professional development and networking sessions throughout the course of the programme.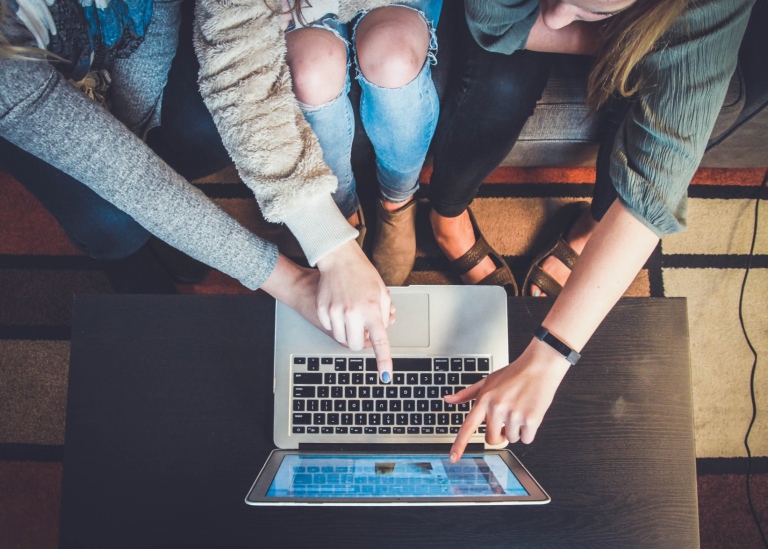 Two workshops as well as a kick-off were held for the participants in November. The original plan for these fall events was that they would take place on campus and that the kick-off would feature networking sessions and a dinner. Due to the prevailing circumstances however all joint activities were instead revamped to an online format which for many pairs will also be the case for their one-on-one meetings.
Expectations and challenges in mentorship
During their respective workshops, the mentees and mentors were led through a number of exercises and presentations, one of which was centred on exploring expectations as well as potential challenges in the mentorship experience. Both the mentees and mentors were looking forward to sharing experiences, learning from each other and gaining new perspectives. Clear was that both parties sought to gain from the experience and that mentorship was not a one-way street.
Training the skill of connecting virtually
Something that both mentees and mentors expressed as a challenge was the idea of having the mentorship meetings and building the relationship online. This concern, while founded, has many sides to it and the silver linings were discussed during all three of the fall events. Online events – though awkward at times – erase many of the barriers that physical events otherwise impose. Many participants found that taking travel time and other logistics out of the equation is a great asset of a digital age and makes it easier for people to commit to and follow through with meetings. A testament to this is that 90% of the participants attended their respective workshops!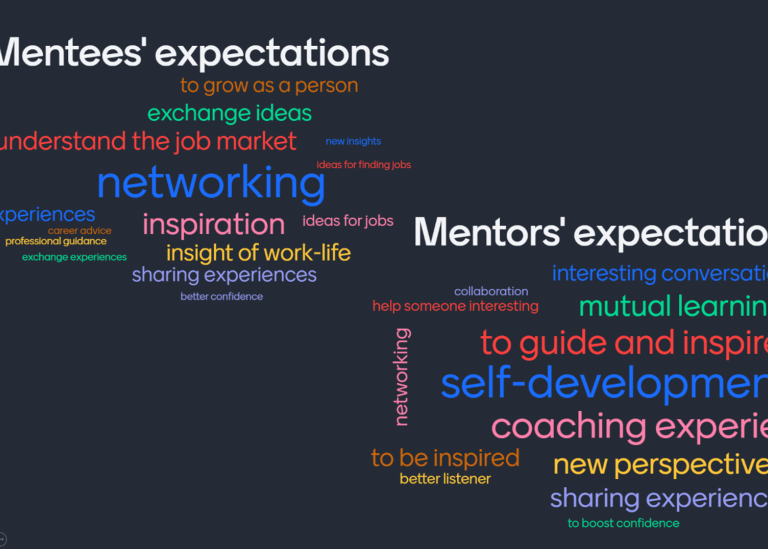 In addition to reducing logistical hinders, geography is another factor that no longer limits the mentorship pairs. Mentors in this year's programme are based all around the world. While we sometimes feel limited by technology, it has brought us closer to one another and been an equalizing and connecting force for our current students and alumni around the world. Not only can the mentorship participants add their participation in the programme to their list of experiences, they are also honing their skills on how to connect and build relationships virtually. A skill that will undoubtedly be a central feature not only in our professional but also personal lives for the foreseeable future and beyond.
*This year the following departments are participating in the programme:
• Department of Astronomy
• Department of Biology Education
• Department of Ecology, Environment and Plant Sciences
• Department of English
• Department of Linguistics
• Department of Materials and Environmental Chemistry
• Department of Media Studies
• Department of Molecular Biosciences, The Wenner Gren Institute
• Department of Physics
• Department of Public Health Sciences
• Department of Social Anthropology
• Stockholm Resilience Centre
Do you want to know more?
If you'd like more information you can reach us at alumni@su.se or read more at Alumni Mentorship Programme.
Last updated: November 27, 2020
Source: Student Services