New microscope finally in place
After almost five years and major renovations in the Arrhenius Laboratory, the University's new electron microscope is finally in place.
"Now we have the chance to become a world-leading centre for microscopy", says Gunnar Svensson, head of the Department of Materials and Environmental Chemistry.
With a traditional light microscope, the resolution is limited by the wavelength of the light; something that is smaller than a third of a micrometre, or a third of a thousandth of a millimetre, cannot be spotted regardless of how good the lenses are. This is sufficient to study, for example, individual cells in the human body, but it is a long way down to an atom or a molecule. The solution is to use an electron beam with a significantly shorter wavelength than regular light to illuminate the material.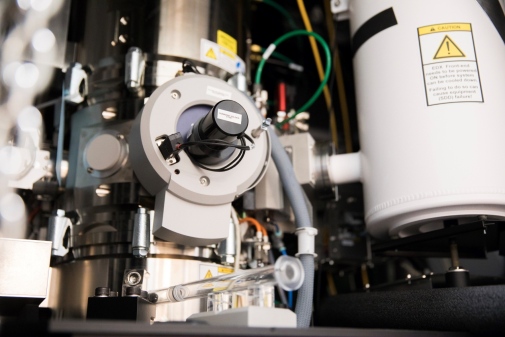 Stockholm University has had various electron microscopes for a long time, but as with many other technologies, they develop quickly. When the new 45 million SEK instrument replaces its predecessor, the capacity in microscopy will not only improve, but cover entirely new fields.
"While the new microscope has a resolution of 0.6 Ångström, which is much more than we have previously had access to, we will now also be able to conduct completely new types of studies. For example, we will be able to study graphene, a material consisting of a single layer of carbon atoms, or reduce the electron beam voltage and look at much more sensitive materials that would otherwise be destroyed, such as nanocellulose," says Gunnar Svensson.
Completely new possibilities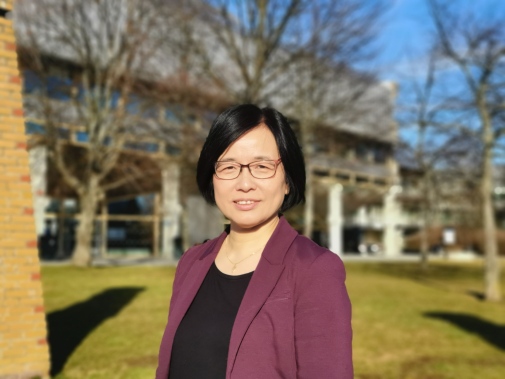 One of the new possibilities is electron crystallography, where, by rotating a nanocrystal and simultaneously filming it from multiple angles, a three-dimensional image can be constructed, where one can see the positions of individual atoms. This is a process that was largely developed by the team surrounding Professor Xiaodong Zou at MMK, which has developed several pieces of software that are currently being used at more than 200 laboratories worldwide.
"The first time we managed to produce a 3D image of a crystalline structure at the atomic level, it took seven years. Now we are down to a few hours; with the new microscope, it will take minutes. This provides completely new possibilities to study the structure of different materials. Together with the capacity of MAX IV and ESS, Sweden is now on route to become an international leader in structural characterisation at the atomic level, and that is the key to designing future materials and pharmaceuticals," says Xiaodong Zou.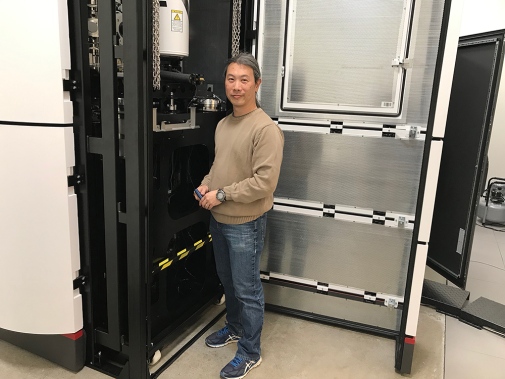 In order to accommodate the new transmission electron microscope, the library in the Arrhenius Laboratory has been vacated and retrofitted. A separate concrete slab has been moulded and rests on steel rods that have been drilled into the bedrock deep beneath the building. The microscope, which has been placed in a separate room with climate control and protected from electromagnetic fields on top of the concrete, is thus separated from the surrounding building and its vibrations, background radiation and varying temperatures. Once the facility has been inaugurated on 20 May, researchers from other departments and businesses will also be able to take advantage of its possibilities.
More about Xiaodong Zou's research.
Watch a movie about Cheuk-Wai Tai on his research and how it is to be a researcher at Stockholm University.