Stockholm Partner Days 2019
Stockholm Partner Days will take place between 19-21st of September 2019. You will learn more about us and our city as a study destination.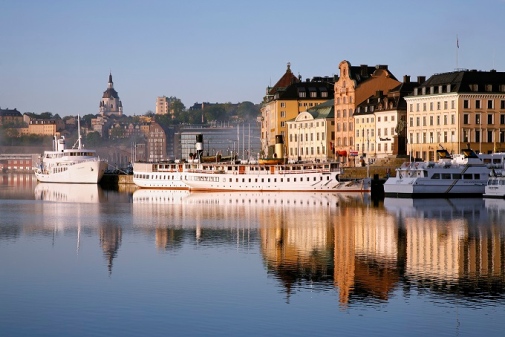 Stockholm Partner Days 2019
19-21st of September you will get to know the three universities Stockholm University, Karolinska Institutet and KTH Royal Institute of Technology.
Take the opportunity to learn more about us and our city as a study destination for your students. You will also get the opportunity to network with colleagues from around the world and get an insight to both Stockholm university and two of our other capital city universities (Karolinska Institute and KTH Royal Institute of Technology).
Presentations
Thursday
Friday
Saturday
Programme
Registration (Closed)
Contact
For further question please contact: University Wide Agreements or Departmental Agreements.
Practical information
We look forward to welcoming you to Stockholm soon. Below you will find some practical information about your visit to Stockholm Partner Days.
Thursday:
Visit Stockholm City Hall
For those of you taking part in the programme starting Thursday morning, we will meet you at 9:00 am by the entrance of the City Hall. Please find directions to the City Hall here.
Please be aware that we will walk to the lunch venue which is a walk of approx. 1.5km (ca 20 min). Please let us know if you prefer not to walk.
If you couldn't register for lunch due to late registration, you are welcome to walk with the group to Old Town. Our recommendation of lunch restaurant:
Friday:
Directions to the venue at Studenthuset:
Certificate of Attendance for Erasmus participants
Please bring your Certificate of Attendance on Friday so we can sign it during the coffee break.
Saturday:
Please see information in the programme. Please note that you need to be there in time since the busses leave at 11:am sharp.

Important: Please bring your ID/Passport for the visit of the Finnish Embassy.
Arrival and how to get to Stockholm University
Stockholm International Airport, Arlanda, is situated 44 kilometres north of Stockholm. The airport transfer bus departs every 5-10 minutes from the arrival hall and takes you to the Central Station in 40 minutes (SEK 198). Arlanda Express, the high-speed train, departs every 15 minutes from Arlanda and takes you to Stockholm Central station in 20 minutes (SEK 260). More information can be found here.
The Central Station, Centralen, is the heart of the Stockholm transport network and connects long-distance and commuter trains, underground trains, buses and taxis. To get to Frescati campus, take the red metro line towards Mörby centrum, station "Universitetet".
Stockholm is only a 60 min flight from the EAIE Conference and Exhibition, or an overnight boat ride.
Hotel information
We recommend that you book a hotel within short distance from Frescati Campus/KTH Campus. Hotel reservations and costs for accommodation will be the responsibility of each participant.
Any hotel or hostel between Stockholm Central Station/Stockholm City Terminal and our campus is convenient. It takes for example approximately 10 minutes by subway to reach Frescati campus from the Stockholm Central Station/Stockholm City Terminal. Suggestions of hotels situated near by can be found here:
What to do in Stockholm
The list of things to do in Stockholm could be made endless and there are more than a hundred attractions to choose from. To make it easier we have picked out the Stockholm highlights for you. Big and small; well-known, popular and unique, with classics like the Vasa Museum and modern newcomers like ABBA the Museum and Fotografiska.
See Visit Stockholm for Top-10 things to do in Stockholm.
WELCOME to Stockholm in September, 2019!
Senast uppdaterad: 1 oktober 2019
Webbredaktör: Mascha Schepers
Sidansvarig: Studentavdelning