Study Abroad
Study in France, Italy or Spain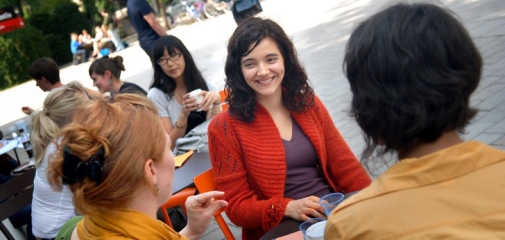 The Department of Romance Studies and Classics organises study-abroad courses in three of our languages: French, Italian and Spanish.
In our study-abroad courses, you will pursue one semester of full-time studies worth 30 credits. The courses have the same content as French I, Italian I and Spanish I. You will thus earn Swedish higher education credits, but will be taught by domestic teachers at a foreign partner institution: French in Nice, Italian in Rome or Spanish in Barcelona. Upon completion of the course, you may continue your studies at the next level (French II, Italian II, Spanish II) at Stockholm University or another university.
Our partner institutions provide high-quality education. All institutions meet the Department of Romance Studies and Classics' requirements regarding teacher qualifications, experience teaching foreign students, student services, facility standards, etc. All aspects of the courses, from content and structure to examinations and follow-up reviews, are implemented in close collaboration with the Department of Romance Studies and Classics.
Classes at the partner institutions take place from early February to late May in the spring semester, and from late August to the Christmas break in the autumn semester. A course coordinator maintains contact with both the partner institution and the student group throughout the course.
Entry requirements
General and specific entry requirements.
For Spanish: Spanish 3.
For French: French 3.
For Italian: Italian 2.
Practical information
The courses involve full-time studies and entitle students to student aid.
The courses are tuition-free; students only have to pay for travel, food and lodging.
All partner institutions can help you find accommodation for the entire study period (see each respective language for more information).
You will need insurance when studying abroad.
Contact the Department for more information.
Contact
Last updated: May 22, 2018
Page editor: David Garcia Lopez
Source: Department of Romance Studies and Classics