Become a Language Cafe coordinator!
Do you want to share your language(s) with interested learners? Språkstudion is looking for volunteers for our Language Cafes in Swedish, English, Swedish Sign Language and various other languages, both on campus and online through Zoom!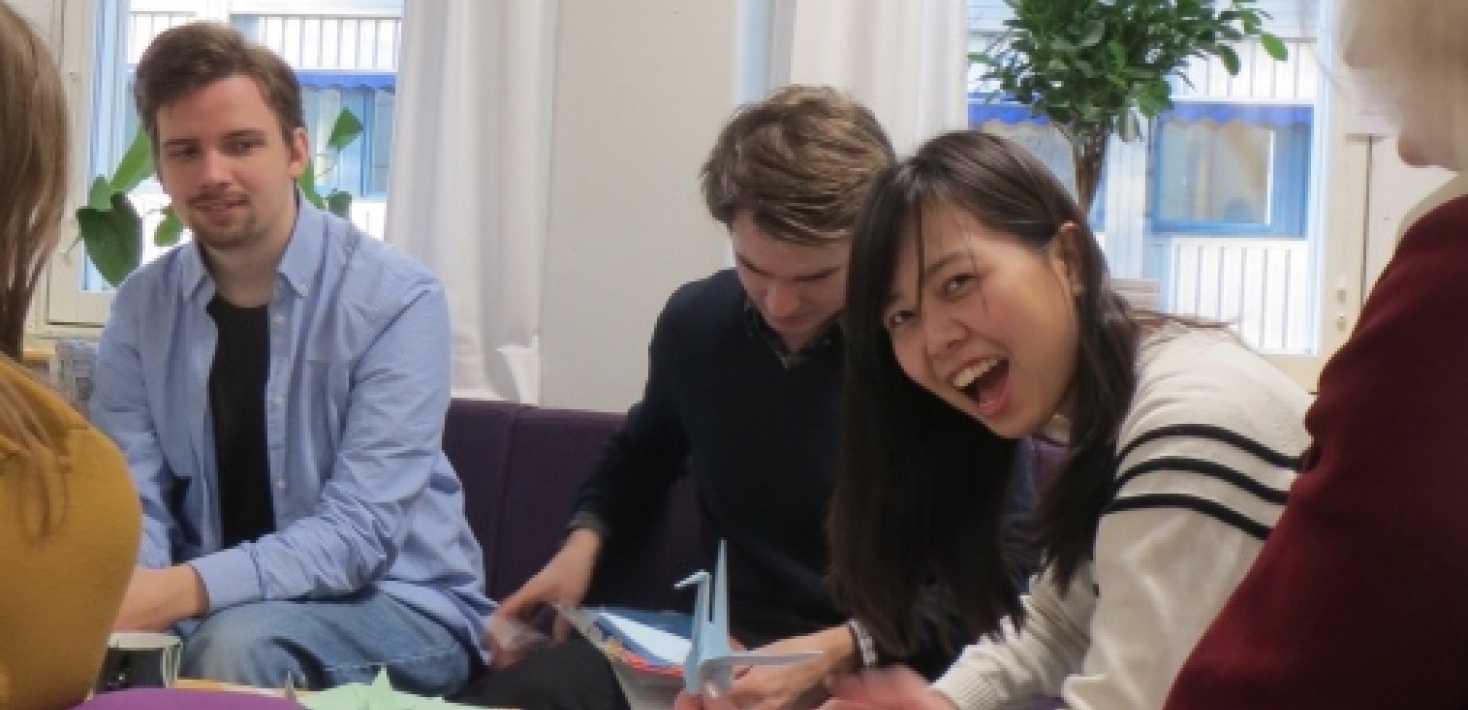 At Språkstudion's Language Cafes, participants practise their language skills and cultural awareness by talking to language supporters and other learners over a cup of coffee or tea. The cafes are led by coordinators – native-level student volunteers who help keep conversations going.
We currently have over 20 languages in our cafe schedule each week, but we're continuously looking for new coordinators in all languages! As a coordinator, you get the opportunity to share your language with interested learners, while meeting new people from SU and across the world. If you participate as a coordinator at least 8 times during the term, you also get a certificate signed by Språkstudion's director.
All students at SU and our partner universities are welcome to sign up as coordinators, regardless of language. You can coordinate language cafes either on campus at Stockholm University or online through Zoom, and we adjust the cafe schedule to suit our coordinators.
Last updated: September 29, 2022
Source: Språkstudion, Department of Linguistics