A new centre strengthens sustainable chemistry research
A new centre will highlight and develop research and education on sustainable chemistry at Stockholm University. The centre will also have affiliations with research outside the Chemistry Section and actors external to the university.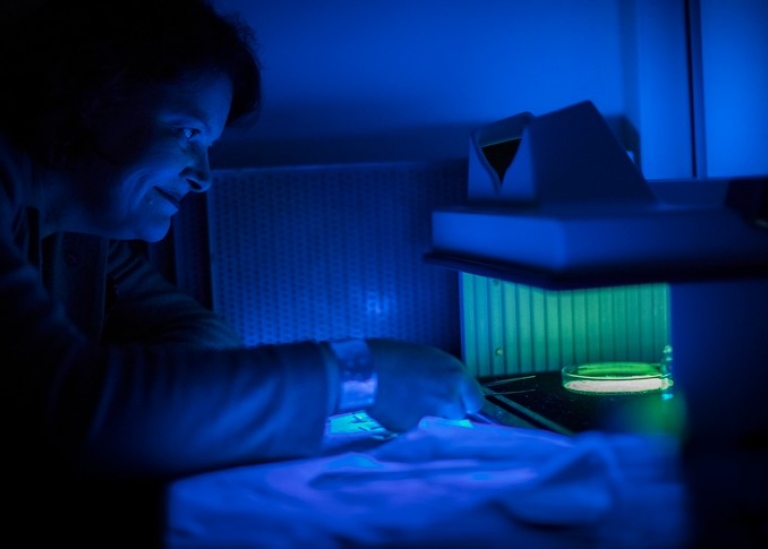 Chemistry is a research area with great potential to find solutions that allow us to create a more sustainable society. Interest in sustainable chemistry (or "green chemistry", as the area is also called) has increased significantly over the last twenty years, and several important breakthroughs have occurred. Green chemistry has taught us that by creating a well thought-out design in advance, it is possible to manufacture new chemicals, products and technologies that are safe for humans and the environment. Green chemistry has also inspired innovative research and its principles have generally been adopted by the chemical industry.
Several research groups at the Chemistry Section at Stockholm University
do research within sustainable chemistry. Morover, sustainability and circular systems are also researched in other parts of the University, for example at the Stockholm Resilience Centre (SRC).
Highlighting the university's breadth
Now the university is taking a broader approach to its research and education with ties to green chemistry. The Vice-Chancellor recently decided to establish Stockholm University's Centre for Circular and Sustainable Systems (SUCCeSS). The idea is to highlight and demonstrate the breadth that exists within the university in this area, while simultaneously developing research and education.
"Through this initiative, we are clarifying the link between sustainable chemistry and other research areas within circular systems, which is necessary in order to address the major societal challenge of transitioning to circularity so that we can meet climate goals," says Berit Olofsson, Professor of Organic Chemistry and Dean of Chemistry at the university and Chair of the SUCCeSS Board of Directors.

She believes that the initiative can attract new researchers to the university, and that the centre's researchers can be successful in attracting considerable external research funds, both nationally and internationally. The university's investment in SRC raised the university's profile in the area of sustainability, and SRC Director Line Gordon is on the SUCCeSS Board of Directors. In addition to the scientific representatives, political science professor Andreas Duit is a member of the Board of Directors (and also affiliated with SRC), and the aim is to include even more research areas in SUCCeSS's activities.
Chemistry can contribute to a sustainable society
Anja-Verena Mudring, a professor at the Department of Materials and Environmental Chemistry, was appointed the centre's first director. (In May 2021 Professor Aji Mathew from the same department was appointed as new director.) She says that there is currently a "critical mass" of researchers and expertise in green chemistry at Stockholm University.
"Chemistry can be seen as a tool to contribute to a more sustainable society. In this work, we must not limit our thinking to drainpipes; instead we should work together to find solutions. I think that could happen at SUCCeSS. It can be a platform where researchers can collaborate, but also a platform for education about sustainable chemistry," says Anja-Verena Mudring.
The idea is that business actors should also be included in this platform. Several SUCCeSS researchers already have ties to companies and research institutes. A business representative has already been appointed to the new Board of Directors.
The decision to form SUCCeSS was taken at the end of 2020, so the organisation is in a start-up phase. During the spring 2021, start-up activities will be planned and an external scientific council of leading international researchers will be appointed.
Both external and internal financing
The research groups in the field of sustainable chemistry already have financing from external funding bodies, mainly the major government research funding bodies but in several cases from industry-affiliated research institutes and authorities. External financing will continue to be the most important source of funds. It is tied to financing from the Natural Sciences area. SUCCeSS has been granted SEK 14 million from this area to launch its operations.
Numerous visiting professors
In recent years, Stockholm University has had numerous visiting professors in green chemistry. One of them is Paul T. Anastas, who in 2019 received King Carl XVI Gustaf's Professorship in Environmental Science. Paul T. Anastas is Director of the Center for Green Chemistry and Green Engineering at Yale University in the United States and is considered one of the founders of green chemistry. This year, Julie B. Zimmerman, also of Yale University, will join Stockholm University as a visiting professor, as will Jamie Fergusson of Emeroy & Henry College (USA).
New Master's programme in Sustainable Chemistry
The investment in sustainable chemistry also includes education. In the autumn, a new Master's programme in Sustainable Chemistry will be launched with an introductory course in green chemistry. The university's Bachelor's programme in Chemistry will also weave various aspects of sustainable chemistry into several courses. Through the Department of Materials and Environmental Chemistry, Stockholm University has also become a member of Beyond Benign, a US-based platform for education and knowledge dissemination in the field of green chemistry whose members include more than 50 higher education institutions from all over the world.
Last updated: March 15, 2021
Source: Communications Office