Astrid Söderbergh Widding: One year with the Covid-19 pandemic
President's blog March 16, 2021.
This week, one year has passed since Stockholm University, together with all Sweden's other higher education institutions, with immediate effect switched to online teaching and closed its campus. It is hardly a one-year anniversary you want to celebrate. But it is worth remembering where we were then – and what we have accomplished during the year. Back then we were not prepared for what was to come. Many of our teachers and students were unaccustomed to using digital tools in everyday education. Most meetings were held physically, including national meetings, with a lot of travelling as a result. When all these possibilities suddenly were closed overnight, we had to rethink. We have the flexibility and great commitment of teachers and other employees to thank for the conversion being successful! The fact that this could be done without the support of any detailed plans shows the power within the university, and it is also thought-provoking in terms of how a knowledge organisation such as a university should be governed.
It is nothing short of an achievement that we in 2020 managed to utilize such a large part of the extra funding for education we received due to the pandemic, and that we in addition overproduced by SEK 34 million in relation to our funding cap. When it comes to research, there are delays in how external funding have been utilized, and our doctoral students and postdocs, who have fixed-term employment, are struggling with special difficulties. Conferences have been postponed and international collaboration in general suffers when no physical meetings are possible. All this, of course, needs to be followed up.
Of course, there are also many other things we miss in everyday life, such as spontaneous meetings and chats over a cup of coffee. But some things work better in digital format. It is now important for the future to take advantage of all the good things in the changeover we have been forced to implement. How can our online pedagogy be sharpened, so that students in the future, when it becomes possible to reopen the campus completely, can get the best of both online and campus education? How can we think about our international activities in new ways? How can we use our increased digital competence to reduce unnecessary travelling and thus our climate footprint?
The pandemic is still far from over and there is a marked fatigue. But thanks to vaccines and the great responsibility and commitment from both staff and students, we will get through this crisis together.
Astrid Söderbergh Widding
President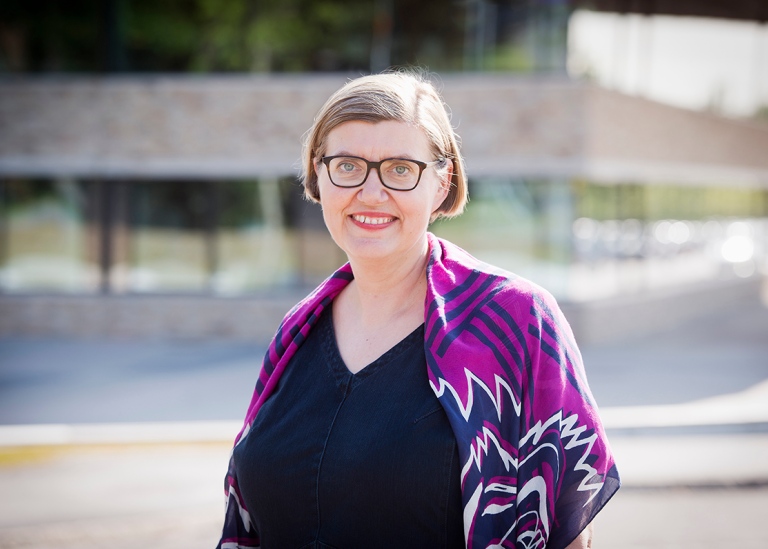 Last updated: March 18, 2021
Source: Communications Office