Fragmentation workshop
At the end of October the department was the host of a workshop on the topic of fragmentation in archaeological context.
The meeting, which was organized by the PAG (Postdoctoral Archaeological Group) at the department of Archaeology and Classical Studies, gathered about 15 participants from various parts of Europe. Postdoctoral scholars had the opportunity to present and discuss their research in relation to issues of deliberate use of fragmented materials in different periods of the past. Special invites for discussion panel and key-note lectures were professor Joanna Brück (Dublin), professor John Chapman (Durham), doctor Bisserka Gaydarska (Durham) and professor Andrew Jones (Stockholm). The papers will eventually be published in an anthology.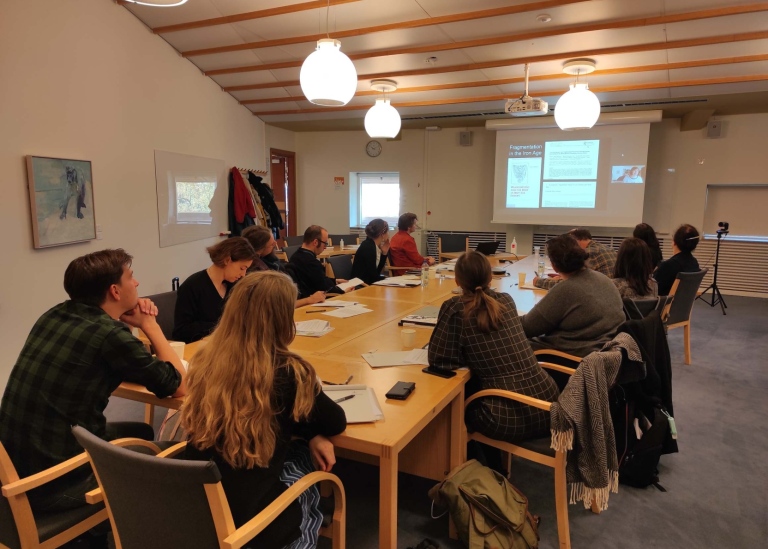 Read more about the PAG: Research groups.

Last updated: November 10, 2021
Source: Department of Archaeology and Classical Studies