Johanna Mesch
About me
Johanna Mesch [johɑnɑ mɜʃ]

Professor
Scientific head of the Sign Language Section
Department of Linguistics, Stockholm University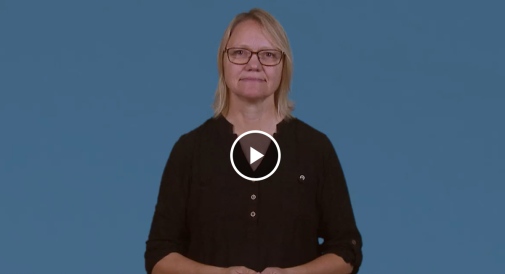 My research activities:
One of my areas of expertise is tactile sign language communication. Tactile sign language is used by people with deafblindness, whose primary language is sign. The interlocutors receive signs in tactile-kinaesthetic mode through the hands.
The second area of expertise is sign language corpora. In 2003, I was involved in sign language corpora for the first time, I carried out a pilot project in digital humanities that established an online sign language archive for an initiative called European Cultural Heritage Online (ECHO) at the Max Planck Institute for the History of Science, Berlin. The large national project "Korpus för det svenska teckenspråket", the Swedish Sign Language Corpus, funded by Riksbankens Jubileumsfond (2009-2011), has been completed, but work on the corpus data will continue for several years. In addition to the L1 corpus in Swedish Sign Language, we have also been building a learner corpus in STS with Krister Schönström since 2013 and during the RJ financed research project 2017–2019. I served as a visiting professor at Universidade Federal de Santa Catarina in Florianópolis, Brazil, in August-October 2018.
I am also involved in the following research networks:
2022-2023
We will organize a series of three workshops which will bring together a network of Nordic signed language researchers, who all work with multimodal SL corpora using a cognitive-functional linguistic approach. The workshops will develop empirical corpus methods for SLs and contribute to the planning of a corpus-exploiting international research project that will focus on similarities and differences between Swedish, Finnish and Norwegian SL.