Greater risk of dying for widowers with high income and education
Previous studies have shown that widows and widowers run a higher risk of dying themselves, compared to those of the same age whose partner is still alive. This is often referred to as the 'widowhood effect'. A new thesis from Stockholm University shows that excess mortality is higher among widowers with a higher socio-economic status compared to other widowers. For widows, it is the other way around – the risk of dying is greater among those who are worse off.
"It was somewhat surprising that the excess mortality among widowers is higher in groups with higher education and income than in groups with lower education and income. It seems that losing one's partner removes some of the positive effect of high socio-economic status on health and longevity for men", says Filip Dabergott, newly appointed doctor in demography at the Demography Unit at the Department of Sociology, Stockholm University, and author of the thesis "The widowhood effect – Studies on mortality among Swedish widows and widowers ".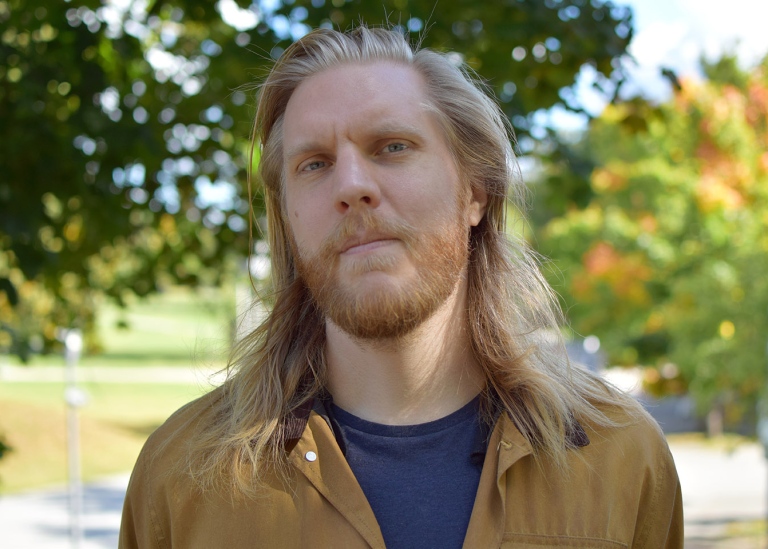 Filip Dabergott believes this is partly due to the fact that these men are often married to women with high socio-economic status, for example higher education. Previous research has shown that men with a highly educated partner have an advantage when it comes to health and longevity, regardless of their own level of education. This is also confirmed by the thesis.
"They probably get an advantage because they more often have access to care and support from a partner with higher education and good knowledge about the connections between health and lifestyle, and the importance of seeking help when you are sick, for example. When the woman dies, this advantage does not seem to remain and the loss for these men will be higher compared to for other men", says Filip Dabergott.
Greater risk of dying for widows with lower income
For widows, however, the excess mortality was higher in groups with lower income, but there was no link between lower education and higher mortality.
"It may be related to the fact that more women are affected by relative poverty after the death of a spouse. This could make it more difficult for them to continue living in their home or find a new suitable home that meets their needs after the death of their spouse".
Another contributing factor he mentions could be inequality problems in the Swedish health care system, something that the Swedish National Board of Health and Welfare (Socialstyrelsen) has reported on previously.
"Several inequalities linked to both gender and socio-economic status when it comes to access to health care have been pointed out. For example, women's need for home care service is assessed in a more restrictive way and it has been noted that old women in general need to wait longer for treatment, more often are exposed to inadequate health care, or more often receive improper medication. Similar discrimination has been seen when it comes to socio-economic status. For this reason, women with lower income and education are probably more vulnerable. This could be part of the explanation to the fact that widows have a higher mortality rate than the widowers in the groups with lower education and income", says Filip Dabergott.
The thesis also shows that the excess mortality among widows and widowers, 'the widowhood effect', has increased continuously since the 70s compared to those who still have their spouse in life. The increase was somewhat greater among widows compared to widowers.
"The reason could be that more and more people become widows and widowers later in life, as we live longer. The effect of one's partner dying is then amplified by the fact that one often also has a number of age-related illnesses."
Studying how mortality and public health change over time is important in order to be able to do something about growing social problems such as inequality, he believes. The question is highly relevant given that the proportion of elderly people in the population is growing in Sweden and many other countries.
"The development is happening very fast as the large birth cohorts from the 40s are about to reach the oldest ages. As a consequence, these issues will be even more relevant in the future", says Filip Dabergott.
How the study was done
The studies in the thesis are based on Swedish register data from Statistics Sweden. To measure excess mortality over time, data on widows and widowers of various ages from 1970–2019 were used and linked to demographic changes in the population during the same period. To examine how excess mortality differed between different groups, Statistics Sweden's Sweden over time – Activities and Relations was used. The data covers marital status, annual income and level of education during the time investigated (from 1991 to 2012). It includes roughly 2.7 million married individuals who were 50–75 years old at the start of the observation period, born in Sweden or who immigrated before the age of 18. The individuals had not previously been widows or widowers. Those who remarried or emigrated were excluded from the sample. The researcher also used regression models where he compared the risk of dying for different age groups and also controlled for underlying factors such as gender, marital status, income and education (both one's own and the spouse's) and the combination of these.
More about the study
"The widowhood effect – Studies on mortality among Swedish widows and widowers" by Filip Dabergott
Contact
E-mail: filip.dabergott@sociology.su.se
Last updated: October 13, 2022
Source: Department of Sociology