Language Cafe
Språkstudion organises Language Cafe sessions where you get the opportunity to practise languages in an informal setting, together with other students and native speakers. Welcome!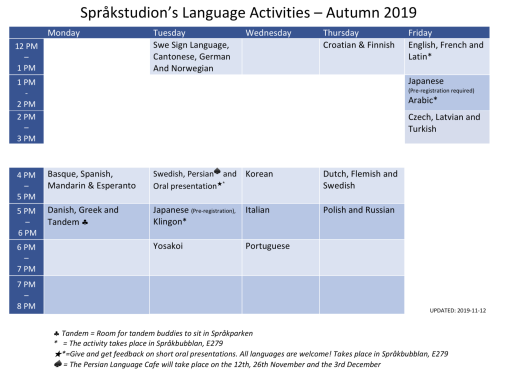 The Language Cafes are free and open to all students at Stockholm University.
The cafes are held in Språkparken (E231) or Språkbubblan (E279), located on floor 2 in house E, Södra Huset, Campus Frescati. A few cafes require pre-registration (see below). All other cafes have drop-in.
In consultation with the visitors and coordinators of the cafe we also organise special activities such as visits from writers, movie displays and musical sessions.
The language activities for autumn term 2019 start on 9th September. The schedule for the language activities for autumn term 2019 will be uploaded in the beginning of September.
The Japanese Language Cafe
The Japanese Language Cafe is very popular and gets a lot of visitors. Therefore, participants are required to pre-register in order to participate in the Japanese Language Cafe. Limited spots available: first come, first served. ​
N.B. Please double check that your e-mail account is connected to your university account.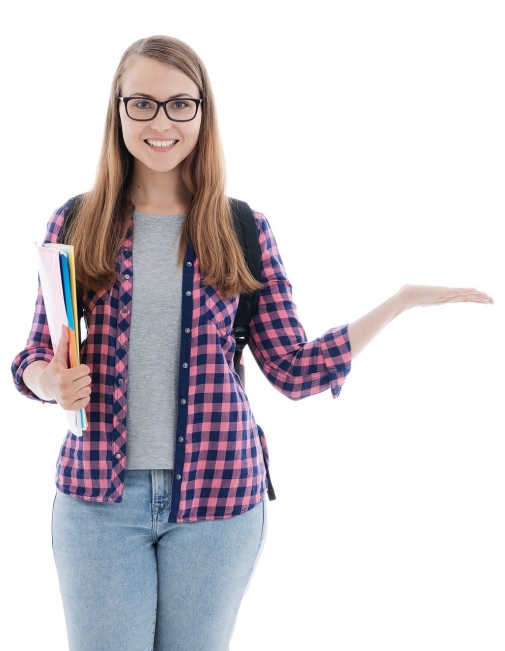 In September 2019, we offer an Oral Presentation Cafe. The purpose is to improve presentation competence, and to give and receive feedback. The cafe sessions are run by students for students, just like our other language cafes. Participants take a shared responsibility for creating a friendly and respectful learning environment.
Preparations: Bring an oral presentation of max 3 minutes to work with. We welcome presentations in all languages. If there is no one in the room who understands your language, there are other aspects we could give you feedback on, such as body language and voice use.
Would you be interested in coordinating a cafe in your native language?
By the beginning of each term we have an information briefing for people interested in being language cafe coordinators.
The information meeting for the autumn term of 2019 takes place on September 2. If you're unable to attend the meeting but want to sign up as a Language Cafe Coordinator, please contact us. You can also read more here about what it means to be a Language Cafe Coordinator.
Språkstudion on social media