New exhibition at Accelerator: Hanni Kamaly
Event
Date: Saturday 19 March 2022
Time: 12.00 – 17.00
Location: Accelerator
The art exhibition space Accelerator at Stockholm University presents a new exhibition by artist Hanni Kamaly, "THIS LAND 4 ALL". Welcome to the opening and an artist talk.
THIS LAND 4 ALL is Hanni Kamaly's biggest solo exhibition so far and it comprises new works in dialogue with historical publications and artworks. The new works have been produced following Kamaly's research in the collections of Stockholm University. What does the history of Swedish nationalism look like, and how are the thoughts behind racial biology and eugenics related to Swedish art and science history? These are some of the questions the artist has been interested in during the creation of the exhibtion.
A walk around the university campus with Hanni Kamaly and researchers from Stockholm University will be organized later this Spring. Accelerator will also host seminars in relation to the exhibition.
Read more about the exhibition THIS LAND 4 ALL
Artist talk Saturday 19 March 3PM
A conversation between Hanni Kamaly and curator Therese Kellner. Admission is free, no advance booking required.
The artist talk will be held in Swedish in the Accelerator foyer. The café is open during the event.
The conversation will be recorded. All Accelerator podcasts can be found at iTunes.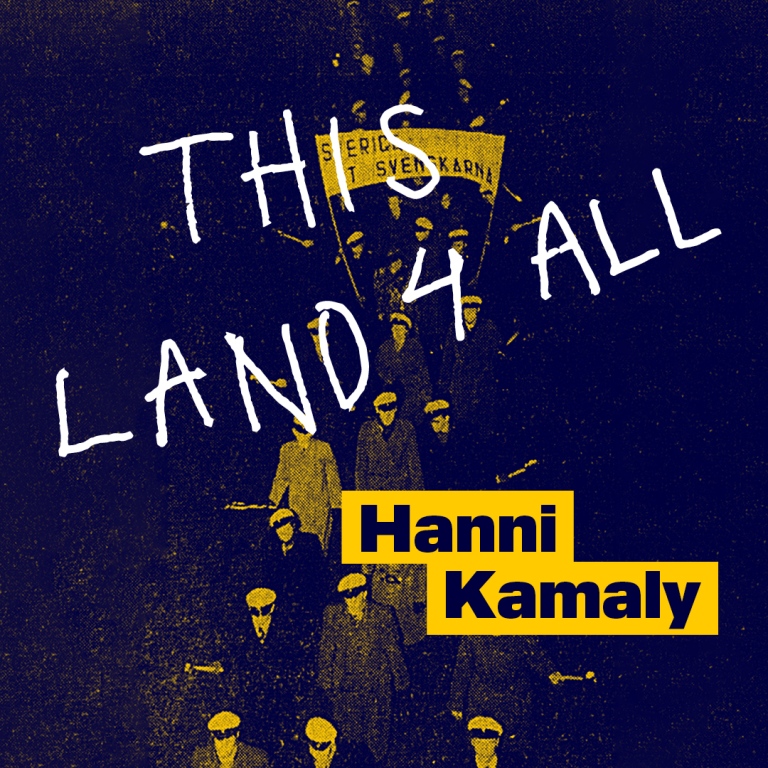 Accelerator is run by Stockholm University and supported by Magasin III Museum for Contemporary Art and The Robert Weil Family Foundation.
Last updated: March 17, 2022
Source: Sofia Rickberg, Accelerator