Paul Anastas is awarded the Volvo Environment Prize
This year's Volvo Environment Prize, one of the world's foremost environmental prizes, is awarded to Paul Anastas, professor of chemistry. He is also visiting professor and senior advisor at Stockholm University.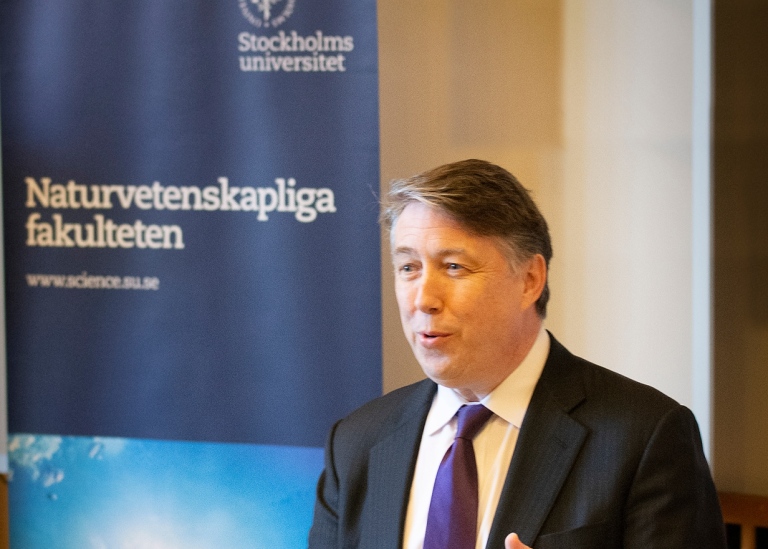 The 2021 Volvo Environment Prize is awarded to Paul Anastas, professor at Yale University, for his pioneering work in developing non-harmful chemicals. The research of Paul Anastas "is revolutionizing the chemical industry, a key contribution to meeting the sustainability challenge," says the Prize Jury.

Paul Anastas is Director of the Center for Green Chemistry and Green Engineering at Yale University. He is one of the founders of "green chemistry" and was involved in formulating the principles according to which environmental friendliness is usually assessed in chemical processes. He is a proponent of the use of green methods in chemical synthesis.
Holder of the King Carl XVI Gustaf Professorship
In 2019, Paul Anastas was appointed holder of the King Carl XVI Gustaf's Professorship in environmental science for the years 2019–2020. His guest professorship is hosted by Stockholm University and the Department of Materials and Environmental Chemistry. The overall purpose of the stay at the university is to develop the use of forest raw materials as a source of raw materials for the chemical industry, for example plastic production. This research is potentially of great importance and is related to the existing activities at the host institution.
In February 2020, Paul Anastas gave a lecture in Stockholm to, among others, King Carl XVI Gustaf. Read the article about the lecture "Green chemistry important in transformation to sustainability".
Due to the pandemic, Paul Anastas' guest professorship has been extended.
Senior advisor at SUCCeSS
Paul Anastas is also a senior advisor at the Stockholm University Center for Circular and Sustainable Systems (SUCCeSS), which started at Stockholm University at the beginning of 2020.

"Paul Anasta's pioneering work with green chemistry has initiated the necessary transformation of the entire world of chemistry, and we are very grateful for his contribution and support to Stockholm University's chemistry educations, research and our new center SUCCeSS", says Berit Olofsson, Dean of chemistry and chairman of SUCCeSS .
Several SU researchers have been awarded the prize
Over the years, three more researchers who have been or are active at Stockholm University have been awarded the Volvo Environment Prize. It is the Nobel Laureate Paul Crutzen and the professors Malin Falkenmark and Henning Rodhe. Previous winners also include Erik Lambin and Rashid Sumaila, who sit on the Stockholm Resilience Centre's international scientific council.
This year's prize will be awarded at a ceremony on December 1, which can be followed on the Volvo Environment Prize website.

Read more about SUCCeSS
Read more about the 2021 Volvo Environment Prize
Read more about Paul Anastas at the SUCCeSS web
Last updated: October 29, 2021
Source: Communications Office