Smarter processes can improve our elderly care
Amin Jalali was promoted to associate professor at the Department of Computer and Systems Sciences (DSV) on August 15, 2022. We had a quick chat to hear what he's up to next.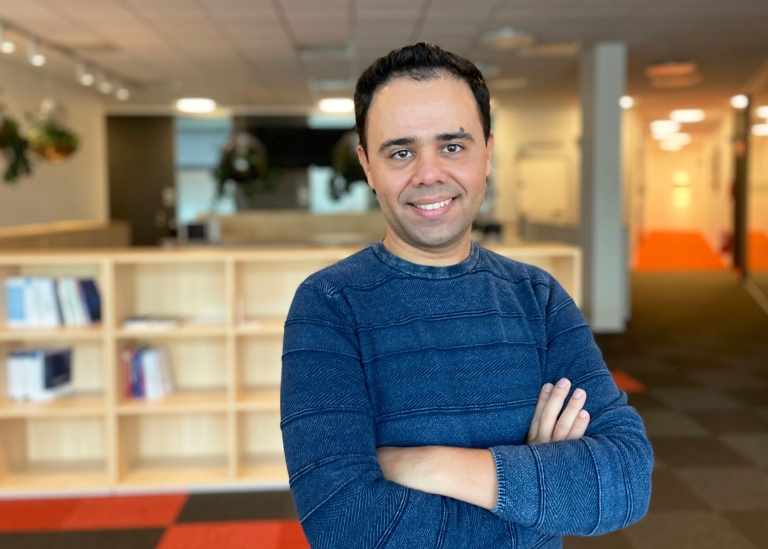 Congrats Amin! Tell us about your DSV journey so far.
– Thank you! I came to DSV as a master student in 2009. After that, I became a PhD student in 2012 and presented my thesis in 2016. I combined teaching at DSV with working in the industry for a couple of years. In 2020, I got a permanent lecturer position here. Having an academic career was not my initial goal, but this is how my interests evolved.
What is your area of research?
– I study Business Process Management, or BPM for short. Recently, I've been focusing more on a sub area called process mining.
– If you think of any given organization – for example Skatteverket, Migrationsverket, Ikea, Ica, Spotify or Stockholm university – they all have a lot of processes running. For example, they deal with procurements and recruiting new employees. In BPM, we study how these processes can be refined to be executed more efficiently and effectively. Process mining analyses data that are generated in the processes – data that are reflecting reality. Process mining thus enables us to compare what is really happening in a business process, with what people think should happen. This opens up for finding smarter ways to run businesses and also discovering frauds.
What are you working on right now?
– I'm currently involved in two research projects, DISAL and DISRA. They both deal with health, so the projects have strong potential to contribute to society. At the moment, processes are not very efficient between Swedish regions and municipalities when it comes to elderly care. We are investigating how the systems can be improved. Our eventual goal is to change the processes so that they can be run cheaper, and with better quality. It can be a real win-win-situation.
Are you also involved in teaching at DSV?
– Yes, and I love teaching! I'm responsible for three courses at the moment, so I get to do a lot of teaching. My courses are Business Process Design and Intelligence within the IT area, Business Process and Case Management, and Data Warehousing. I like to introduce new techniques to students and reflect on it together with them. Usually, I engage guest lecturers from the industry to extend students' knowledge and keep them more up to date. Many of our students find work in the industry right after they graduate.
What are you looking forward to?
– In the short run, I'm hoping for positive answers from journals – I have a couple of papers in review. These processes tend to take a long time, I think I sent one of my papers seven months ago. As a teacher, I'm always looking forward to improving my courses. That never ends. And as a researcher, my aim is to find interesting projects that can affect society even more. That's the ultimate goal.
Last updated: September 30, 2022
Source: Department of Computer and Systems Sciences, DSV