Gå till denna sida på svenska webben
English, French
Are you interested in language and like working with adolescents? If so, this programme could be the one for you. You will obtain good knowledge in English and French and this, combined with educational science, will develop you into a ready-made upper secondary school teacher.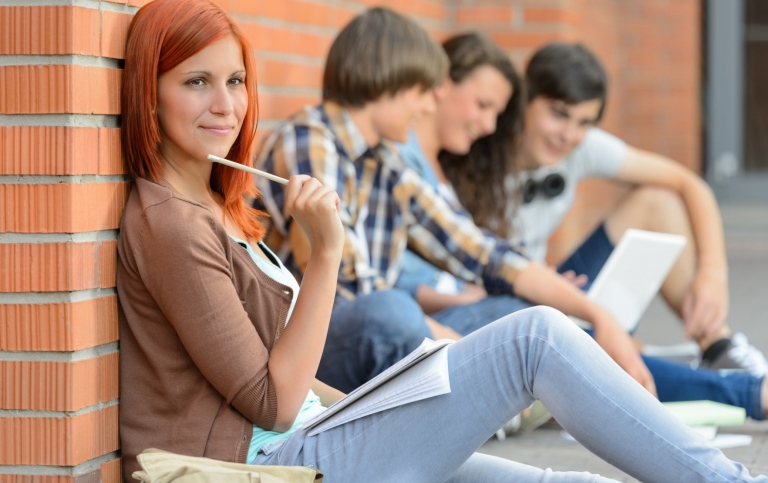 Foto: Mostphotos
If you want to become a language teacher in upper secondary school you can choose to teach in two different languages or combine a language with another subject. At this programme you will study English for four semesters, your first subject, and French for three semesters, your second subject, and if you want you can take the first course in French in Aix-en-Provence in France.
Beside substantial subject knowledge this programme will give you tools to work with the many social relations that every teacher meets each day. You will also gain practical and theoretical tools to see, asses and follow pupils' and your own learning.
Within the courses in educational science you will learn about pupils needs, rights and obligations and other matters concerning school, society, teaching and development.
An important and appreciated part of the programme is the school placement. During your school placement you will be in a school and participate in the pedagogical practice and you also have the optional opportunity to do one of your school placement courses abroad.
If your university has an agreement with our department you are welcome to join us as an exchange student.
The teacher education programme, with specialisation in language, for upper secondary school is comprised of 300 credits, which equals five years of full time studies.

Several departments collaborate in your education to become a upper secondary school teacher, but the Department of Teaching and Learning is responsible for your programme. That means that we:

Have the overall responsibility for your programme.
Plan and coordinate your studies in collaboration with the other departments.
Are responsible for the courses in subject learning and teaching, and the school placement courses.

For more information about the programme, contact our study counselor; studievagledare.did@su.se